lapis-tech-micon
Microcontroller

Microcontroller

Low power consumption, high performance, high noise immunity,
and international safety IEC / UL60730 compliant.
Equipped with "14 safety functions" in hardware and "10 self-diagnosis functions" in software.
Low power microcontroller
Development support system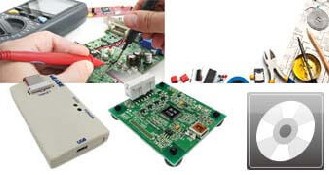 Development support system
Emulator, reference board, starter kit, demo kit.Software and hardware tools that support program development.
Short Form Catalog
PICK UP

Ultra-low power consumption & low voltage operation
By means of our original low power technology, we produce low-powered microcontrollers equipped with flash memory that operates with low power consumption at 1V. This technology enables microcontrollers to continuously run for more than 10 years with a single dry battery. They are embedded in various electric appliances.