lapis-tech-speech
Speech Synthesis LSI

Speech Synthesis LSI

Offers a variety of products with sound technologies such as audio compression / decompression,
acoustic processing to digital filters and amp,
as well as peripheral technologies such as P2ROM™ and flash memory.
We provide products and support that can respond to customers' desire to produce sound.
Speech Synthesis LSI
Speech Playback MCUs
Speech playback MCUs (8bit) ML610Q300
A high-quality speech playback function and high-output speaker amplifier are integrated into one chip. White goods can easily have a speech playback function. We provide speech playback solutions ranging from dry cell powered devices such as thermometers and health care devices to security devices such as fire alarms, and AC devices such as homes and home appliances
Development Support Tool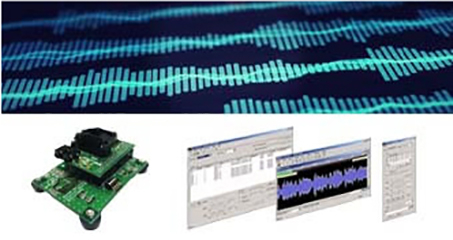 Sound Device Control Kit
Control board, reference board, utility software
A series of evaluations are possible from hardware (SDCB2, reference board) and software (Speech LSI Utility).

PICK UP

Supporting mobility in future with high sound quality audio compression and play technology
Speech LSI refers to LSI that produces various sounds and voices from simple beeping such as "beep!" and "boo!" to melodies, imitation sounds and human speeches, etc.
This product is already adopted for various scenarios related to vehicles, such as the alarm sound when reversing, or when lights are accidentally left on, or when seatbelt is not fastened, the audible guide for ETC card being read or for fee payment, etc.