contribute_title
ROHM Group's Social Contribution
contribute_main

ROHM Group contributes to community through our business. Moreover, as good corporate citizens of society, we actively conduct community-related and cultural activities, as well as lend support to those activities, in order to help the development of a civilized and sound society.
In responding to the community as well as social needs, ROHM Group aim to create a better social environment for the development of society and cultural progress.
ROHM's Desire as a Corporate Citizen
Since it was founded, ROHM Group has emphasized activities for maintaining contact and deepening interaction with local communities in order to contribute to the advancement of society and ensuring its soundness as a corporate citizen.
"Factory in the Forest" Aiming for Harmony with the Local Community
ROHM has been headquartered in Kyoto since the 1960s, the same location as today. In the beginning, there was only a small factory for resistors, but as the scale of business expanded, including expansion into semiconductors, the site and factory gradually grew larger. At the same time, however, this led to an increase in the number of inorganic factories in the town, which spoiled the landscape.
In response to this issue, a plan to improve the greenery around the head office was born out of a strong desire to "always value the relationship of trust with the local community. The concept was "factory in the forest". Since the 1980s, we have planted a variety of trees that add color to the four seasons, and we have also worked to improve the sidewalks, aiming to create a landscape that allows passersby to feel the seasons. Today, the tree-lined avenue is a place where local residents can enjoy the scenery of the four seasons: cherry blossoms and fresh greenery in spring, lush greenery in summer, and golden leaves in autumn.
Active Initiatives for the Conservation of the Natural Environment
Furthermore, "harmony with nature" is another concept behind this "factory in the forest.
Natural capital is one of the most important management resources for a company. ROHM Group recognizes that its business activities are made possible by the blessings of nature created by biodiversity, and that it is our responsibility to ensure that the global environment is passed on to future generations in a better state.
As a commitment to this global environmental challenge, in 2021, we formulated "the ROHM Group Environmental Vision 2050," which outlines the ideal state of ROHM in 2050, with the aim of realizing a sustainable society, and we have set "Coexistence with Nature" as one of the key themes.
The greening activities based on the concept of "a factory in the forest" are an initiative aimed at " harmony with nature", which ROHM has always valued, and at the same time, it is one of the important measures that lead to "Coexistence with Nature".
The green area around the head office is still an "oasis in the city" where birds can rest their wings, but in March 2022, a biotope area was established on the head office grounds with the aim of creating a place where living creatures can live more comfortably and where the community, nature, and ROHM can deepen their relationship.
This biotope area is already home to a variety of insects and birds, and is becoming a habitat for living creatures. In the future, ROHM Group will foster the diversity of living creatures by using this area to strengthen communication with the local community and further accelerating efforts at its business sites.
Efforts to Conduct Cultural Support Activities alongside the Advancement of Business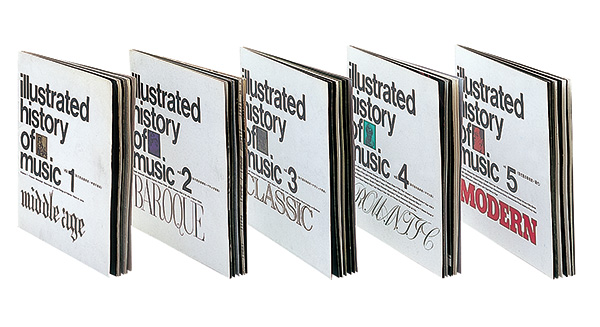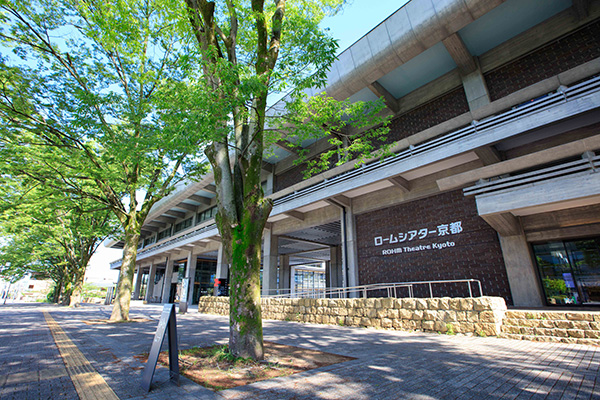 Music provides color to people's lives, and enriches the mind. As a corporate citizen, ROHM works toward the spread and development of music culture, and aims to contribute to creating rich culture through music. ROHM's support for music has a long history, and the company published a book introducing classical music entitled "A History of Music in Pictures" in 1965, shortly after ROHM was founded. It provided joy and peace to many people because there were only two music magazines available at the time. Since then, ROHM has continued a variety of activities to support music.
In 1991, ROHM and its founder established the Rohm Music Foundation to continually and stably conduct such activities, and it operates with two thematic goals.
The first is efforts to develop musicians based on the theme of "development of music culture." In order to support the dreams of young musicians who will make up the music community in future, the Foundation is working to improve the learning environment in a variety of ways such as providing scholarships to students aspiring to become musicians, holding Scholarship Concerts where the scholarship students perform, holding the Kyoto International Music Students Festival where renowned music schools from around the world are invited to Kyoto to perform with Japanese music schools and conducting seminars for developing professional musicians.In addition, musicians involved in such development activities have joined as colleagues delivering music to many people as "Rohm Music Friends". Rohm Music Friends are active in Japan and overseas, and some perform on the front line such as Daishin Kashimoto serving as first concertmaster of the Berliner Philharmoniker and Dai Miyata becoming the first Japanese person to win the grand prix in the Rostropovich Cello Competition.
The second is efforts to spread music among the general public based on the theme of "promotion of music culture." The Foundation contributes to building a better society by holding and supporting many concerts to make music more familiar for people. Support includes the New National Theatre, Tokyo Opera Appreciation Educational Programme for High School Students enabling high school students to experience a real opera performance, and the Japan Phil Kobaken World bringing people in contact with classical music enjoyably navigated by conductor Kenichiro Kobayashi.In addition, ROHM Music Festival including concerts ranging from solo to ensemble and orchestra performances enables Rohm Music Friends to gather in Kyoto from around the world to perform together and deliver wonderful music to audiences. This ROHM Music Festival is held in ROHM Theatre Kyoto, which was launched in 2016. ROHM Theatre Kyoto is located in the central part of Kyoto's leading cultural area filled with historical shrines and museums, and along with the theater complex enabling world-renowned performances to be held, it includes bookstore/cafe and a restaurant. This area has now become a place of rest and relaxation for the community.
In this way, ROHM has built relationships of trust with local communities by placing importance on harmony with the community, society and the natural environment. ROHM will continue to actively engage in social contribution activities, environmental conservation activities and cultural support activities with the aim of realizing a better social environment in order to continue to be a company that is chosen by local communities.
3 Focus Areas and Relevant SDGs
ROHM Group is conducting various activities that are rooted in local communities in many parts of the world in which we operate.
In order to be an entity that is essential to society, we have conducted various activities centered around our pillars of "Education", "Environment", "Culture & Community".
Through various initiatives, we strive to build solid, trustworthy relationship with community members to help develop local communities and resolve social issues at the global level.
ROHM Group believes that contributing in the 3 focus area would be of part in achievement of SDGs and for the greater good.
ROHM Group's technologies are utilized to provide educational support aimed at the development of the next generation of human resources with abundant humanity and intellect essential for the advancement of society and the progress of culture.

ROHM Group recognizes that it is able to conduct business activities thanks to the blessings of nature created by biological diversity, and conducts activities leading to the conservation of the global environment and biological diversity.

By actively supporting regional and cultural exchanges inside and outside the company, ROHM conducts activities leading to revitalization of local communities and the creation of good relationships with ROHM Group.
Activities around the World
Education
Environment
Culture & Community