Video Interface
The Video interface LSI converts Analog / LVDS / MIPI signal to SoC input/output format.
It enables to easily connect between SoC and other blocks.
Video interface
LVTTL / LVDS / MIPI
Applications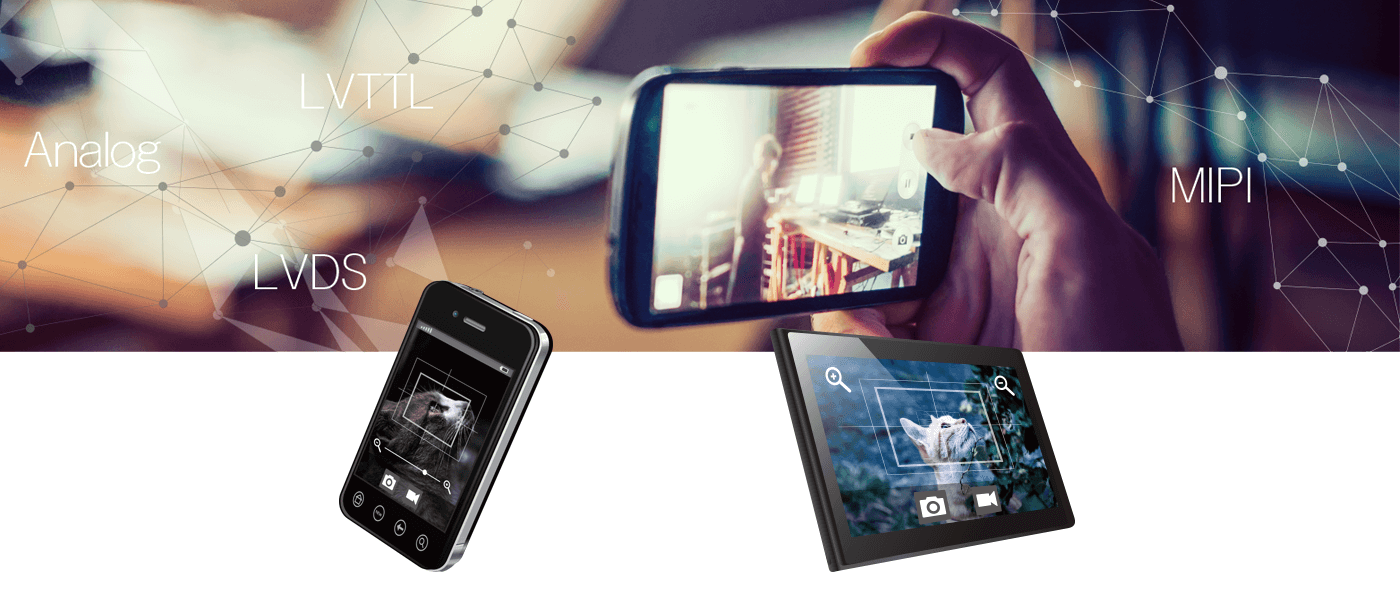 The Video interface LSI can convert video signals between the camera and display in mobile phones or mobile video equipment.
The product names, service names, company names or logo marks of Rohm Co., Ltd., its affiliates or other companies on this website are trademarks or registered trademarks of their respective owners and/or licensors.