LPWA
This is the wireless LSI to feature LPWA dual-mode functionality, supporting both Sigfox and IEEE802.15.4k. It is suitable for correction of sensing data using IoT.
IEEE802.15.4k Sigfox


LPWA

(Low Power Wide Area)
Sigfox® is a registered trademark of SIGFOX S.A.
Overview
LAPIS Technology has recently developed the availability of an RF LSI optimaized for Low Power Wide Area(LPWA) , which is expected to usher in a majar trend of wireless IoT communication.
The ML7404 is the first wireless LSI in the industry to feature LPWA dual-mode functionaly, supporting both Sigfox standard(subscription-based LPWA using unlicensed sub-GHz), which has been adopted in more than 30 countries and expanding inmetropolitan areas including Japan, and the international protocol IEEE802.15.4k that is extremely robust against interference from the same system and has the capacity to cover more terminals under one network.
Applications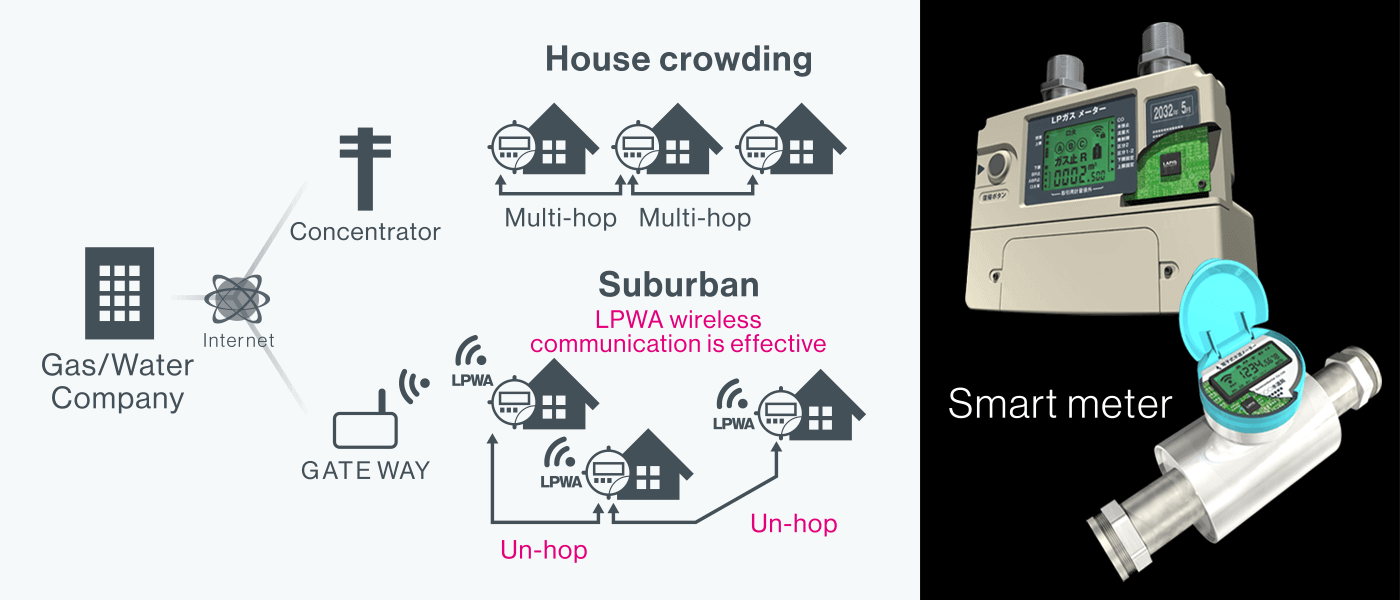 (LP) Gas / Water Smart meter
The smart meter that operated by the battery is necessary for low power consumption.
And then, LPWA wireless communication is a valuable method, in the condition in a suburb, neighbor house is far, which cannot expand link-budget with hopping.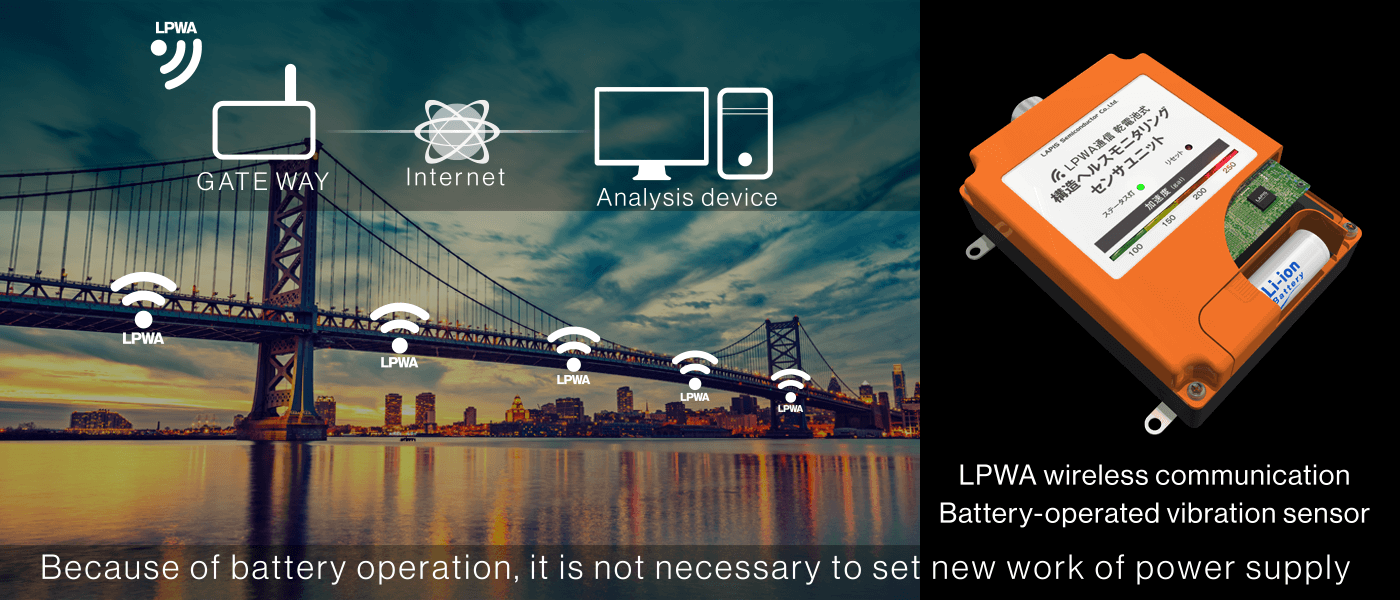 Infrastructure health monitoring
LPWA wireless is effective in the condition of the expensive construction for new power or in the long distance to correct sensor data like the bridge and the tunne.