Approach to Quality
Development of Quality Control Programs
"Quality first" this is ROHM's corporate objective. It is practiced worldwide throughout the ROHM Group, and constitutes the basic philosophy of corporate management within the Group.
Based on this corporate objective, ROHM has made efforts in quality control programs since 1965, and has achieved a variety of improvements.
BASIC QUALITY ASSURANCE POLICY
Promote internal standardization for the wholecompany and establish control structures by means of statistical information.
Conduct comprehensive and continuous research for the development of new technologies and products. Proactively utilize methods of statistical control for allareas of company activities.
Proactively utilize methods of statistical control for all areas of company activities.
Establish quality assurance structures for all manufacturing processes.
Exert effort for cost reductions of each product by continual modernization of manufacturing systems.
Utilize contracts with our suppliers to secure quality assurance programs for raw materials and components.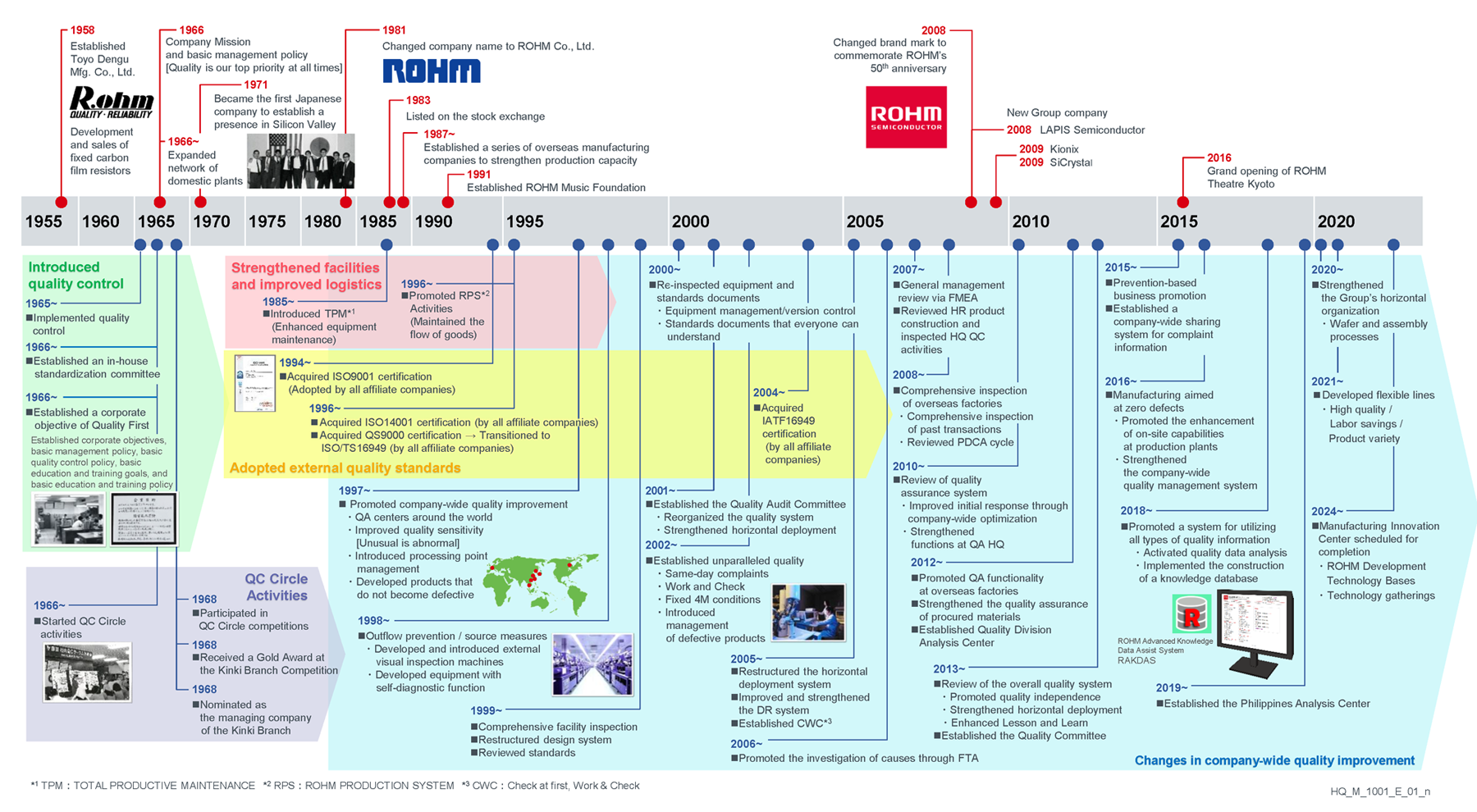 Changes in company-wide quality improvement (PDF:620KB)