The experience of the past lets us enable the future. With our extensive know-how in power and analog technologies, we are striving to help our customers all over Europe turning their product ideas into reality. Since 1971 we have established offices in Germany, France, UK, Italy, Spain, and Finland. ROHM's team of experts is there to support you individually based on the challenge you would like to solve ― from choosing the best product to the final design-in phase. Our many years of experience make us valued partners for automotive and industrial applications. Thank you for your trust!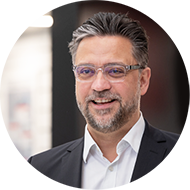 "Over the past 50 years, ROHM has significantly grown on a European scale and created new divisions – such as the Application and Technical Solution Center (ATSC) at our European Headquarters in Willich, Germany. By continuing these positive developments, I would like to be a contact partner at eye level for our customers – together with our competent EU team. Moreover, we aim to continue to expand the core automotive and industrial business areas and focus on both power semiconductors and analog ICs – helping to provide innovative and competitive solutions to the market."
Wolfram Harnack, President ROHM Semiconductor Europe
Milestones – History and Locations of ROHM Semiconductor Europe
Click on one of the cities and more details will unfold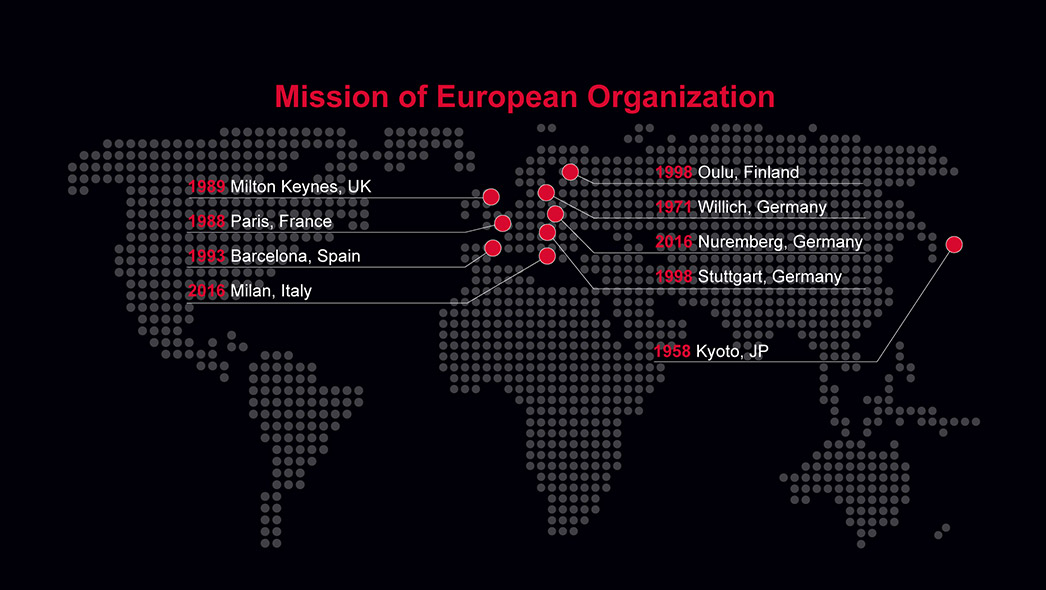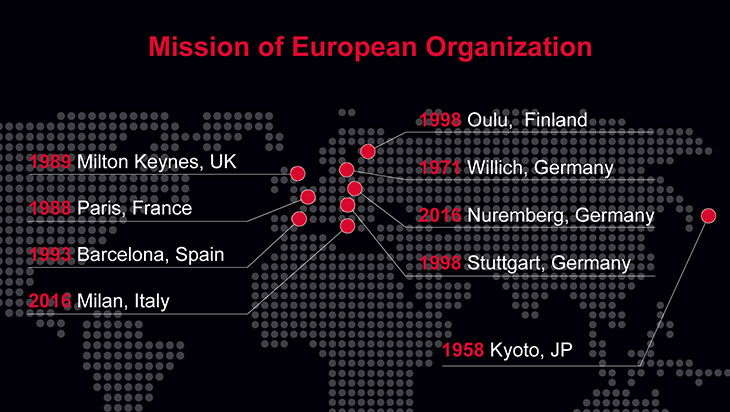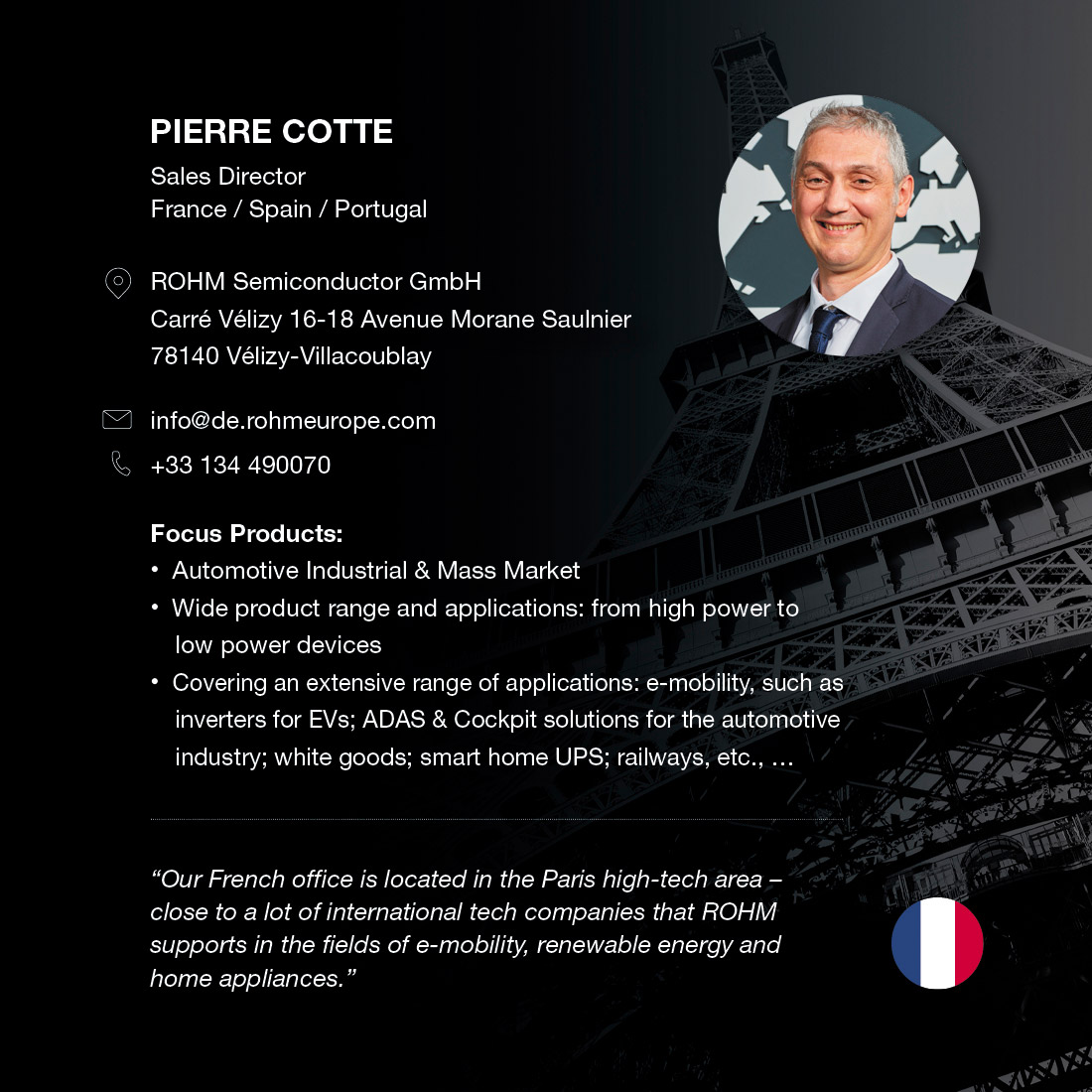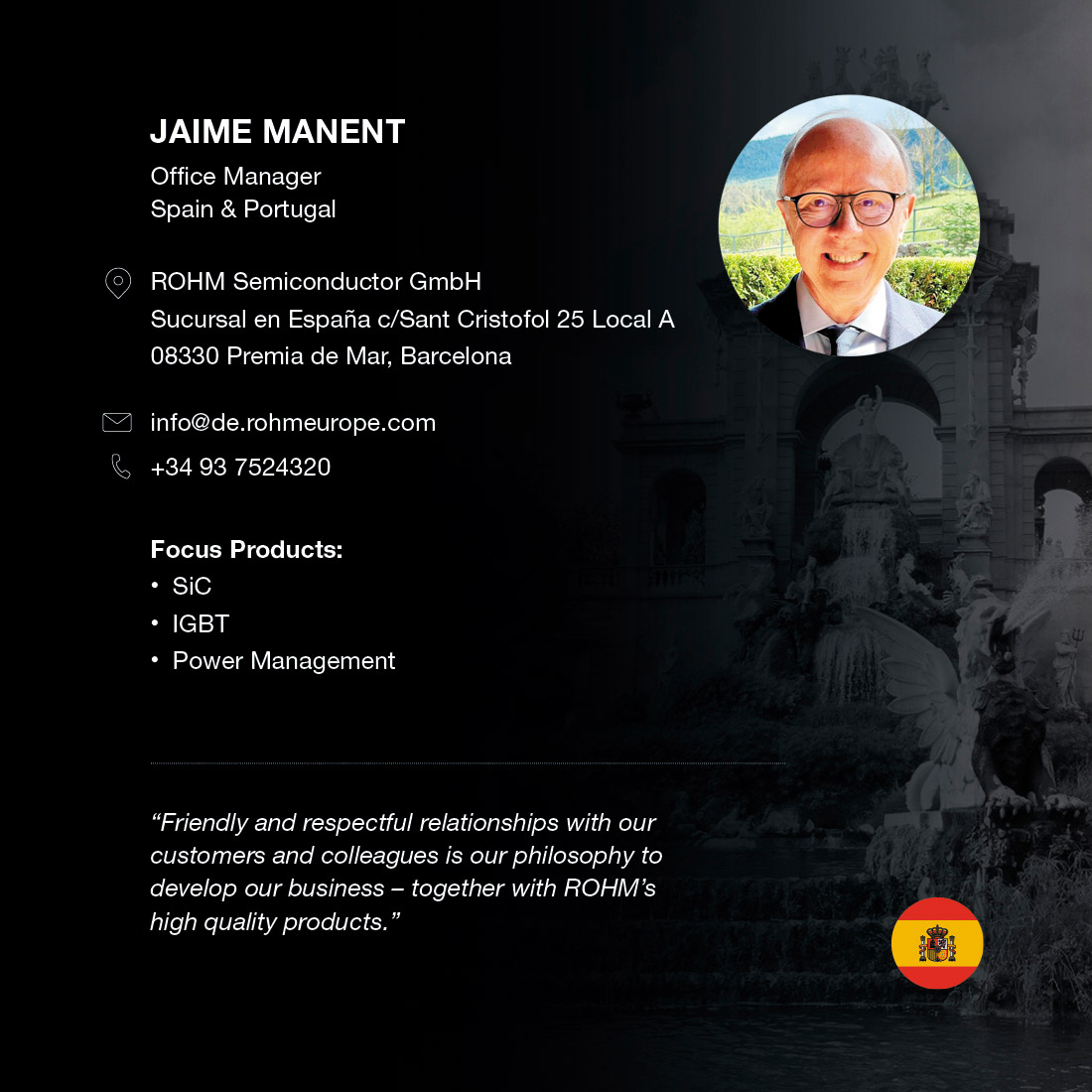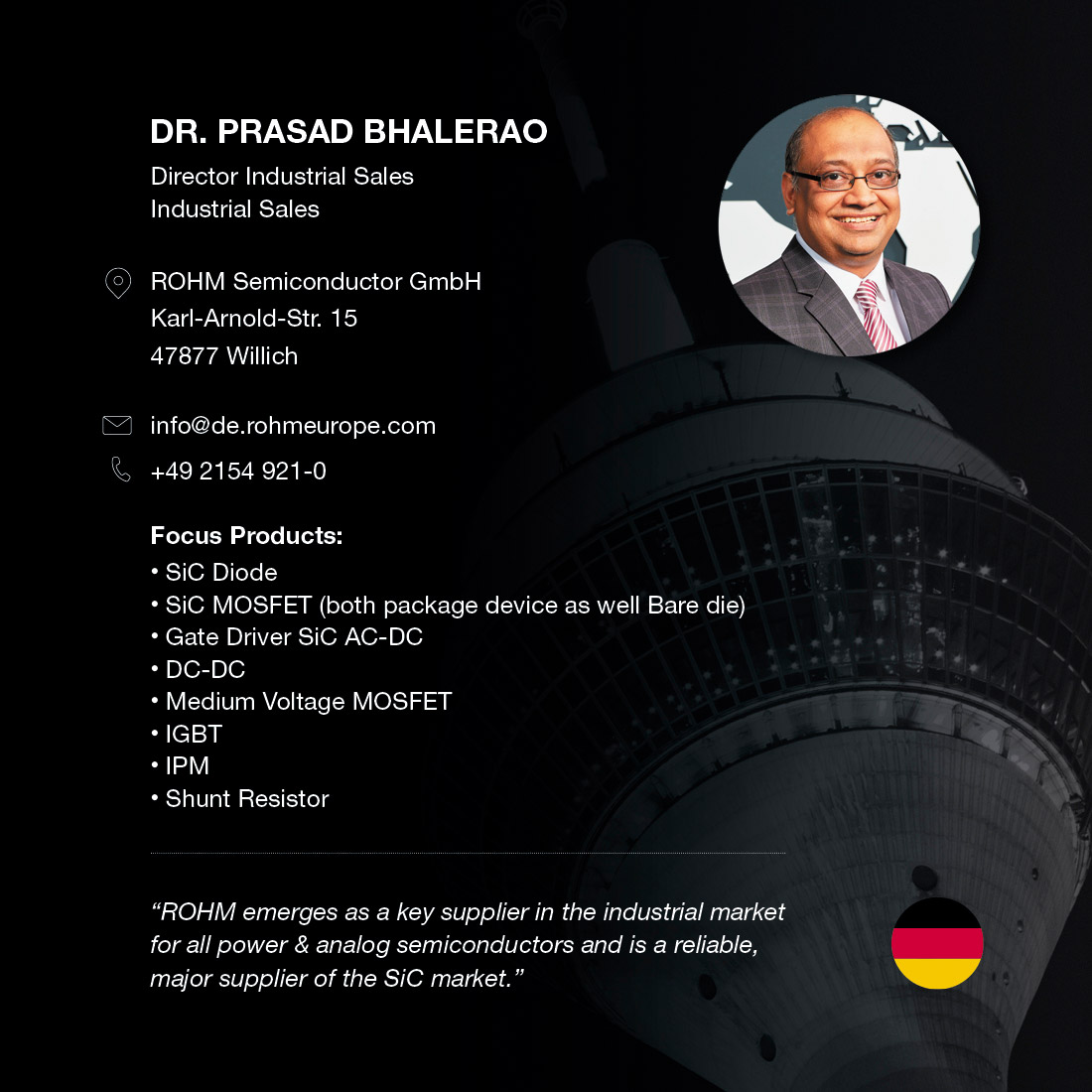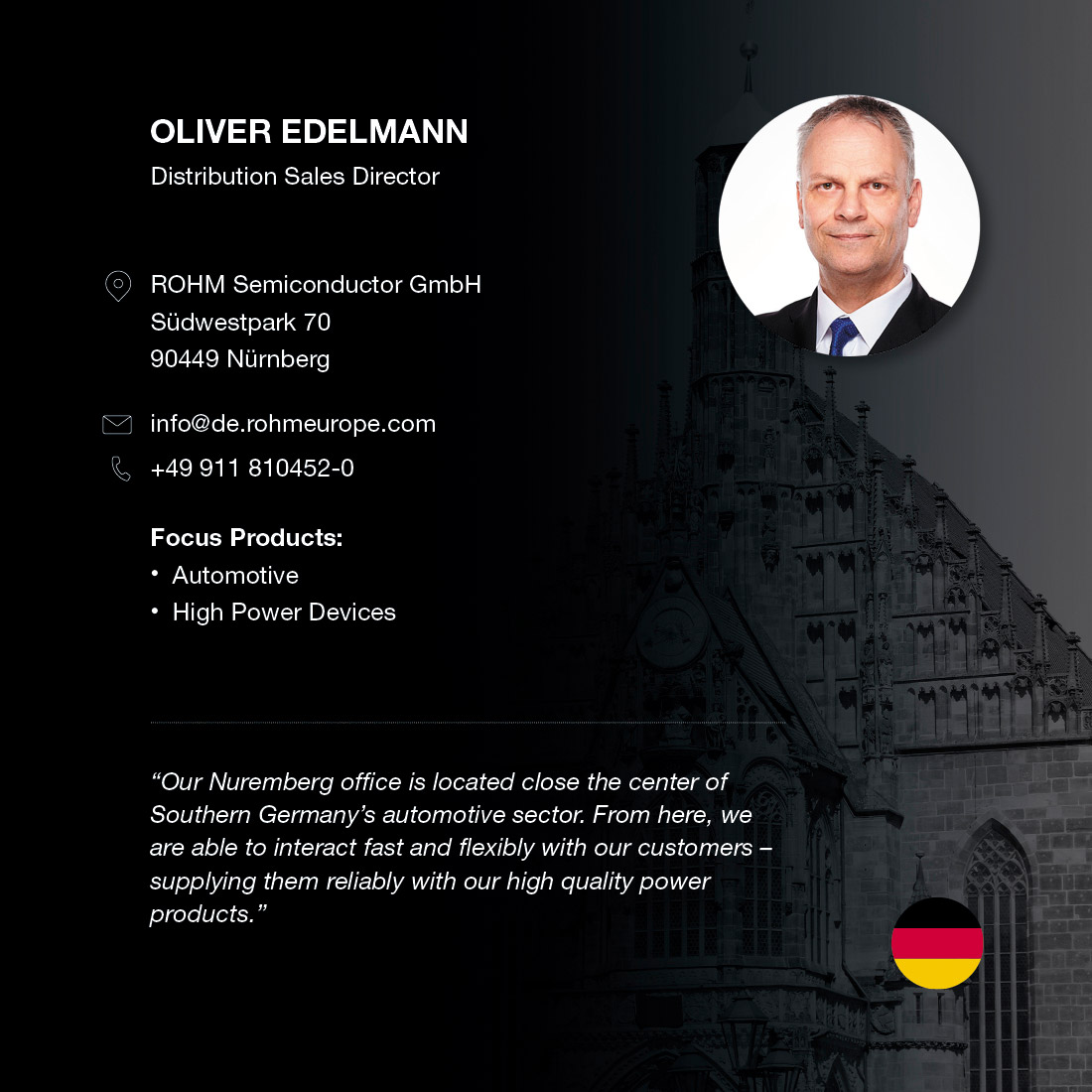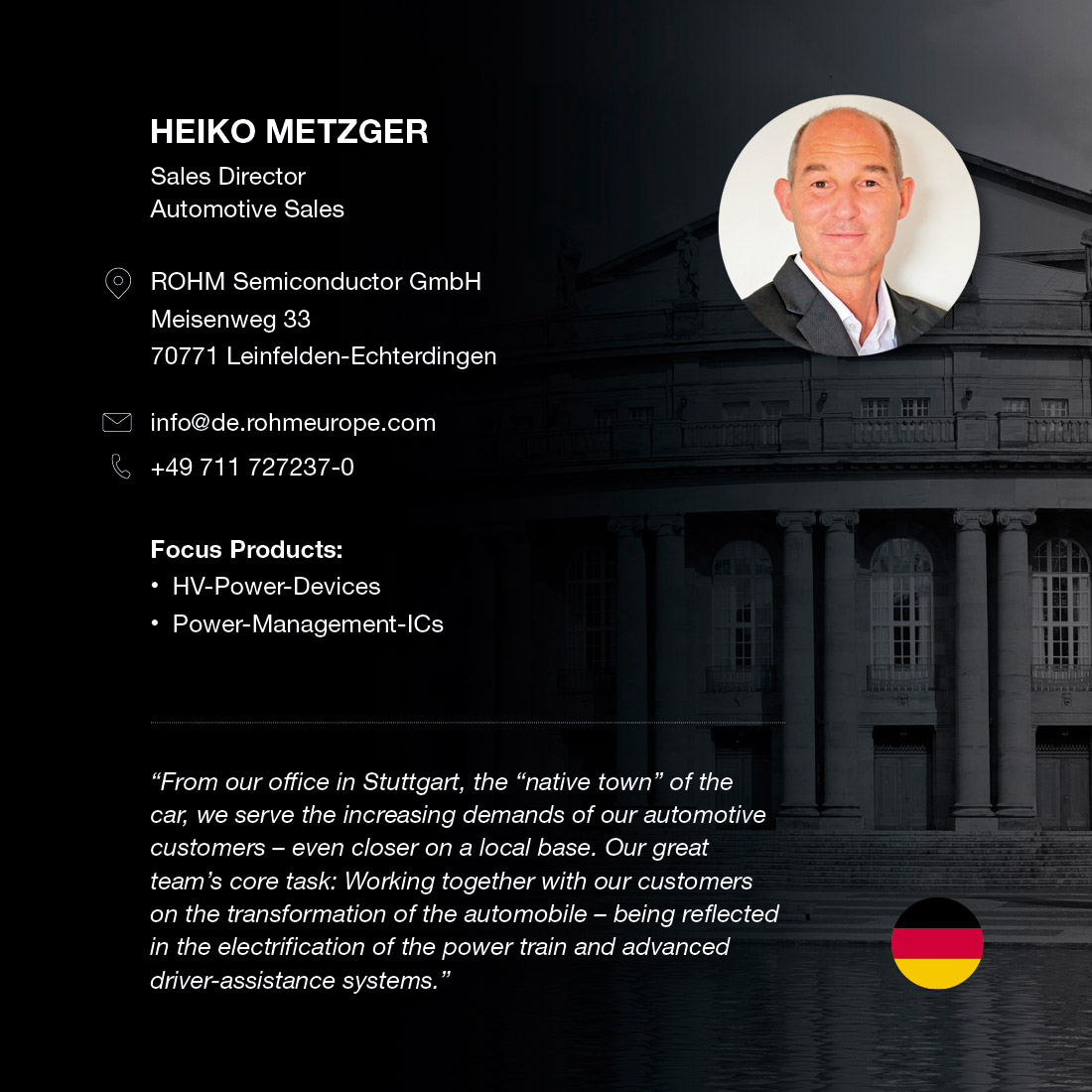 Product Competence at ROHM: Discover ROHM's Power and Analog Technologies
With its competencies in the field of power and analog technologies, ROHM is sustainably contributing to greater miniaturization and energy savings. Explore our related product highlights on our recently launched Power & Analog website.

Focus on Quality: Receive Support from ROHM's ATSC in Willich, Germany
The engineering team at ROHM's ATSC develops solutions for automotive and industrial applications that help our customers to shorten their development cycles.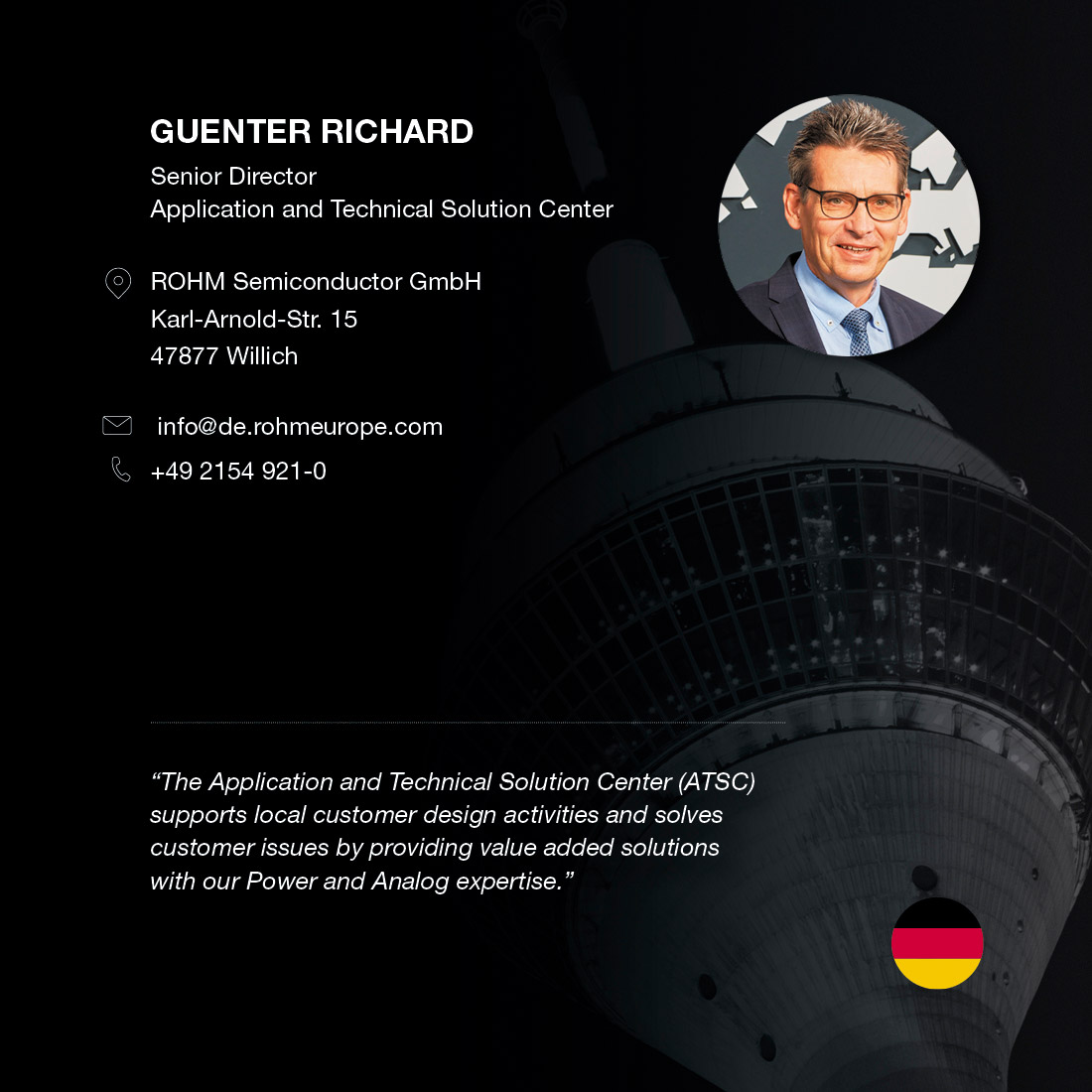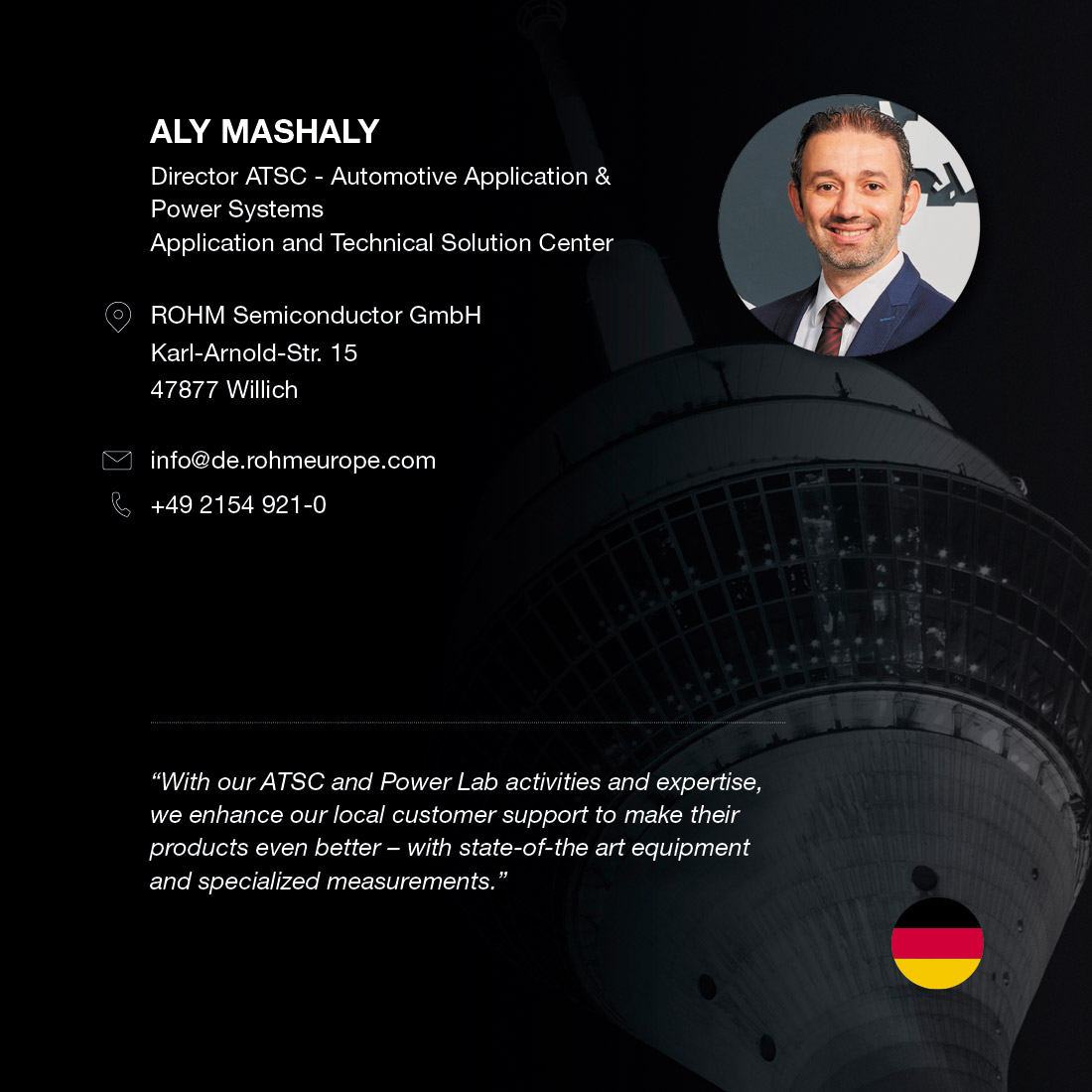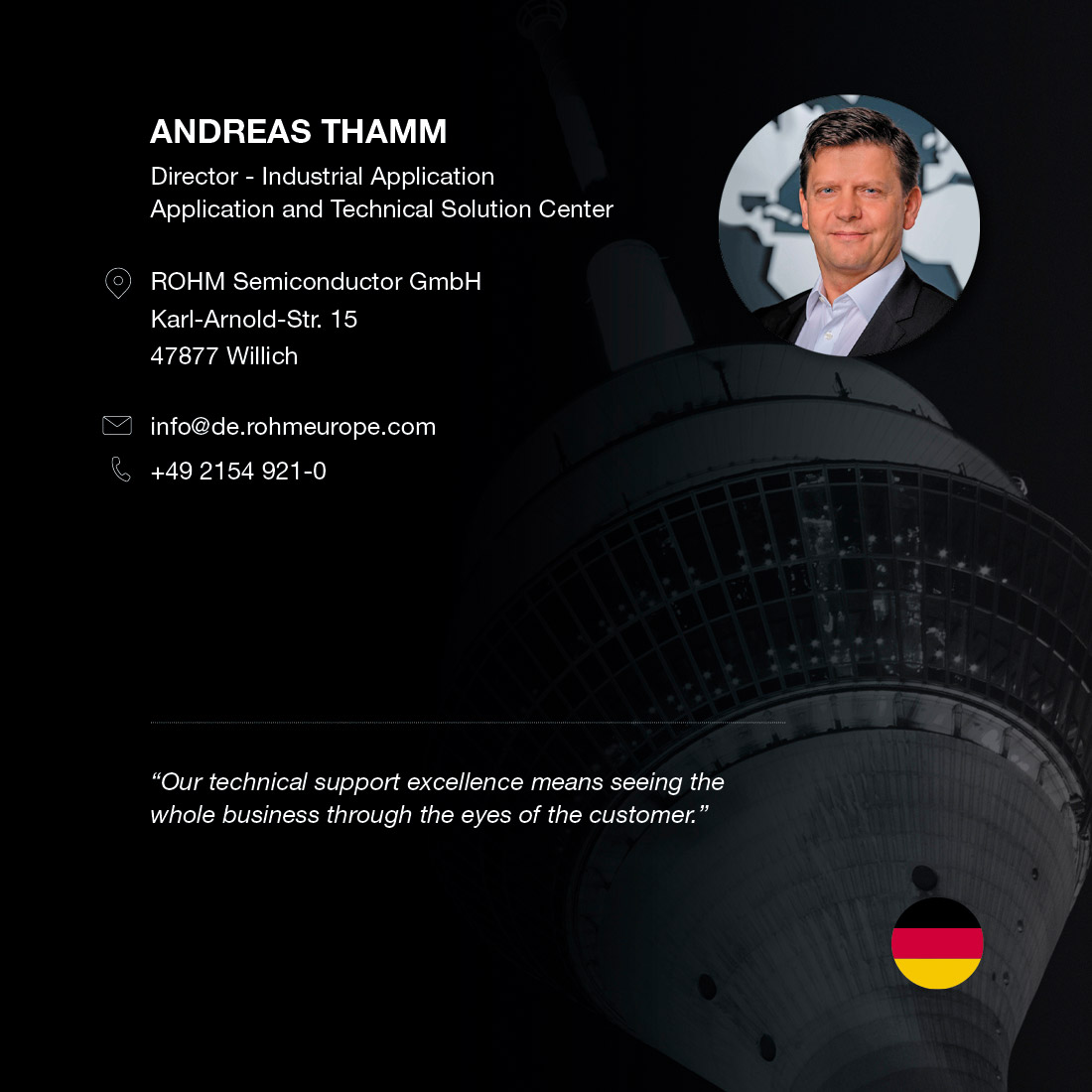 ROHM's Power Lab
In 2018, ROHM opened its 300 m² in-house Power Lab in our European Headquarters in Willich, Germany. It provides a perfect testing environment for all kinds of products. This way, we optimize our product development and strengthen customer support.
Development at ROHM: Explore ROHM's Software Development Center in Oulu, Finland
In ROHM's Finnish Software Development Center, our engineers develop software and application hardware to fulfill our customers' needs.
SiCrystal, a ROHM Group Company
SiCrystal, a ROHM Group Company, based in Nuremberg, Germany, is one of the global market leaders in producing monocrystalline silicon carbide wafers.
Innovative Technologies – get to know our products or buy a sample
Dedicated ComfySIL™ site:
ROHM's new website consolidates 1,000 products under the ComfySIL™ brand to support functional safety in automotive systems. Improving the searchability of products and various documents contributes to greater work efficiency for electronic circuit and system designers in the automotive field.