Back
Women in Tech: "Breaking stereotypes and supporting women in tech is crucial"
02/12/2020
Imane Fouaide works as a Field Application Engineer for ROHM Semiconductor Europe's French office in Paris. Within our interview, the 29-year old provides us with some insights about her career choice and her efforts to support other women in tech.
Imane, first of all: Welcome to ROHM Semiconductor Europe. You began your career at ROHM a couple of months ago. Hopefully, you had a successful start. Could you shortly introduce yourself and your professional background, please?
Thank you, I had a very good start. During the first three months, I gained some impressions of ROHM's Power Lab in Willich, Germany. In January 2020, I started to work at ROHM's Paris office. At both locations, the new colleagues welcomed me very warmly.
Prior to ROHM, I worked for the American company General Electric as a test engineer after having earned my Master's Degree in electrical engineering. For this company, I mainly worked on power converters and power transformers.
What was your motivation to work as an engineer?
At high school, I developed a passion for sciences, especially for mathematics and physics. After my graduation, I moved from Morocco to France for my university studies. During this time, I developed a focus area of interest in electrical engineering. I also realized that these topics are very promising for the future: Numerous articles about electrical vehicles and renewable energies appeared during this time. This motivated me and reinforced my wish to become involved in the electricity sector.
Did you ever have to cope with prejudices regarding your career choice?
Luckily, my parents supported me in pursuing my career. My father is an engineer himself. So he understood my career wish very well. But indeed, I didn't meet many female engineers so far. When I started university, only four women out of 80 participants were in the seminar room. That is why I supported many high school initiatives to motivate young girls early on to pursue a career in engineering.
Sounds promising. How did the girls react?
At the beginning, they were skeptical. But after I showed some practical examples to them, I was able to push through and break some stereotypes. I shared some highlights of my profession and explained how important it is to be part of the technical challenges we are facing nowadays. Each time, I wanted these potential talents to keep one important credo in mind: It comes down to three core aspects to be successful as female engineer: Be disciplined, be consistent and work hard.
What is your main objective in your career path?
In the near term, I want to maximize my technical knowledge in the field of semiconductors by increasing my technical knowledge and expertise.
In the long run, maybe in ten or 15 years, I would like to climb the career ladder to receive a management role or a technical expert position in my professional field.
Besides, of course, I want to keep promoting women in tech and coach young talents into their career path.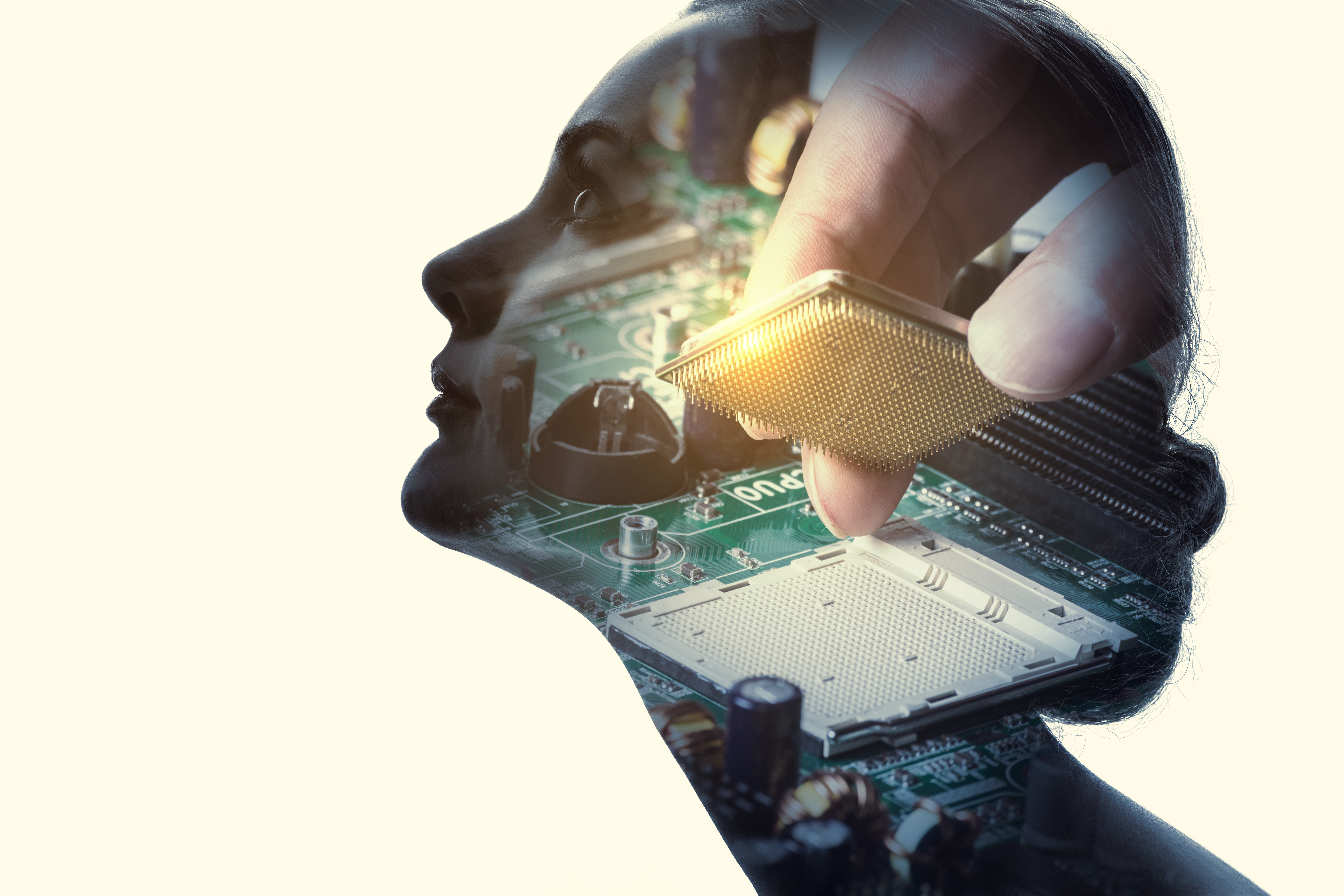 80 % of female engineers are either happy or extremely happy with their career choice; 98 % find their job rewarding. Source: Royal Academy of Engineering
Speaking of promoting women in tech: Which significance does networking have for you?
Actually, it is very important, because we are very few. Though we are in the year 2020 now, we still need to break many stereotypes. Among women, we have this inner ability to understand, empower each other and cheer for our success stories. This trustful exchange helps us to perform better and to stay determined.
The last couple of months you spent in Willich for training reasons. How did you perceive ROHM so far?
Especially, I appreciate ROHM's human beliefs: For example, I admire the teamwork and the support new colleagues receive even if they are coming from another field of engineering. I don't have a background in the fields of power electronics or semiconductors at all. Nevertheless, I felt very well welcomed being the first woman in the power lab. I received significant support during my training period – many helpful tips from my colleagues, and also from my boss. He gave me the guidelines that will help me to take care of the French customers in an efficient way soon.
Recently, you started to work at our Paris office. Could you please describe your main tasks?
Mainly, I'm taking care of our customers' technical requirements. I provide them with the right product and also help them to integrate it on their applications. The idea behind: French clients should have a local support at our Paris location.
Imane, thank you for this insightful interview. Good luck for your activities at our French office.