Back
Spotlight on ROHM's Quality Assurance Center "Top Quality at all times"
06/01/2020
"Quality first" is the foundation of ROHM's everyday practice. It covers each of the company's processing steps – from design, production and delivery service to the environment. Therefore, ROHM's Quality Assurance Center in Willich, Germany, provides its European customers with a local quality support service.
Electronics are a part of nearly every modern setting. Whether industry, inside our homes or even our cars – electronic devices are taking over more and more tasks. These durable devices must operate smoothly at all times – placing high quality demands on the manufacturers.
Particularly in the automotive industry and in other safety-focused applications, there cannot be a single fault in an electronic component. This requirement drives the need for high quality parts.
ROHM Semiconductor has extensive experience in the design and manufacturing of electronic components and quality. All of ROHM's business practices and manufacturing activities have implemented its "quality first" approach since the establishment in 1958.
ROHM's Quality Assurance Centers
In order to provide its customers with a high quality service by local contacts, ROHM has established a Quality Assurance Center (QAC) in Europe located in Willich, Germany.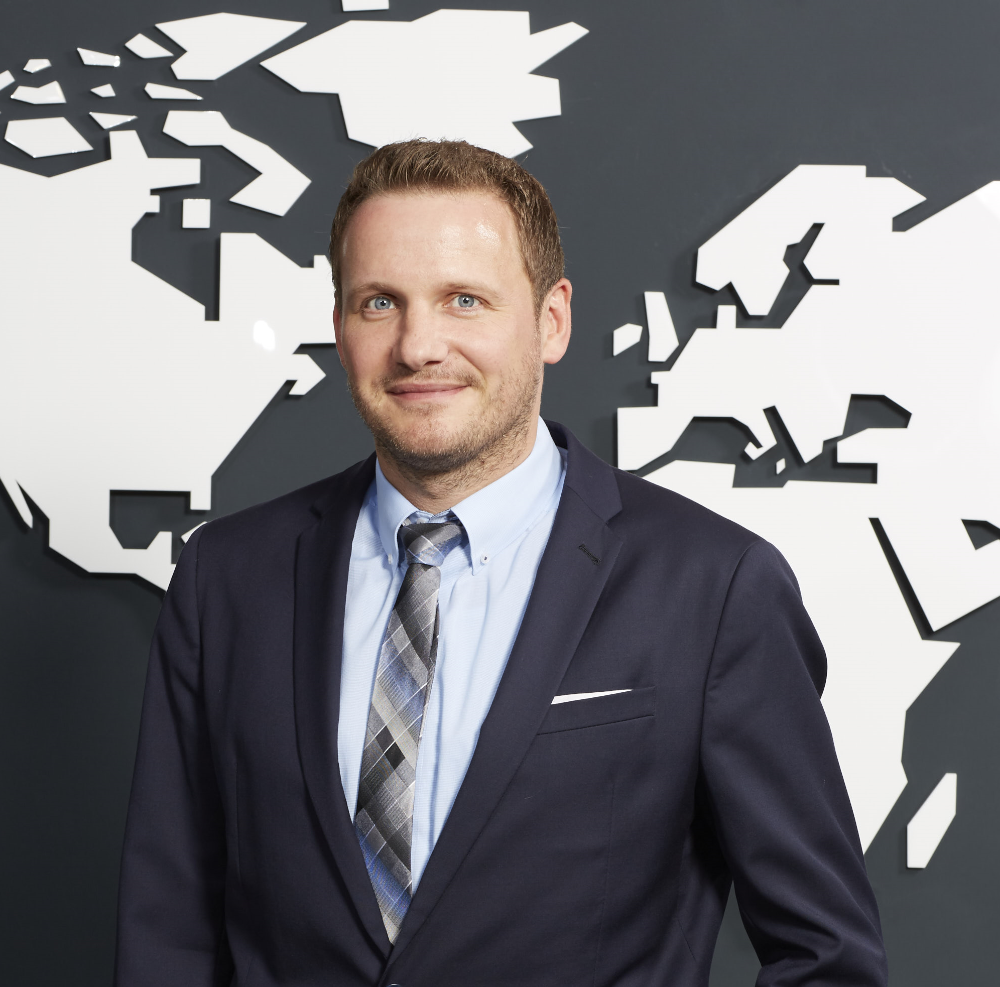 Dirk Peters, Quality Assurance Manager at ROHM Semiconductor Europe
The Quality Assurance Center was established more than 20 years ago "with wise foresight," as Dirk Peters, Quality Assurance Manager at ROHM Semiconductor Europe, describes it now. He has been working for ROHM's Quality Assurance Department since 2007.
From processing complaints to preventive quality assurance
"ROHM's local support is an extension of the global corporate quality strategy to offer a high level of a customer service: "The electronics sector is a very fast-paced industry that requires quick actions such as investigation of suspect components. There is no time to send components around the world for investigation. Additionally, the different time zones, languages and 'processing culture' would slow down the output," explains Peters.
Therefore, it's important to provide our European customers with local contacts for quality. This way, problems can be assessed and analyzed quickly, and a correspondingly fast reaction is ensured," he adds.
In the past, working in the Quality Assurance Department meant mainly processing complaints. "Today, the department's focus is increasingly a matter of preventive quality assurance," states Peters. He and his team clarify the quality characteristics expected from the customer in advance.
Of course, product complaints are still managed and investigated, but the focus is on preventive measures.
An eye for detail is crucial
Various components, processes, technologies and requests require massive specific knowledge and effort. And therein lies the main challenge of quality assurance in today's world: Many people no longer concern themselves with details. However, in quality assurance, details are crucial, and they must receive focus. For Dirk Peters, this high standard of quality is the credo of his work: "Do not write, provide or forward what you do not understand." Of course, with ROHM's enormous product range, it is impossible for one person to understand all details in all of its products.
That's why there are many quality, product and process experts from ROHM's chief headquarters in Kyoto, Japan, working together with the Quality Assurance Center in Willich to ensure a high detail level of knowledge and support.
Different methods of analysis
ROHM's Willich QAC laboratory team uses various equipment for investigation such as digital and analog microscopes for visual inspection, an X-Ray for inner inspection and a scanning electron microscope with EDX (energy dispersive X-ray spectroscopy) for high magnification investigation including element composition (i.e. checking contamination or particles).
Electrical tests are performed by using curve tracers up to 5KV and 400A.
To access the chip level, a chemical room with decapsulation equipment is a key part of the lab.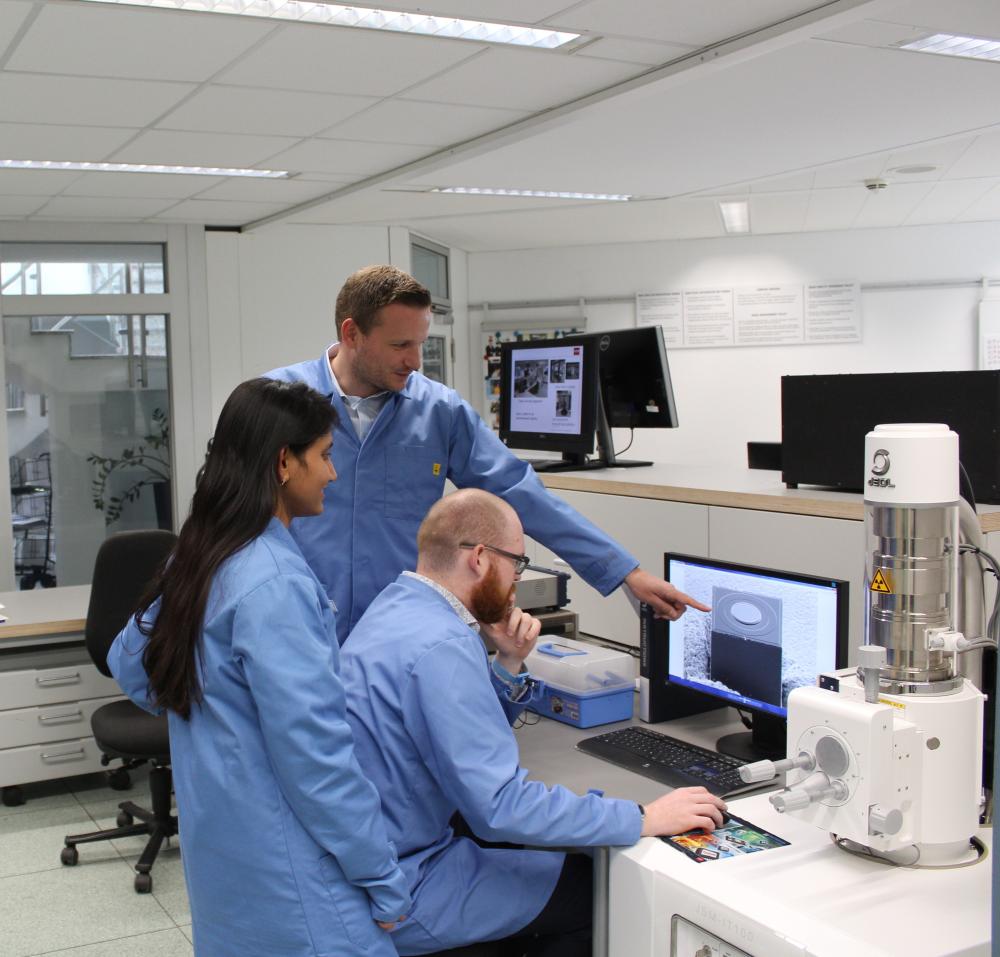 Keeping an eye on details: By analyzing components with scanning electron microscopes Dirk Peters and his team ensure top quality.
This wide range of analysis methods show the challenge of today's complaint handling: The quality in electronics has improved greatly in recent years at ROHM, meaning the number of complaints has decreased significantly. Simultaneously, the required analyses have become more complex.
Zero defect approach
Semiconductors are driving the future development of many products such as electric vehicles (EVs).
Due to the high amount of electronic functions, semiconductor demand is increasing dramatically.
Nowadays a single component failure can cause a failure across an entire platform ("avalanche effect") due to the rise in connectivity and platform development in various products and applications. "Therefore, a Zero Defect mindset, starting from product development until mass production is more important than ever," states Peters.
Constant quality improvement
With ROHM's broad product portfolio, it isn't possible to say what the most frequent reasons for complaints are. Neither is there "the" one error pattern that always reoccurs. When an error analysis is completed, its source has been eliminated for any future products. "This means that next time there is an analysis, it must be a different error that has occurred. Otherwise, you haven't worked properly before," says Peters. The team's hard work pays off: Thanks to ROHM's Corporate "Quality first" policy, the company receives awards each year, for example from its automotive customers.
Whatever the reason for the complaint, with ROHM's support, customers can rest assured that ROHM will always work on the root cause to improve. "Thus, our customers can provide their own customers with high-quality products as well," concludes Peters.