Back
Women in Tech: Connecting Technologies and Industries ­– globally
02/10/2021
Our colleague Jie Ma is a globally operating tech expert – and a connector inside the semiconductor industry. Having gained a huge amount of expertise in this field of technology, she now works as a Global Key Account Manager at one of ROHM's Southern German locations in Nuremberg. With us, she shares some insights into her daily working life at ROHM Semiconductor Europe – and her strategies to success.
When encountering Jie Ma for the first time, her open-minded spirit immediately becomes obvious: With her winning smile she conveys a feeling of understanding and trust towards her conversation partners. In fact, this natural, empathetic attitude – next to her vast amount of experience and skills in the field of tech – is one of her core competencies of success.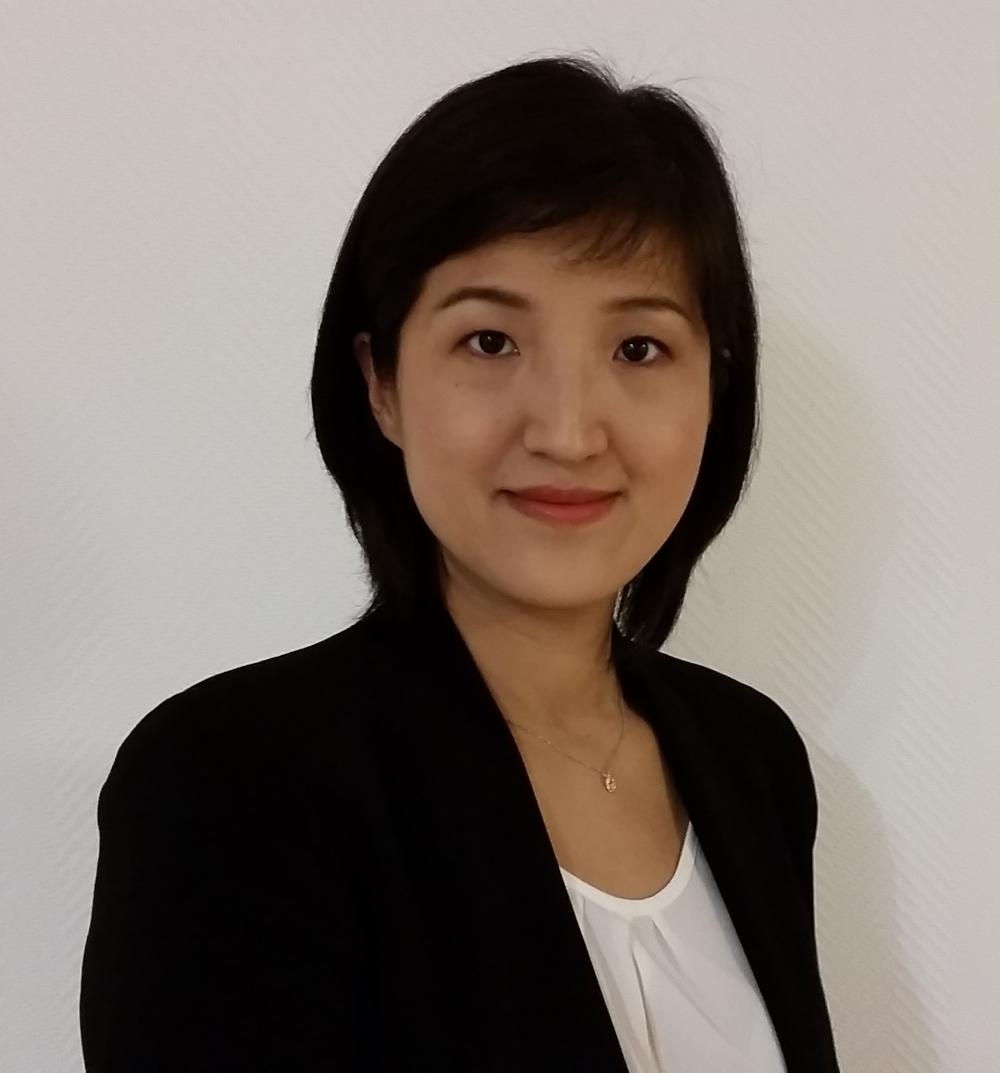 Jie Ma operates as a global expert within the tech industry
Anticipating Trends – early
Based on these skills, she is able to build trustful connections with her customers:
"By listening closely to my clients, I continuously learn more about their individual needs. This helps me to discuss and further develop new business fields and opportunities with them – by outlining where our ROHM technology comes into play," explains Jie. "The business we will support in the next couple of years is formed now, not later. Therefore, I need to talk to my customers about their expectations early on and just in time," continues Jie.
A Global Expert in the Tech Industry
While the majority of Jie's clients are based in the southern part of Germany, she is also interacting globally. Next to daily reconciliations with her Japanese colleagues, she also manages projects that partially take place in China, for example. Being raised in the harbor city Dalian, located on a peninsula in the northern part of China, she was surrounded by trade and developed a feeling for business early on.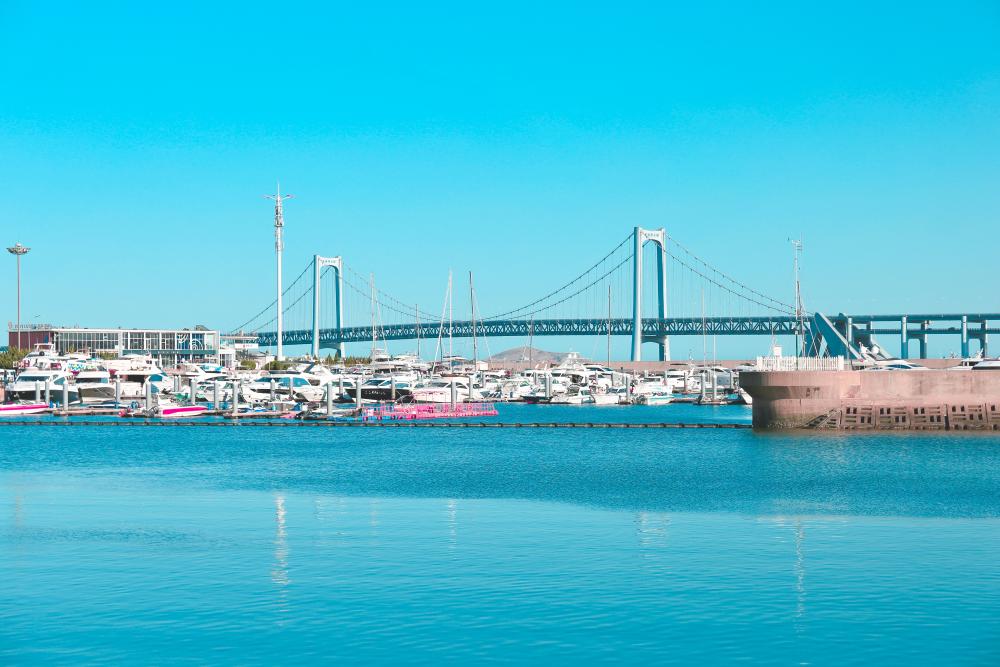 Jie grew up in the harbor city Dalian, located on a peninsula in the northern part of China, located not far away from Japan.
​​​​Also, she soon discovered her talent for physics and mathematics at school. "That's why my teacher suggested me to think about a professional career in the field of electrical engineering – and I decided to try it out."
Following her Passion in Germany
After having finished her Bachelor degree in automation engineering in Dalian, she followed her second interest and went to Germany in 2002. "Next to tech, I've always had a passion for foreign languages and wanted to apply it." Therefore, Jie attended a language program in Bonn and quickly learned to speak German fluently. As a result, she fulfilled the requirements to start with her electrical engineering Master studies in Stuttgart.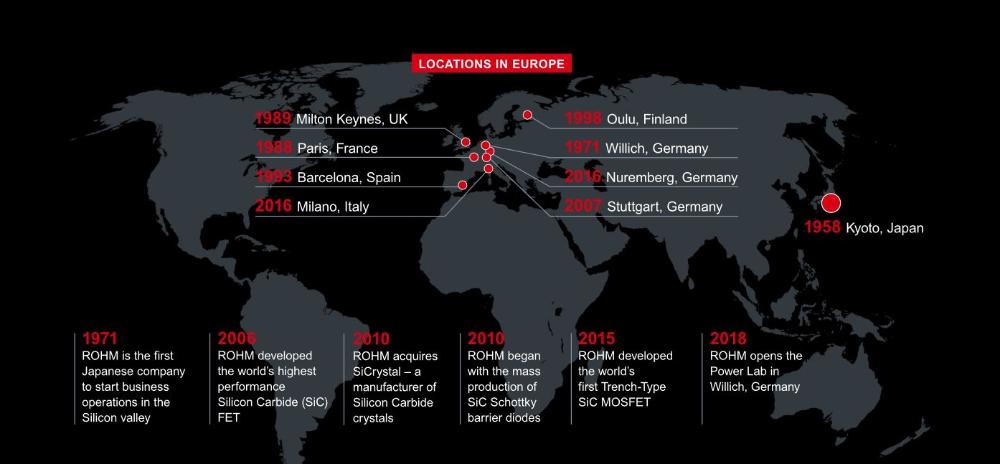 At ROHM, Jie connects technologies and industries ­– globally.
Afterwards, she began her career as a Product Manager at Semikron, one of the world's leading manufacturers of power modules and systems. Here, she soon discovered she wanted to closely interact with customers and strived for a career as a Key Account Manager. In fact, trying out different tasks is what Jie would also recommend to young women entering the tech industry: "An open-minded spirit is helpful. Young talents should work in as many departments as possible to find out what their specific field of passion is."
Starting her first job, she already encountered ROHM as Semikron is one of ROHM's key customers: "The power semiconductor industry is like a small world. ROHM was already a famous technology leader and well-known producer of silicium carbid back than," states Jie.
Applying the Best of all Mentalities
ROHM's good image as well as its Japanese shaped business culture were decisive for Jie's choice to work for ROHM as a Global Key Account Manager a few years later, after returning from her parental leave in 2019. What she appreciates most about ROHM as an employer is the trust her supervisors place in her: "I can work with a lot of individual responsibility and this motivates me a lot."
Jie's new position at ROHM turned out to be a good match for both sides, for example with regards to intercultural aspects: "As my hometown Dalian is located not far away from Japan, I also developed a feeling for the Japanese mentality," Jie explains. To further improve her communication skills with Japanese colleagues and clients, she even learns to speak Japanese after work.
Knowing, both – the German and Chinese mentality – very well, she strives to combine the best of both within her professional life: "I especially like the direct communication style of the Germans. You know immediately and without misunderstandings how a topic is meant. Learning from errors is key to improve next time. On the other hand, I appreciate the Chinese flexibility and would like to see this more often in Germany to be able to offer more options to our customers."
Within her daily business life at ROHM, Jie continuously strives to apply the best of both worlds.
Find out more about ROHM's women in tech talents:
- Justine Hörmann, Head of Marketing Communication: "I've always had a big portion of curiosity for complex products." (podcast)🎙🎧: https://www.rohm.com/europe-podcast ​​​​​​​
- Wenjie Dong, EDI and IT Business Process Specialist: "We need more IT women joining the industry. Be confident!" https://lnkd.in/eADBAYc
- Kyoko Tago, Director Logistics: "Communication and cooperation are extremely important." https://lnkd.in/dau-ycK
- Sowmya Karnati, Quality Engineer: "Whether male or female: Everyone should follow their interests." Read more: https://lnkd.in/djtK3b7
- Imane Fouaide, Field Application Engineer: "Breaking stereotypes and supporting women in tech is crucial." https://lnkd.in/d8W_nnZ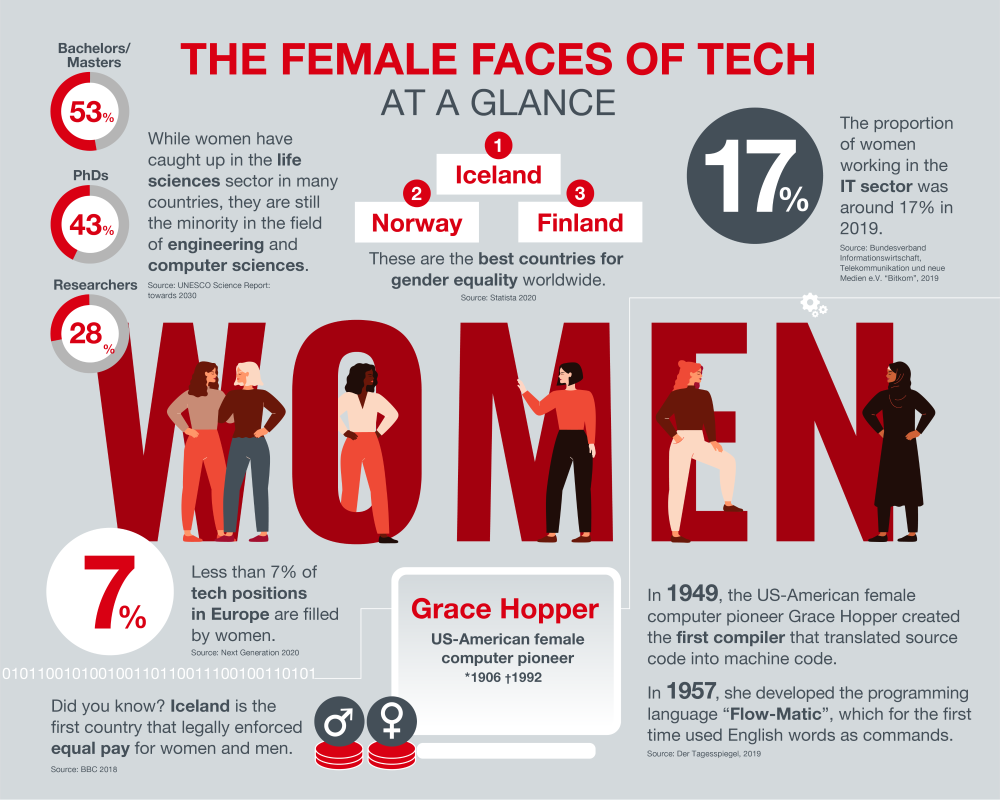 ​​​​​​​