Back
Offering a stable supply chain: Behind the scenes at ROHM logistics
05/03/2020
With its well-organized and highly efficient logistic chain ROHM Semiconductor Europe provides its customers with a stable supply. Let's take a look behind the scenes of ROHM's supply chain:
"Change is the only constant in life." This ancient insight of the Greek philosopher Heraclitus still applies today. And never has this saying been truer than in our fast-paced world. The electronics industry in particular is showing an unprecedented speed of development. New technologies and trends create a wide range of new opportunities for device manufacturers coupled tightly with the supply chain. The requirements for end customers evolve and the whole supply chain has to adjust: from the device manufacturer all the way back to the semiconductor supplier and their logistic operations.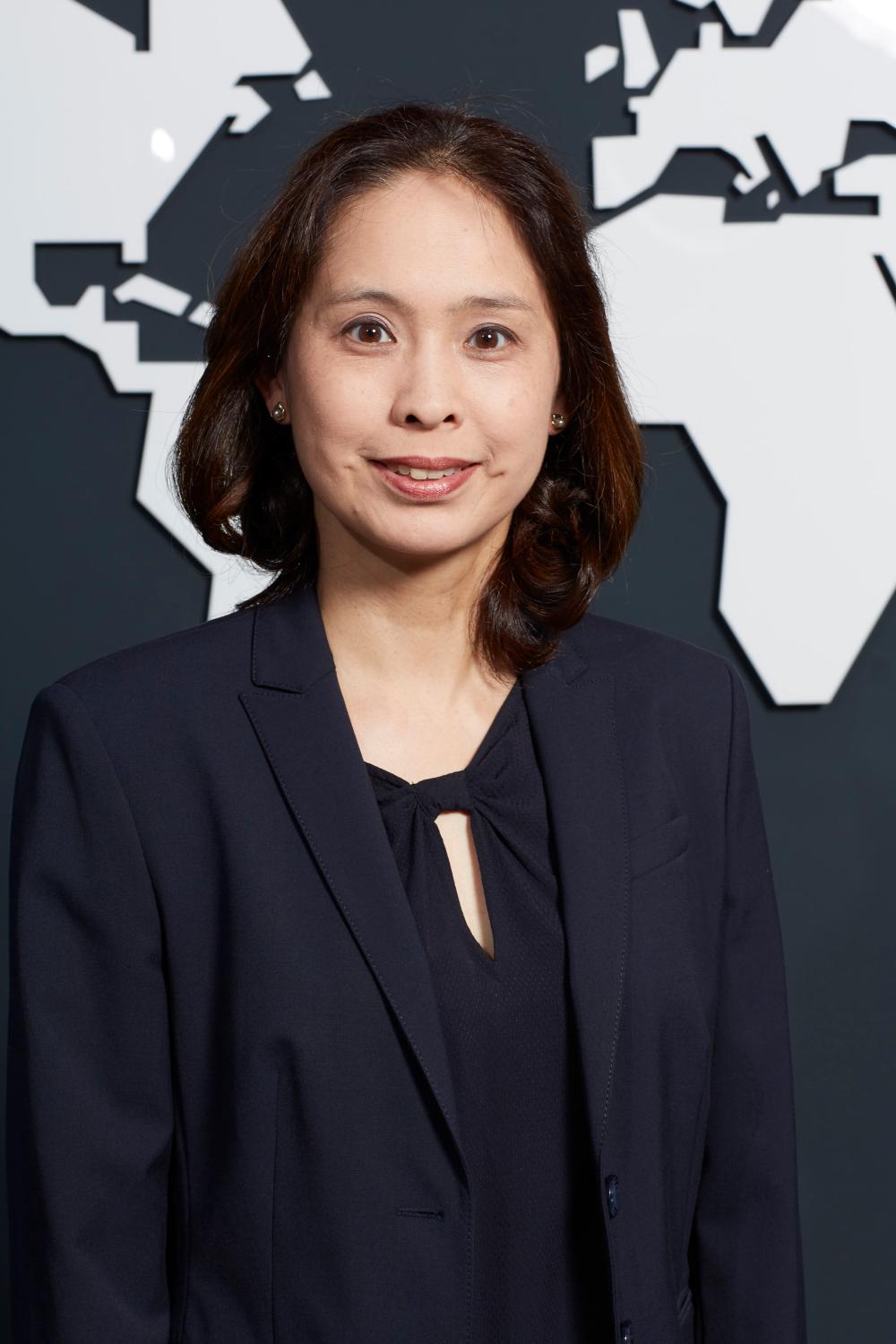 Kyoko Tago, Director Logistics,
ROHM Semiconductor Europe
Therefore, ROHM's key markets within the automotive and industrial sector require a high level of service and flexibility. "We also have to manage unpredictable situations", says Kyoko Tago, Director Logistics at ROHM Semiconductor Europe. Situations can change by the hour: Deliveries can get pulled in or pulled out. "Therefore, we always need to come up with targeted solutions for each circumstance," adds Tago.
Not just physical logistics
Kyoko Tago is strongly committed to deal with these situations and requests – to fulfill the customers' individual needs to their entire satisfaction. She leads the Central Logistics Service (CLS) of ROHM in Europe and the Logistics Operation Group responsible for physical logistics – including the purchasing to factories in cooperation with ROHM's Headquarter in Japan. Together with her team in ROHM's European Headquarter, located in Willich, Germany, she is responsible for managing and designing the order processing workflow, supporting the internal sales force and – when needed – developing specific supply chain models for the customers. Besides, Kyoko Tago is also involved in the logistics agreement. "Our team's main goal: Ensuring a stable supply through a highly efficient supply chain operation for the customer's satisfaction," says Tago.
From Asia to the Czech Republic
ROHM's production facilities are all located in Asia. The semiconductor components and devices are shipped to Germany almost entirely by air freight. From the airport a truck takes the goods to ROHM's European Central Warehouse in Plzen, Czech Republic, where the products are sorted into their respective shelfs. "There, warehouse workers ensure a smooth operation, while storing the incoming goods and picking and packing the outgoing goods, "explains Tago.
These complex semiconductors devices come in the form of reels or tubes, which are packed in stable cardboard boxes, put on pallets, and wrapped with foil. The foil is important to protect the sensitive electronic devices from humidity and water. Otherwise, they could be damaged in case of rain during reloading procedures.
The warehouse in Plzen does not buy any new cartons for packaging. For the delivery to customers they use the same boxes, the semiconductors are packed in when they arrive from Asia. This way, ROHM produces less waste and therefore contributes to sustainable business operations.
Supplying customers all over Europe
From ROHM's warehouse in Plzen, the shipments are distributed by truck to ROHM customers all over Europe – to about 40 different countries. The forwarders organize their trips in such a way that trucks are fully loaded. For longer distances the goods are transported via several central hubs in different countries. ROHM's customers receive their delivery on a fixed day which they have chosen. "In addition, we carry out urgent, small shipments on customer's request upon demand via courier services," explains Tago.
Annually, 18 billion pieces of components and devices are shipped from Plzen. In numbers: almost 200,000 boxes or over 600 tons of semiconductors. ROHM's products are shipped all over Europe. Plzen is right in the center: Optimally located between all main customers.
Cooperation and communication are key
One of the key reasons for this smoothly operating distribution of goods: The dedicated work of Kyoko Tago and her team. She was born in Shibukawa (Gunma), Japan, but has been living in Germany for more than 25 years. During the time of her sociology studies in Düsseldorf and later business administration at distance-learning university Hagen, Germany, she worked in ROHM's Sales Department during her semester breaks. This student job led to the first contacts with the company and after her graduation she was offered a job in logistics. She accepted and has been working for ROHM ever since.
Her studies were not focused on logistics, but instead on the value of cooperation in a company: How can the quality of cooperation and communication bring competitive advantages to a company? With her background Kyoko Tago could have made a good start in sales, but she opted for logistics.
"The optimization of the internal organization, processes and cooperation with our Headquarter particularly fascinated me the most," Kyoko Tago explains.
Nevertheless, her academic background plays an important role until today: The transportation of goods by plane from Far East and trucks all over Europe is a very fragile system. With groupage freight and several hubs involved some unexpected situations cannot be entirely avoided. When forwarders encounter problems, special shipments must be organized to make up for lost time. "Therefore, communication and cooperation are extremely important – with our customers, the forwarders, with colleagues from the sales department and with our Headquarter in Japan," outlines Kyoko Tago.
She and her team are approaching such kind of situations with a high level of professionalism: "The biggest challenge of our job is to be involved in different and new matters every day while still being highly motivated!" she laughs. "You can only stay motivated, if you can rely on each other as a team, everyone is helpful, works together and keeps a sense of humor."
As that is the case at ROHM, logistics can be a fulfilling and rewarding job: "Of course, it is stressful sometimes, but you still get up in the morning and enjoy going to work – dedicated to provide our customers with a stable supply," Kyoko Tago concludes.
A Semiconductor's Journey through Europe:
From Asia to the Czech Republic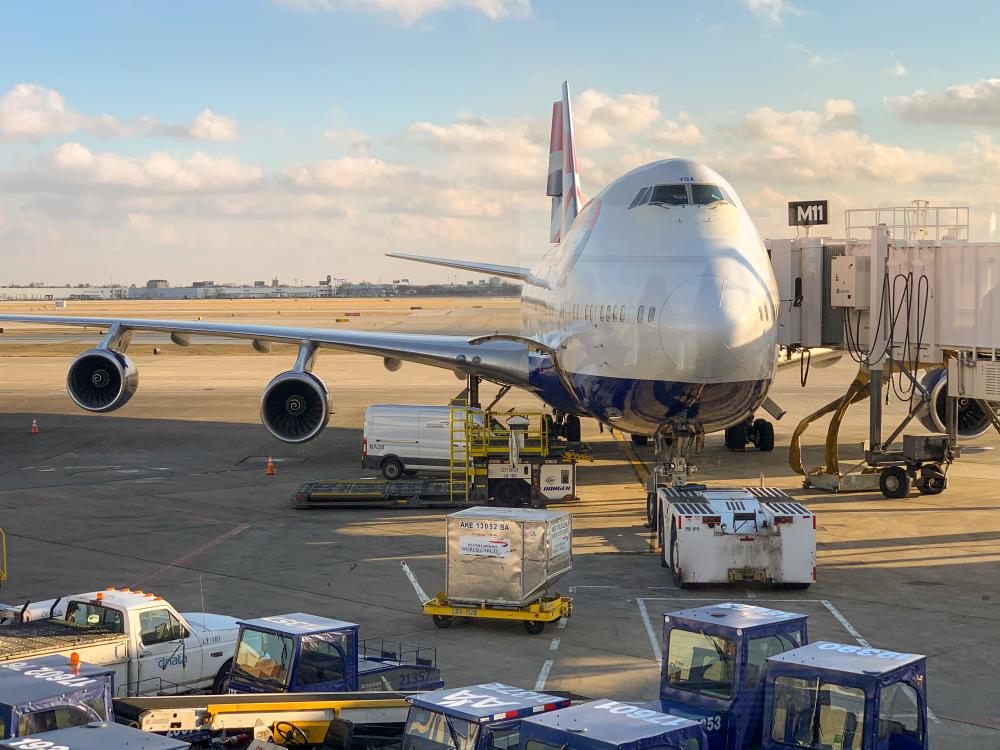 ROHM's production facilities are all located in Asia. The semiconductor components and devices are transported to Europe mainly by air freight.
Every day, products arrive in Frankfurt and Munich airport coming from Thailand, the Philippines, China, Malaysia and Japan.
After customs clearance, they are transported to the warehouse in Plzen, Czech Republic by truck.
Upon arrival in Plzen, the semiconductor components and devices get sorted and stored into their respective shelfs.
Depending on the country of origin, it takes only few days from the time a product leaves the factory in Asia to the time it arrives at the Plzen warehouse.
Activities in the warehouse in Plzen, Czech Republic
In ROHM's warehouse in Plzen, covering a total area of 4,177 m², over 5,000 different ROHM products are stored, an average of 1.2 million pieces in total, with a value of several million Euros. Most products are in the form of reels, but there are also tubes and boxes.
The warehouse is completely paperless, making wrong deliveries virtually impossible. All goods are scanned on arrival, before being shipped, and on every step in between.
The production sites in Asia have all necessary data, so every box is labeled with all needed information for smooth storing after arrival in Plzen warehouse. When the box arrives in Plzen, it gets scanned and stored in the right shelf. Via this scanning process, the computer system knows how many items of each product are stored and in which shelf. The picking process is also organized by scanning. The operator is guided by the system from one shelf location to the other to pick the correct part and quantity.
Before a product leaves the warehouse, it gets equipped with a customer-specific label, and inspected for mechanical damages. No less than three levels of safeguards ensure that the right goods are delivered to the right customer.
The boxes are put on pallets again and covered with foil.

Delivery to the ROHM customers
The forwarders get the goods and bring them to their hub. From there, the shipments are distributed by truck to ROHM customers all over Europe. The most important customer countries are:

Germany
Romania, Czech Republic, Hungary
Spain, Portugal, France, Italy, United Kingdom
Ireland, Slovakia, and several other countries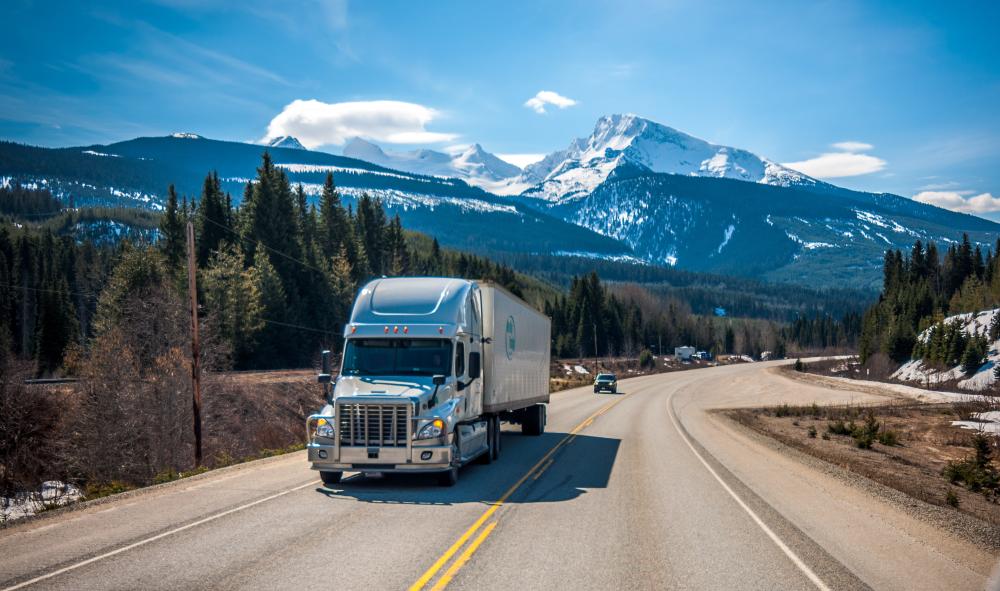 Depending on the country of destination, the shipment from the warehouse to the customer takes two to four days.
Every customer receives a shipment once a week on a fixed day of the week. In addition, ROHM sends urgent, small shipments via courier services.
Annually, 18 billion pieces of components and devices are shipped from Plzen. In numbers: almost 200,000 boxes or more than 600 tons of semiconductors.