Back
Powering-up the Internet of Things: The right power supply for application processors
04/16/2020
The world has been getting smarter by the day: More and more objects in our everyday lives contain processors – thanks to their performance, our lives become easier. But how can the many processors be supplied with power in the best possible way? Smart applications are key.
"Internet of Things", "SmartHome", "SmartCity" – for a long time, such terms could be considered to be empty buzz words. However, it becomes more and more apparent that there are concrete applications behind that will assert themselves in our everyday routines or are already firmly integrated into our lives.
The Internet of Things: Connectivity between intelligent objects
A key aspect of the Internet of Things is connectivity: Whether in household thermostats or in connected cars, all objects within these systems are networked and communicate with each other or via the cloud. Increasing data volumes and rates mean that new technologies such as 5G are needed. Another aspect must not be forgotten, however: Without the necessary computing power, neither the function of the devices nor their connectivity is conceivable.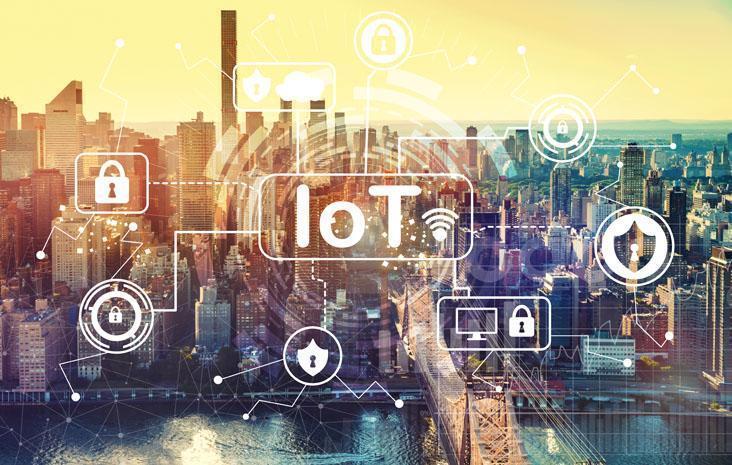 The right processor is key
Today, hardly any device can perform without a microprocessor. Connecting to the cloud or other devices is one of their tasks, but communication with the user in particular requires a lot of computing power: high-quality videos, 2D and 3D graphics and voice control require state-of-the-art processors running full-featured OS such as Linux.
One example is the NXP® Semiconductors' i.MX 8M Mini family of application processors.
Leveraging the power efficiency of ARM architecture, the NXP's i.MX 8M Mini applications processors integrates up to four Arm® Cortex® A53 cores operating at up to 1.8GHz in combination with an Arm Cortex M4 that operates at up to 400MHz.
The i.MX 8M Mini applications processors support 1080p video processing, 2D/3D graphics, advanced audio features and various high-speed interfaces. This makes them ideal for a wide range of consumer and industrial applications.
Providing the right power supply design
But choosing the right processor alone is not enough. You also have to provide the required power. Power supply design is often a challenging task: The processor requires a variety of different supply voltages all of which need to be precisely sequenced to start or shut down the processor. Furthermore, the memory and any peripherals require power as well. Of course, you could work with a lot of single voltage regulators, but the available board space is limited and the requirements of voltage sequencing can be very complex.
The obvious solution to this problem is to use a Power Management IC (PMIC). The right PMIC combines all functionalities in a single package reducing the number of external components required. A PMIC is a much more compact and cost effective solution than individual voltage regulators and control logic.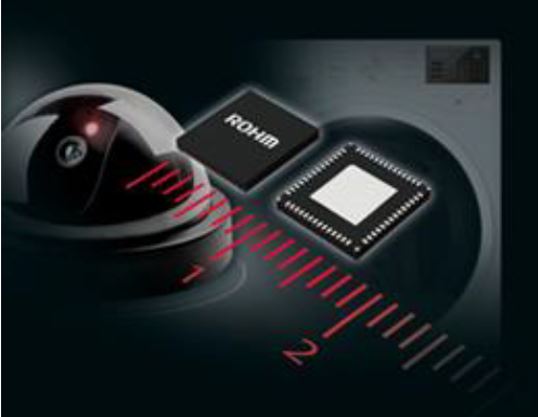 ROHM's new, compact PMIC enables all-in-one power supply for NXP i.MX 8M Mini applications processors and accompanying system peripherals.
In order to take fully benefit from the PMIC, it must be tailored to the respective processor. For example, ROHM's new BD71847AMWV is optimized for the i.MX 8M Mini family of application processors from NXP Semiconductors. The PMIC integrates all power supplies required for the i.MX 8M Mini applications processors as well as for DDR memory and common system I/Os: six DC/DC buck regulators, six LDOs and a 1.8V/3.3V power switch for SDXC cards. In addition, the PMIC has a OTP programmable power control sequencer that supports various applications and is tailored for the NXP processor. Many operating parameters such as output voltage, power state transitions, reset behavior, etc. can be configured via OTP and/or programmed via software. Extensive monitoring and protection circuits round off the possibilities of the PMIC.
All these features are integrated in a compact 7mm x 7mm QFN package with 56 pins. The pin layout is designed to allow easy connection to NXP's i.MX 8M Mini applications processor and to the DDR memory.
By integrating all necessary components, approximately 47 percent fewer components are required compared to discrete solutions and the PCB area is reduced by up to 42 percent (type 3 PCB for single-sided mounting). With double-sided mounting, board dimensions of less than 300 mm² can be achieved. The PMIC's wide input voltage ranges from 2.7V to 5.5V supports a multitude of supply voltages, from single-cell Li-ion batteries to USB and power supplies.
There is also a development environment that allows users to easily evaluate the BD71847AMWV. The power management IC BD71847AMWV is included in the NXP's i.MX 8M Mini evaluation kit and its driver is integrated into the evaluation kit's board support package.
With its power solutions, ROHM helps to make the world smarter and our lives easier – sustainably.