Feb 24th, 2021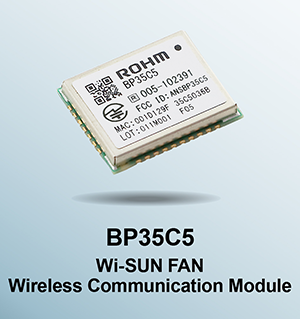 ROHM has developed a new Wi-SUN FAN (Field Area Network) module for infrastructure applications, capable of connecting up to 1,000 nodes in a mesh network.
Wi-SUN FAN the latest Wi-SUN international wireless communication standard, which eliminates the communication costs associated with conventional LPWA (Low-Power Wide-Area) wireless standards. At the same time, Wi-SUN ensures superior reliability through multi-hop networks that automatically switches destinations after signal verification. As such, this communication technology is expected to see widespread use in large-scale mesh networks for smart cities and smart grids.
In recent years, wireless technologies such as LPWA are being increasingly adopted in social infrastructure applications to configure large-scale area outdoor networks. However, conventional LPWA protocols (e.g., Sigfox, LoRaWAN, NB-IoT) are vulnerable to changes in the surrounding environment (i.e., new building developments), making them susceptible to problems, including decreased communication speeds and communication failures.
In response to these challenges, ROHM developed the BP35C5, an in-house ultra-small (15.0mm × 19.0mm size) Wi-SUN FAN module. This solution can connect with up to 1,000 devices (e.g., traffic signals and streetlights), enabling the configuration of a remote wireless management system covering an entire city. The BP35C5 also includes the necessary security functions for carrying out secure communication without the need for complicated control. Certifications acquired under the FCC (Federal Communications Commission) and ARIB (Association of Radio Industries and Business) allow for immediate use both in the US and Japan. Other countries and regions will be supported in the near future.
The BP35C5 module and BP35C5-T01 evaluation board will be available for purchase in mid-February 2021 through online distributors Digi-Key and Mouser. Various documents and user guides are now available on ROHM's website.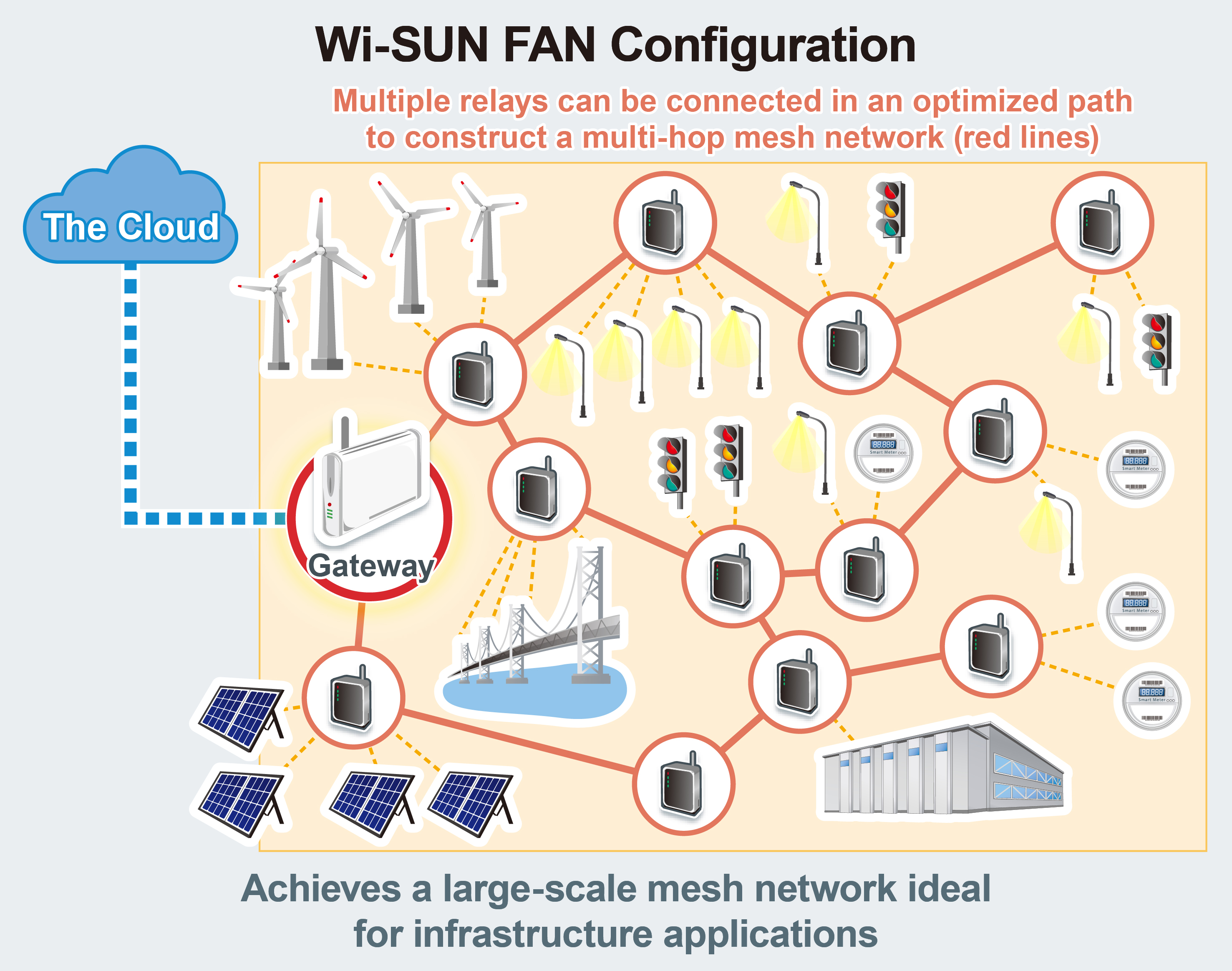 What is Wi-SUN FAN?
Wi-SUN FAN (Wireless Smart Utility Network for Field Area Network profile) is the latest protocol under the Wi-SUN international communication standard with over 95 million units shipped worldwide. Wi-SUN FAN is expected to see broad adoption as a network technology for achieving an IoT society by providing superior reliability in a variety of systems used to construct smart cities and smart grids, including infrastructure, advanced transportation systems, electricity, gas, and water meters.
Whereas conventional LPWA standards support only star-type networks, Wi-SUN FAN enables the configuration of mesh networks capable of performing multi-hop transmission between relays, while allowing for remote management of terminal-mounted applications via bidirectional communication between relays and terminals. This makes it possible to automatically optimize the hop route between relays in the event of communication failure due to newly constructed buildings or other surrounding obstacles. Unlike other LPWA standards that incur communication costs for each terminal, Wi-SUN FAN can be operated at little to no cost.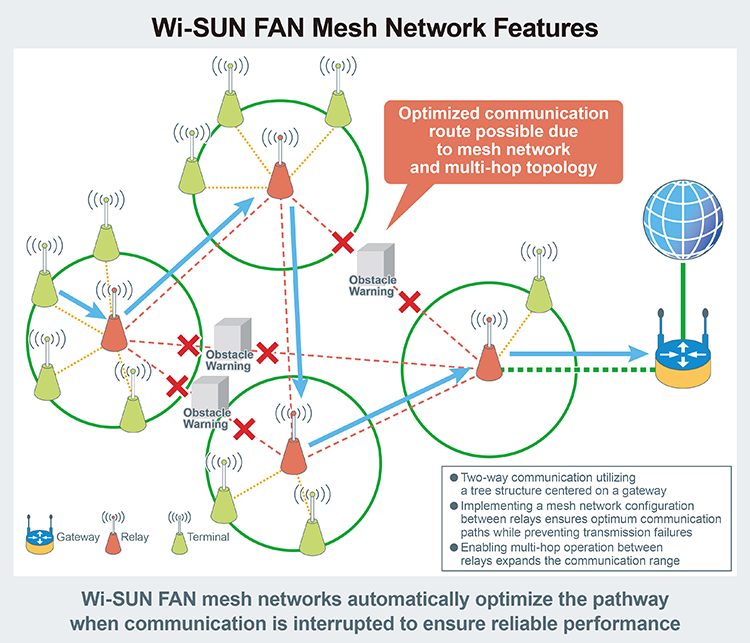 Key Features
1. Supports large-scale mesh networks
ROHM Wi-SUN FAN Module Solution consists of BP35C5, in-house developed ultra-small (15.0mm × 19.0mm size) Wi-SUN FAN wireless communication module. A maximum of 1,000 simultaneous connections can be achieved by installing a Wi-SUN FAN stack for large scale systems in the gateway MCU (20 hops between relays and 64 terminals per relay). Implementing this solution in infrastructure equipment, (i.e., smart meters, traffic signals, and streetlights) achieves a large-scale mesh network topology that can be remotely managed and monitored in real time.
In addition, the Wi-SUN FAN stack stored in the built-in memory of the BP35C5 gives users the option of constructing a small-scale system of up to 16 devices that provides easy control of the module from the MCU gateway.
2. Radio certification + secure communication = reduced development costs
BP35C5's built-in security function enables communication encryption and security key updates on the wireless communication module side, making it possible to easily perform secure communication without the need for complicated control. In addition, certification under both FCC and ARIB allows for immediate use in the US and Japan. The BP35C5 is offered in the same-size package as the mass-produced BP35C0-J11 (conventional Wi-SUN module), significantly reducing development costs by leveraging existing design assets.
Online Sales
Sales Launch Date: Middle of February 2021
Online Distributors: Digi-Key, Mouser
** This communication software was developed using the intellectual property rights and copyrights of Kyoto University.
Supporting Materials
The following materials are available on ROHM's website.
Datasheets
User Guides
Sample Programs
Click on the following URL for additional information.
https://www.rohm.com/products/wireless-communication/specified-low-power-radio-modules/bp35c5-product/documents