biodiversity_title
Coexistence with Nature Activities

Environmental Management
sustainability_environment_navi_cms.html
biodiversity_main
Biodiversity is an important source of "natural capital," one of the management resources, and its conservation is essential for the further sustainable growth of society and ROHM. However, research has shown that biodiversity has decreased by approximately 68% worldwide since the 1960s, and in the Global Risks Report* of the World Economic Forum held in January 2021, "biodiversity loss" was identified as one of the top major global risks hindering the growth of society and companies. At COP15 held in April 2022, a commitment was made to "prevent and restore biodiversity loss by 2030 at the latest (i.e., Nature Positive).
Against the above background, ROHM formulated the "ROHM Group Environmental Vision 2050" in 2021, setting "Symbiosis with Nature" as one of the priority themes, and simultaneously setting 2030 environmental targets as interim targets.
Based on the ISO 14001 management system, ROHM Group conducts environmental impact assessments at each of its production sites to reduce environmental pollution and impact on the ecosystem, actively promotes greening, and participates in and supports social contribution activities, in order to promote activities for coexistence with nature throughout the Group and to create a global environment for the next generation. We are promoting the creation of a global environment that can be handed down to the next generation.
Biodiversity Conservation
Targets and Achievements
[Policies for Achieving the Environmental Vision]
Cherish the blessings of nature created by the biodiversity of the earth and pass on the global environment in a better state to future generations.
2030 Targets
Target for FY2022
FY2022 Actual
Target for FY2023
The entire Group will carry out activities to conserve biodiversity and promote the creation of a global environment that will be handed over to the next generation.
Development of biodiversity conservation performance indicators

・Establishment of a subcommittee specializing in "Symbiosis with Nature" within the Environmental Management System
・Gathering information for the development of performance indicators

・Development of biodiversity conservation performance indicators
・Further promotion of efforts to conserve biodiversity

Implementation of environmental events
Environmental events held (3)
Implementation of activities at the group level and consideration of expansion
Implementation of biodiversity conservation activities at each site
Cooperation with municipalities with business locations
Signed cooperation agreements with municipalities where our business bases are located(Kyoto City, Shiga Prefecture)
Initiatives to Conserve Biodiversity (FY2022 Actual)
1. Formulation of Biodiversity Conservation Performance Indicators
In order to realize the ROHM Group Environmental Vision 2050, greening activities and ecosystem conservation activities at each business site are important. ROHM has long been engaged in greening around its headquarters based on the concept of a "plant in the forest" to achieve harmony with nature. To promote group-level initiatives, we established the "Specialist Subcommittee for Symbiosis with Nature" as a subordinate organization of the Environmental Conservation Measures Committee. Currently, the subcommittee is collecting and organizing information on domestic and international guidelines and requests from external evaluation organizations, and is examining performance indicators at the group level.
Environmental Management Promotional System
< Reference: Process for Formulating Mid-term Goals >
The following mid-term goals that we have identified were developed after reflecting the content of interviews with external experts and requests and opinions from employees.
STEP1.Gathering Opinions

Gathering information on ROHM's long-term vision, employee feedback, and advice from outside experts

Opinions Collected (Partial)
Outside Experts

・The "Factory in the Forest" at the Kyoto Head Office is a valuable green space that contributes to the preservation of the natural environment, despite its location in the center of a large city.
・We would like to see company conduct surveys of living creatures in order to understand the status of biodiversity preservation and consider improvement measures.
・In order to realize the "Factory in the Forest" concept of harmony with the local community and nature, I hope that the company will communicate with various stakeholders and further expand the scope of its activities.

Employees

・As stated in the environmental policy and the ROHM Group Environmental Vision 2050, the preservation of biodiversity, which is the source of natural capital necessary for corporate activities, is an important management issue for ROHM. It is important for the entire ROHM Group to work together to achieve this vision by carrying out activities at each of its business sites.
・I learned that the green space management that we have been engaged in for many years contributes to the conservation of biodiversity. In the future, we would like to create a place that will be a home for Kyoto's unique insects and plants.
・We would like to create a place where children can enjoy learning about nature and ecosystems.
・It is important to create a space that is relaxing for both living creatures and people.
STEP2.Organization of Collected Opinions
Organize the collected opinions, requests, and advice, and identify what you want to achieve as ROHM Group.
STEP3.Establishment of Mid-term Targets
Establish mid-term targets toward the desired state and approve them internally.
<Medium-Term Targets and Implementation Plan>
● : Completion ◎ : Being Carried out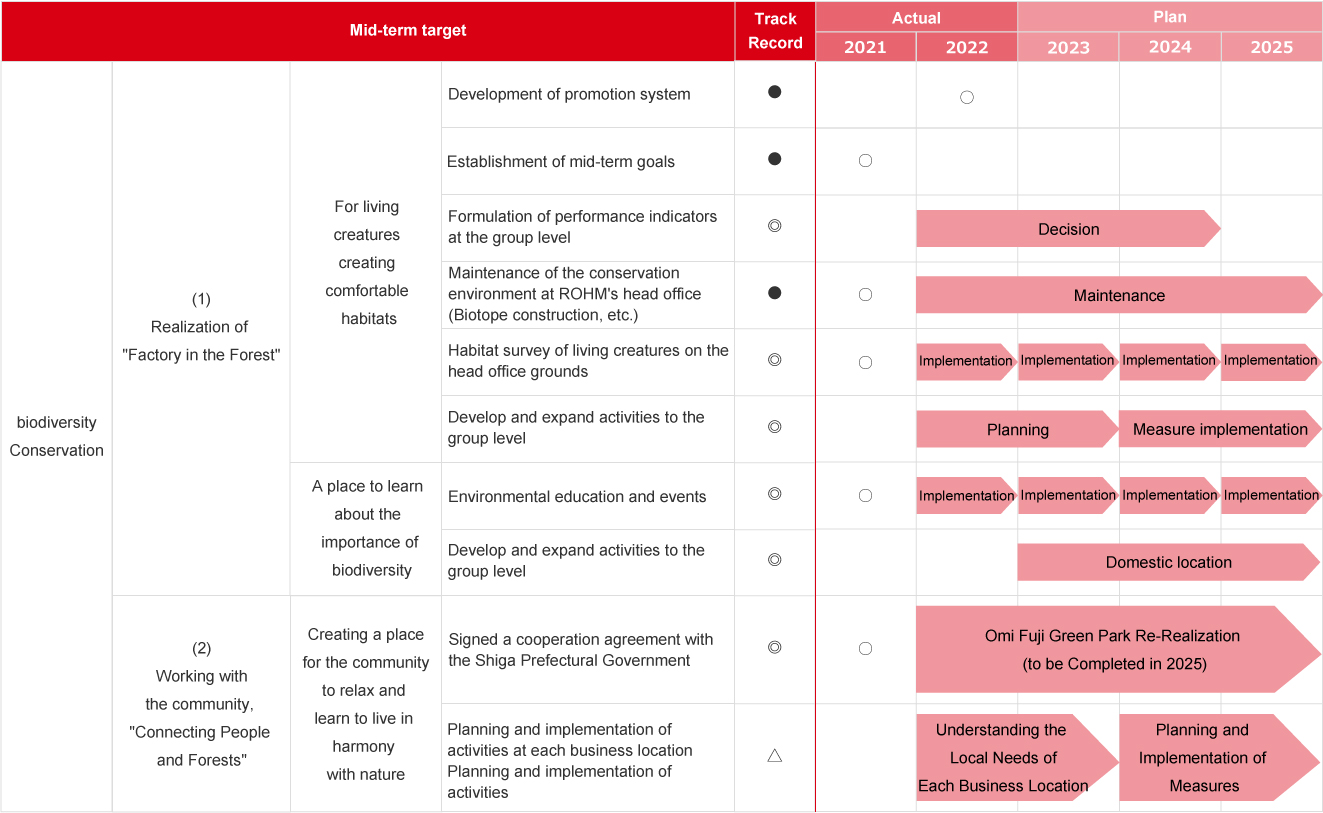 2. Implementation of Environmental Events in the Biotope Area
In order to create a water-friendly space, an 8,400 m2 biotope area was created within the head office's premises located in the city of Kyoto.
Research has shown that even in cities where large green spaces cannot be increased, small green areas and water-friendly spaces play a very effective role in preserving birds, insects, and other small creatures.
"Factory in the Forest," located in a residential area and buildings in Kyoto City, has been evaluated by third-party evaluation organizations for biodiversity (ABINC*1 and SEGES*2) as "an oasis in the city for birds and insects, and has high green space value. From FY2022 onward, this biotope area will be used to attract a variety of plants and animals to promote the conservation of native species, as well as to implement environmental communication measures targeting local children and employees' families.
<Biotope Area Image>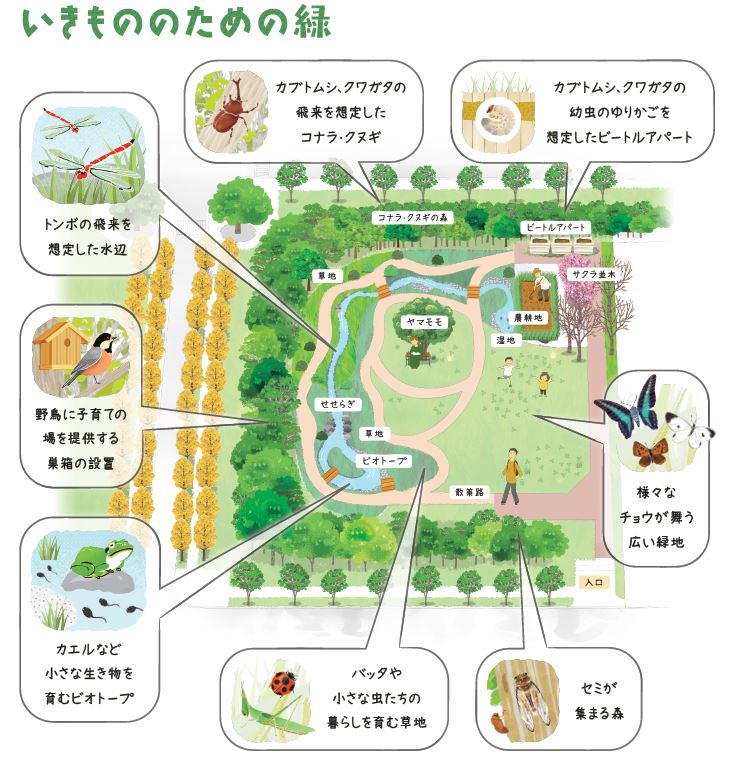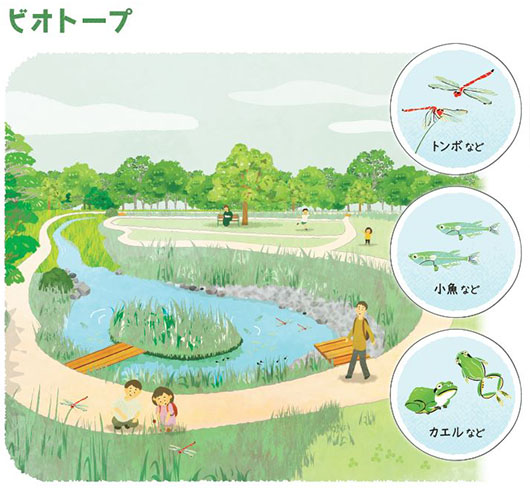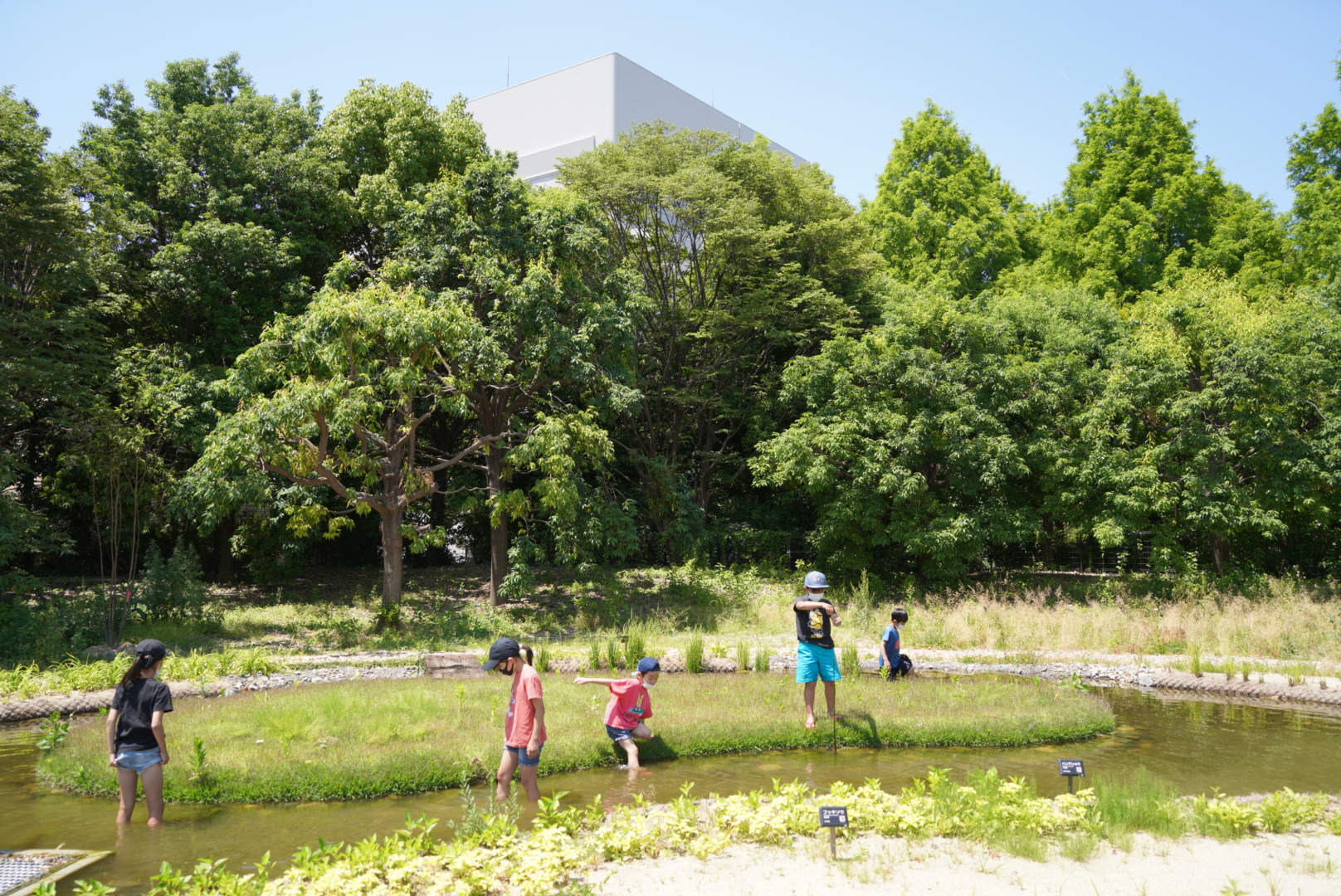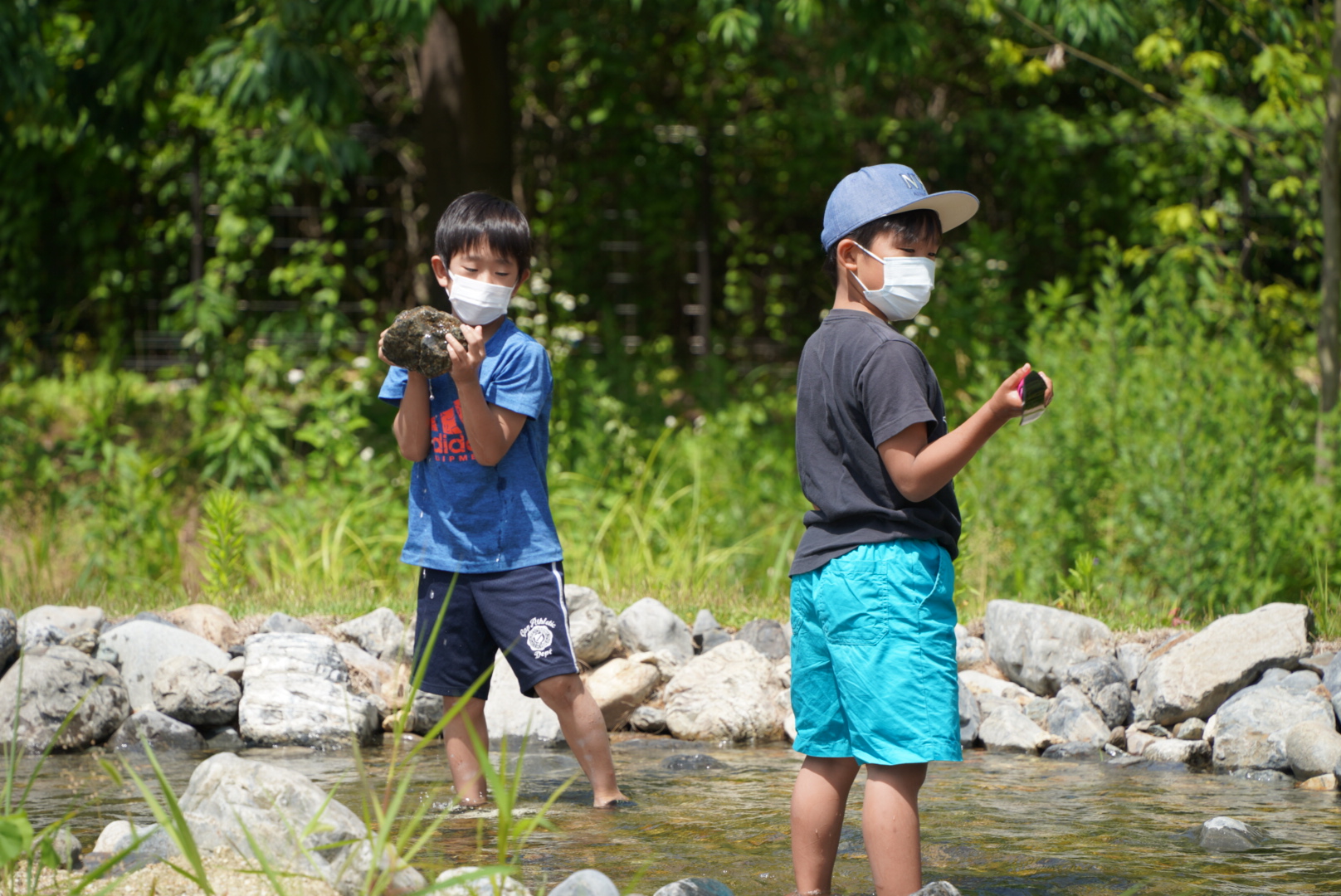 ・Conducting Habitat Surveys and Guided Tours
Since FY2021, ROHM has been conducting biological surveys in cooperation with outside experts to obtain information on the habitat and growth of living creatures on ROHM head office grounds for use in conservation and restoration. In addition, a guided tour of living organisms was held for employees. The guided tours are designed to allow employees to experience and learn about the plants and animals living on the premises while walking around with expert guides, with the aim of reaffirming the importance of biodiversity.
This event has also been held for elementary school students in the neighborhood since FY2023 as part of a cooperative policy with Kyoto City regarding coexistence with nature.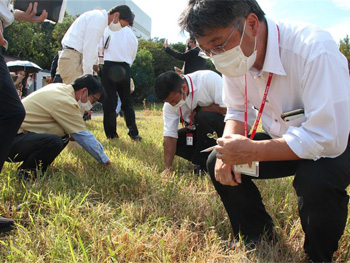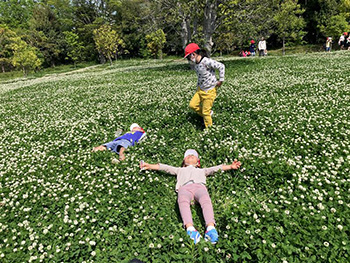 ・Organizing Farm Work Experience Events
ROHM held a farm work experience for employees and their families. The event was designed to provide employees and their families with an opportunity to experience nature in the biotope area and learn about ROHM's vision and the importance of ecosystem preservation through hands-on farming in the fields that nurture a diversity of living creatures. In October, the planted potatoes are harvested and the rice is harvested.
During the events, the participants receive lectures from farmers as they work.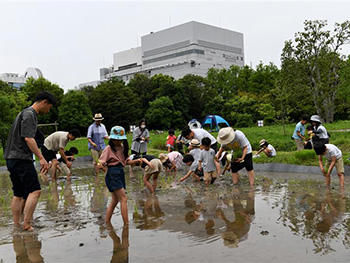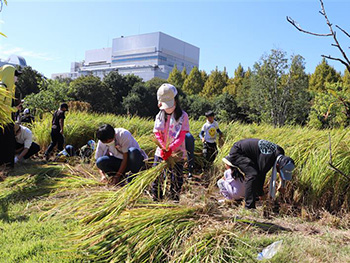 3.Implementation of Activities at the Group Level and Consideration of Expansion
ROHM Group believes that it is essential to work for the conservation of biodiversity from the use of resources for production and emissions from production, and is conducting cleanup and tree-planting activities in various regions to protect ecosystems.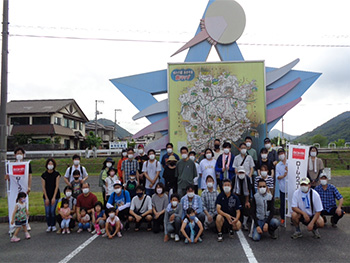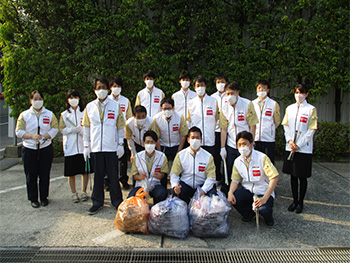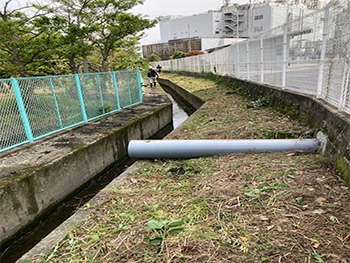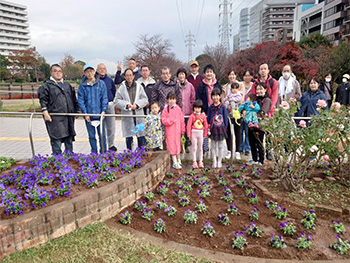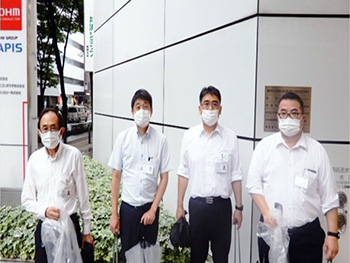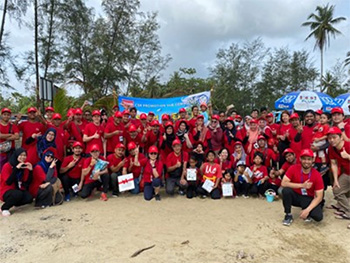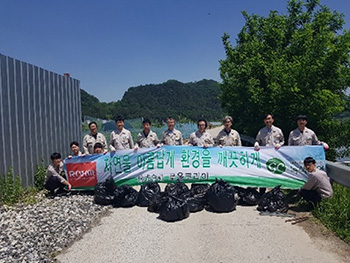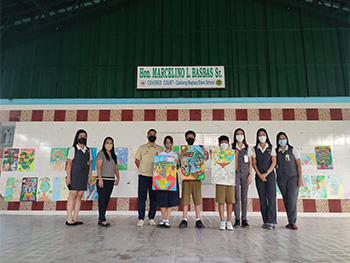 ・YTC・・・Yokohama Technology Center
・RWEM・・・ROHM-Wako Electronics (Malaysia) Sdn. Bhd.
・REPI・・・ROHM Semiconductor Philippines Corporation
・ROHM KOREA・・・ROHM Semiconductor Korea Corporation
We plan to implement biodiversity conservation measures at the group level that are linked to the performance indicators to be established in FY2023.
4.Cooperation with Municipalities with Business Locations
・Partnership Agreement with Shiga Prefecture to "Link People and Forests"
ROHM has concluded an agreement with Shiga Prefecture to "Link People and Forests" toward the realization of a society in harmony with nature. The agreement stipulates that both parties will work together and cooperate toward "the realization of a society in harmony with nature where people and forests are connected," using Omi Fuji Flower and Greenery Park (Yasu City, Shiga Prefecture) as a practical model.
Since the 1980s, ROHM has been actively engaged in the greening of areas around its business sites based on the concept of "a factory in the forest." In 2001, ROHM established the "ROHM Forest" in Australia as one of its measures against global warming, and has been conducting tree-planting activities. The planting of fast-growing eucalyptus trees on approximately 1,000 hectares of land over a 10-year period resulted in a reduction of 110,000 tons of CO2 emissions, and the company also worked on resource recycling by thinning mature trees appropriately for effective use as papermaking materials.
In recent years, as the risks of climate change have become more apparent and the importance of achieving carbon neutrality has increased worldwide, ROHM has been considering the "ROHM Forest Next" activity in order to practice the "Coexistence with Nature" set forth in the ROHM Group Environmental Vision 2050, which was established in 2021. As a result of considering forest and nature creation sites with a focus on "biodiversity" and "harmony of natural cycles," ROHM agreed with the concept of the "entrance to a forest right there" at "Shiga Prefectural Omi Fuji Green Park" and has now concluded an agreement with the park.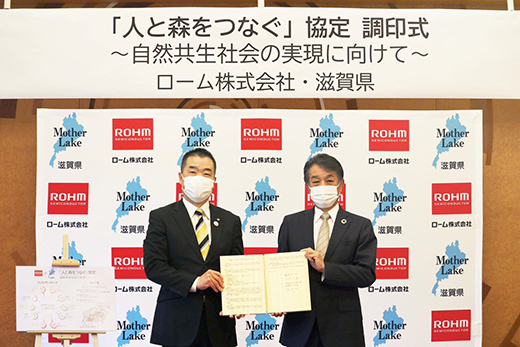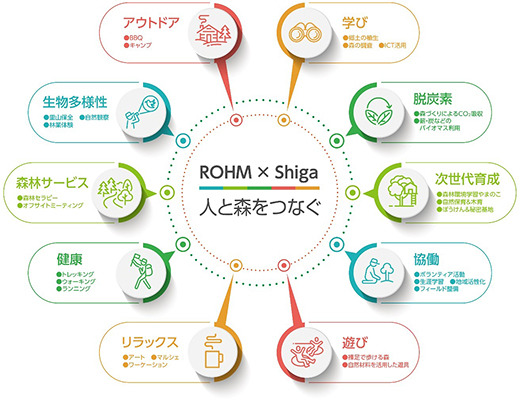 From FY2022 onward, we will work closely with the Shiga Prefectural Government to develop the park in line with the concept of the agreement, and expand our biodiversity conservation and community contribution activities after considering collaboration with municipalities where we have business bases.
agreement with Shiga Prefecture to "Link People and Forests"
・Partnership Agreement with Kyoto City for Building a Decarbonized Society
In July 2022, ROHM concluded a collaboration agreement with Kyoto City to build a decarbonized society. The purpose of this agreement is to contribute to solving the urgent global issue of climate change through ongoing collaboration between the two parties toward building a decarbonized society with virtually zero CO₂ emissions by 2050.As part of our efforts to build a decarbonized society and improve local resilience, we are supporting the installation of solar panels at Shichijo Daisan Elementary School, a nearby elementary school. In recognition of these efforts, the company received the Medal with Dark Blue Ribbon. In addition, in collaboration with Kyoto City, the Kyoto City Board of Education, and Shichijo Daisan Elementary School, we have formulated an environmental education program for children to learn the importance of biodiversity. In the future, we plan to offer biotope areas as sites for science classes, guided tours of living organisms on site, and classes at schools.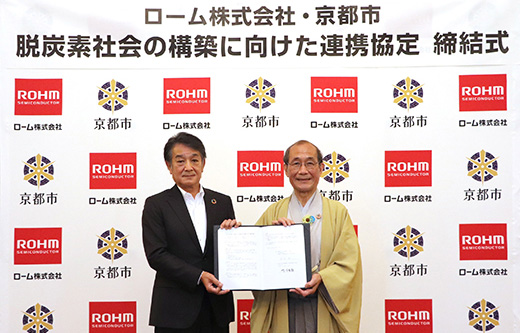 Partnership Agreement with Kyoto City for Building a Decarbonized Society
Chemical Substance Management
Targets and Achievements
[Policies for Achieving the Environmental Vision]
Cherish the blessings of nature created by the biodiversity of the earth and pass on the global environment in a better state to future generations.
2030 Target
Target for FY2022
FY2022 Actual
Target for FY2023
Thorough management of chemical substances in products.

①Surely grasp the trends of laws and regulations and respond to new risks.

Grasp regulations (RoHS, REACH, TSCA, etc.) that need to be addressed based on various regulatory trends, incorporate them into standards documents, and disseminate information to related divisions.
【Legal and regulatory compliance】
Identify applicable laws and regulations and ensure compliance and control.

②Extract subjects in management of chemical substances in products and take its countermeasures.

Continuously conduct surveys on the inclusion of PFAS and other chemical substances that are expected to be subject to stricter regulations.
【Internal Management】
Strengthen the internal management system by closely sharing information with relevant parties.

③Consider unified management of chemical substances.

Examine approaches to solving issues, including the effectiveness of introducing a chemical substance database as a risk reduction measure for product chemical substance management
【Supplier Management】
Thoroughly manage controlled substances with suppliers
Product Chemical Substance Management
ROHM Group complies with all environmental laws and regulations in Japan and overseas along with customer requirements and conducts initiatives to procure materials that minimize environmental impact.
While regulations on product chemical substance management such as the EU RoHS Directive, EU REACH Regulations, and the China RoHS Directive are being further strengthened, we have established Green Procurement Standards and verified conformance to each regulation by accurately obtaining the chemical information contained in raw materials and parts.
Based on the cooperation of our business partners, we are promoting the creation of eco-friendly products, creating a management system that prevents prohibited substances from being received, used, or shipped, and supplying products that ensure worry-free use by our customers.
In addition, raw materials and parts delivered from suppliers as well as products to be shipped to customers are periodically checked for chemical substances using fluorescent X-ray analyzers installed at each production site and at ROHM's Quality Assurance Department.
ROHM Group's Green Procurement efforts are listed below.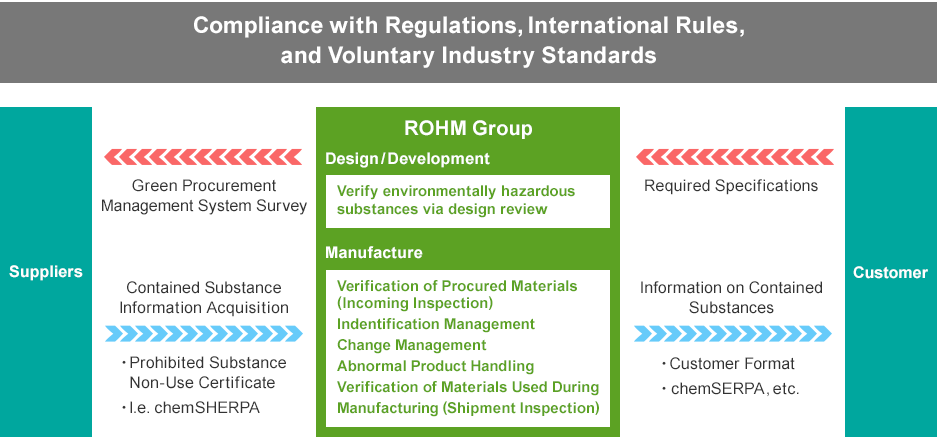 ・Compliance with the RoHS Directive
In 2004 ROHM completed the transition to lead-free to ensure compliance with the RoHS Directive (2002/95/EC) enacted in 2006 (excluding some custom products demanded by certain customers). ROHM products also comply with the revised RoHS Directive (2011/65/EU) promulgated in 2011 and the additional directive (2015/863/EU) established in 2015 restricting the use of specific phthalate esters.
Please note that our products do not contain restricted substances exceeding the maximum permissible concentration except for those exempt from regular applications.
| Restricted Substance | Maximum Allowable Value |
| --- | --- |
| Lead | 0.1wt%(1,000ppm) |
| Mercury | 0.1wt%(1,000ppm) |
| Cadmium | 0.01wt%(100ppm) |
| Hexavalent Chromium | 0.1wt%(1,000ppm) |
| PBB (Polybrominated Biphenyl) | 0.1wt%(1,000ppm) |
| PBDE (Polybromodiphenyl Ether) | 0.1wt%(1,000ppm) |
| DEHP (Di-2-Ethylhexyl Phthalate) | 0.1wt%(1,000ppm) |
| BBP (Butyl Benzyl Phthalate) | 0.1wt%(1,000ppm) |
| DBP (Di-N-Butyl Phthalate) | 0.1wt%(1,000ppm) |
| DIBP (Diisobutyl Phthalate) | 0.1wt%(1,000ppm) |
Environmental Pollution Prevention
Environmental Compliance
ROHM Group has established voluntary control standards for air and water quality, noise, vibration, and odor that are stricter than legal and public regulations, and conducts periodic environmental measurements to thoroughly manage environmental risks.
<Number of Reports to the Government Concerning Violations of Laws and Ordinances, etc.>
| Fiscal Year | 2017 | 2018 | 2019 | 2020 | 2021 | 2022 |
| --- | --- | --- | --- | --- | --- | --- |
| Number of Reported Pieces | 0 | 0 | 0 | 1(*) | 1(*) | 1(*) |
Subject: ROHM Group
In both FY2020 and FY2021, we reported on water quality exceeding regulatory limits.
In FY2022, a report was filed regarding noise emission exceeding the regulation values.In both cases, investigations into the causes and implementation of remedial measures have been completed. We will continue monitoring to ensure that the regulatory values are not exceeded.
PRTR Handling Volume
Many chemicals are used in the semiconductor manufacturing process.
ROHM Group is committed to thorough management of PRTR substances(Class I Designated Substances).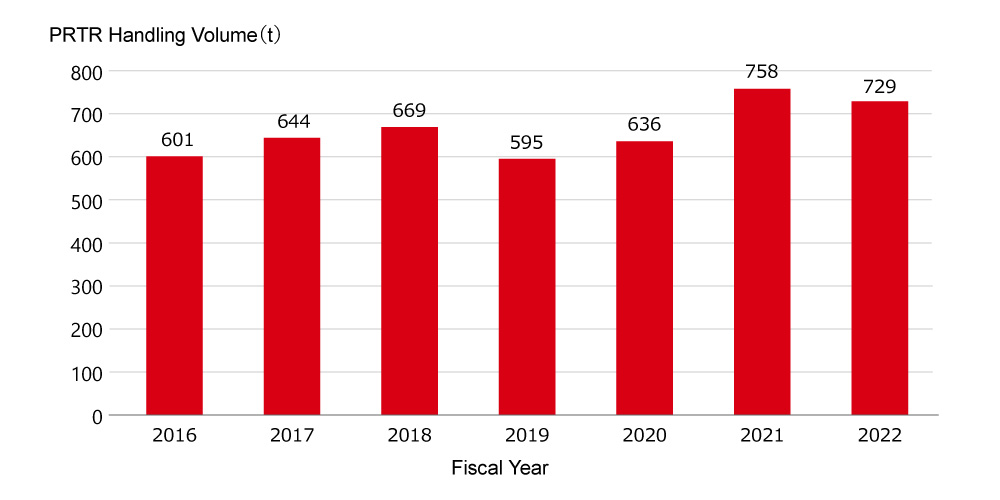 VOC(Volatile Organic Compounds)Emission
Organic solvents required for semiconductor manufacturing processes fall under the category of VOCs (Volatile Organic Compounds) and are considered to be a cause of photochemical smog when emitted into the atmosphere. ROHM Group is working to reduce emissions of VOCs through thorough management.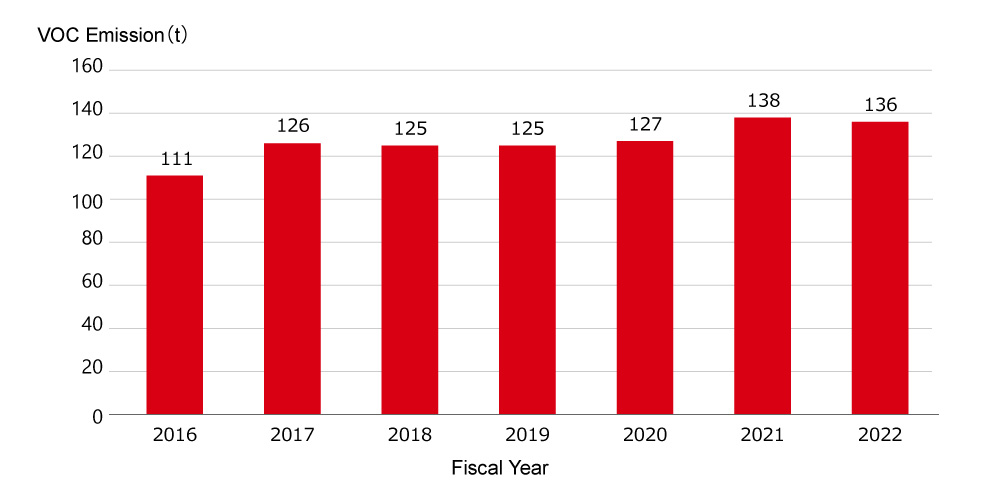 New_company jquery_v3.6.0.js