philosophy_main
ROHM has been contributing to the advancement of culture through the supply of good products and manufacturing based on our Corporate Objective set forth since our founding. Although the business environment has changed dramatically, this idea has remained unchanged, having been passed down to each generation as part of our DNA.
And to reaffirm this unwavering corporate objective and clarify our mission within the new social infrastructure, we formulated a Statement and Management Vision. ROHM will continue to strive to be a company that supports the development of society and the enrichment of people's lives into the future by solving a variety of social issues through electronic technologies.
Quality is our top priority at all times.
Our objective is to contribute to the advancement and progress of culture through a consistent supply, under all circumstances, of high quality products in large volumes to the global market.
Thoughts and Expectations Expressed in Our Corporate Objective
Since it was founded in 1954, ROHM has consistently pursued a guarantee rate one order of magnitude higher than the industry standard with the motto of 'Quality First', through comprehensive quality control and reliability management. By 1964, we already reached a defect rate for resistors of 1 in 1,000,000, compared to 1 in 100,000 with other manufacturers. Since then, we have been striving to improve the guarantee rate ahead of the industry, such as by implementing mechanization and semi-automation in all processes.
ROHM has no company emblems or anthems. All thoughts and efforts are put towards achieving our corporate objective.
Perhaps its greatest feature is that it is a 'concrete living phrase' that everyone can understand. Throughout the years, ROHM has experienced many events that underscore the importance of quality.And in order to contribute to the advancement of culture, we have established a climate that places an importance not only on products, but the people who support business activities as well. Living words generated from these experiences will become one of the pillars of our company, where they will continue to take root and maybe even passed on beyond our nation and maybe even our era.

Our Statement
As the world faces a variety of social issues such as environmental problems and resource depletion, it is becoming increasingly necessary for companies to engage in activities that lead to solutions. ROHM's Statement expresses our mission to solve social issues through electronics.
Going forward, ROHM will continue to solve various societal issues through electronics to support the development of society and the enrichment of people's lives.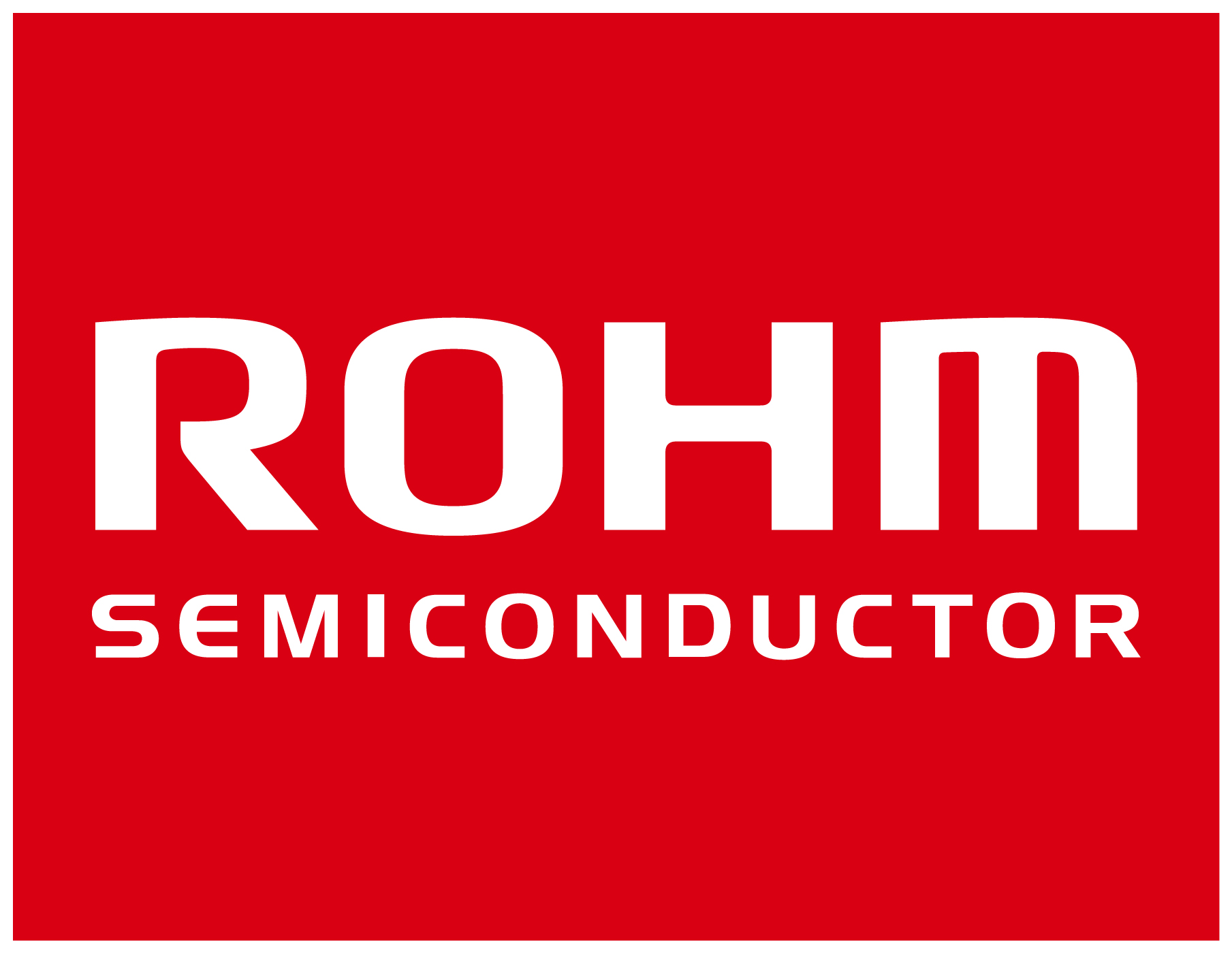 On The 50th anniversary of ROHM's founding, a new logo was introduced. The word 'Semiconductor' was added after ROHM to represent the main line of products the company manufactures. The background color of the logo is red indicating the passion and venture spirit that started this company and sustains it. ROHM will strive to achieve customer satisfaction while following the aspiration to become a corporation that contributes to the advancement and improvement of culture without losing sight of its original identity.
The History of ROHM's Brand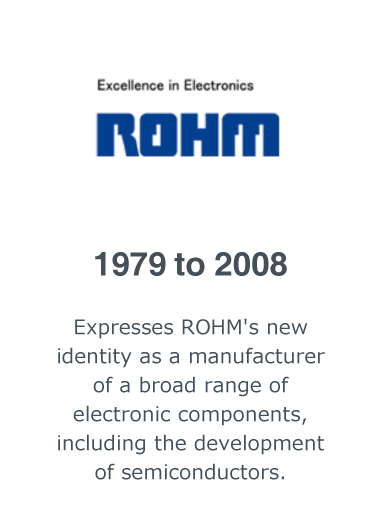 We focus on power and analog solutions and solve social problems by contributing to our customers' needs for "energy savings" and "miniaturization" of their products.
Management Vision
As key devices for decarbonization and energy conservation, power and analog semiconductors are becoming increasingly important, and more is expected of them by society and our customers.
Improving the efficiency of motors and power supplies, which are said to account for most of the world's electricity consumption, to achieve a decarbonized society has become a major mission of ours.
Our development, manufacturing, and sales departments will work together to anticipate needs while striving to solve social issues by further advancing the integration of power and analog technologies that contribute to greater energy "savings and "miniaturization " in customer sets.
Secure reasonable profit through a concerted company-wide effort for a comprehensive quality assurance program.
Develop globally leading products by improving upon technologies held by each department for continued advancement of the company.
Maintain healthy and vigorous lifestyles and refine intellect and humanitarianism, hence contributing to society.
Search extensively for capable human resources and cultivate them as cornerstones for building long-term prosperity.
Basic Quality Assurance Policy
1. Promote internal standardization for the whole company and establish structures for QC management by data.
2. Conduct comprehensive and continuous research for the development of new technologies and products.
3. Proactively utilize methods of statistical control for all areas of company activities.
4. Establish quality assurance structures for all manufacturing processes.
5. Exert effort for cost reductions of each product by continual modernization of manufacturing systems.
6. Secure quality assurance programs of raw materials and components with our suppliers through contracts.
Basic Goals for Education and Training
1. Develop personnel at all levels to constantly strive to obtain new knowledge and to acquire empirical reasoning ability from a broad perspective.
2. Train staff to be dedicated as leaders in their field by utilizing their knowledge and experience.
3. Develop personnel who can overcome any adversity and strive towards achieving targets.
4. Train staff to place the highest value on teamwork, resulting from the combined efforts of all individuals.
Basic Policy for Education and Training
1. All employees will use every available opportunity to enhance self-development.
2. Those in leadership positions will exemplify model behavior at all times.
3. The emphasis of education is on-the-job training led by the supervisors through daily operations. Supplementary training off the job is also provided.
4. Each head of all management levels will appraise staff fairly and conduct effective training programs periodically and consistently.
5. Appraisals for each head of all management levels is based, as a general rule, on the success of staff education and training.
New_company jquery_v3.6.0.js