About ROHM
Message from Our President
President's Policy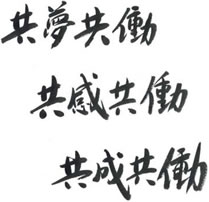 共

夢

共働


Work together towards a common dream

Please dream. Each Employee is encouraged to dream. Everyone must work together to support and challenge one another to achieve these dreams.
共

感

共働


Work together harmoniously

We must all work together. Not only should we be self-motivated, but we should all work together in cooperation and with compassion for others.
共

成

共働


Work together to achieve common growth

As we work together with the same values and objectives, individual success will lead to company growth.
Our Vision

We will always motivate employees for their greater performance.
Based on our company policies (Company Mission, Basic Management Policy), we should encourage employees to be diversified and create a corporate culture that can contribute to society through work.
Increase ROHM's presence in the market with analog / power products
We should continue to develop valued products for global automotive / industrial markets that meets customer demands which contribute to the resolution of social issues and increase the market shares with analog / power products.
Secure stable profit with new products
The sales divisions, Application engineering divisions and Product development divisions should work together to provide the value to our customers, releasing new and best-seller products in the market, and securing stable profit.
With our strong commitment to manufacturing, quality is top priority at all times
We should maintain a disciplined work environment throughout the company where safety is paramount, follow defined rules, and focus on quality as top priority
Our aim is to be always trusted and acknowledged by society
As a good corporate citizen, we will follow social rules and standards, and will remain a fair and faithful company to our stakeholders.
June 2019
Tadanobu Fujiwara, President