Back
Watching the Swiss E-Prix: The ROHM staff on the track(s) of their work
06/28/2019
ROHM and its employees are famous for working on more efficient high-quality products, to make our world better. For example, to help realizing more widespread e-mobility by providing Formula E race cars with new technology. But you can't work all the time. Sometimes you have to get out and see what you are working for. So, on Friday, 21st of June, around 30 ROHM employees and their families got on the train to go to Bern, Switzerland. A joint dinner ended the day of arrival and everyone went to bed, excitedly waiting for the real event on Saturday: The Formula E race.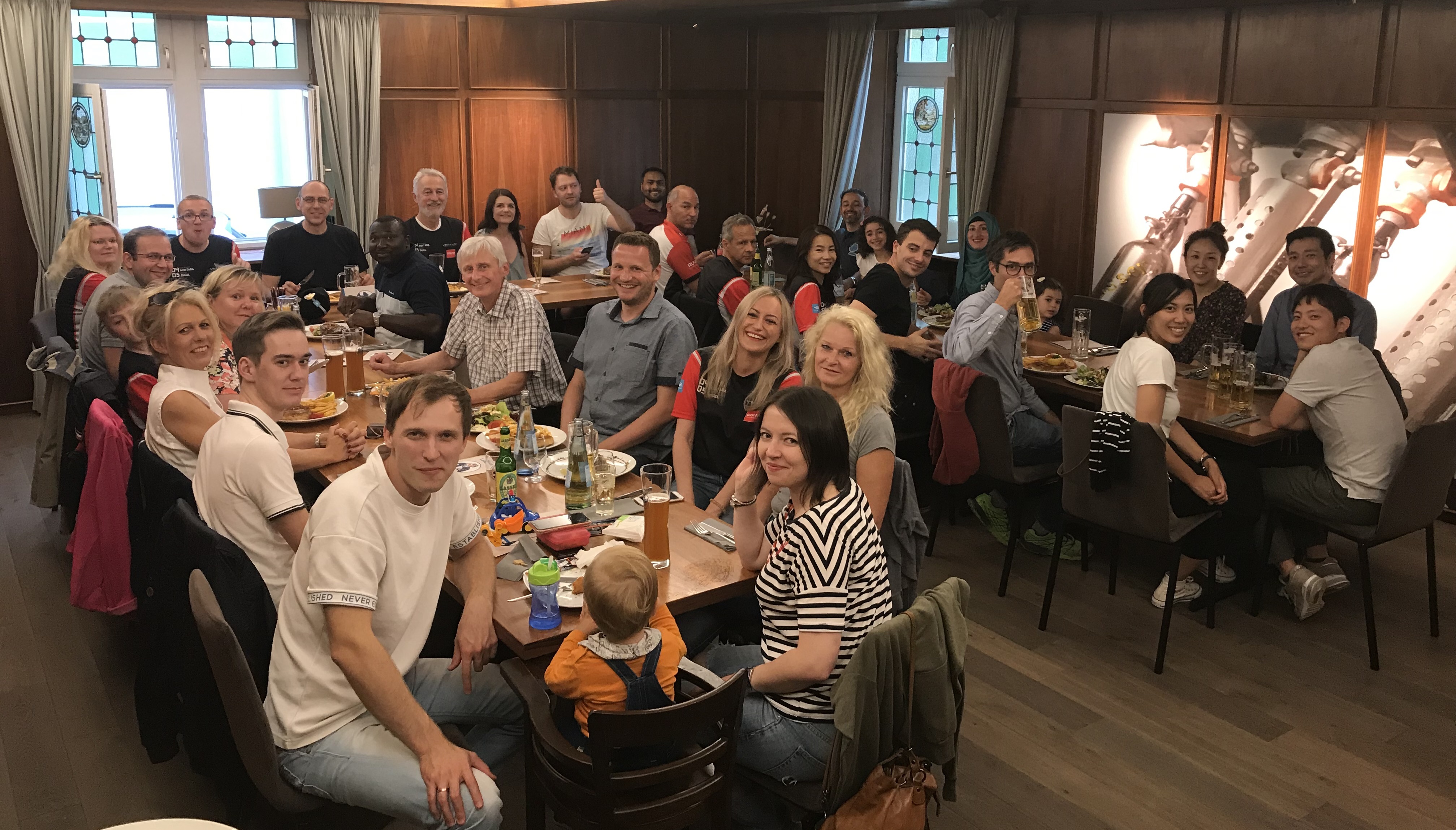 Meeting the stars
The next morning, the Venturi drivers Edoardo Mortara and Felipe Massa were already waiting for the ROHM staff at the team's garage. After an exclusive tour and some pictures, they had to take off to get their cars to the track.
That was an astonishing sight: You don't see a Formula E racing car on the street every day. But in Bern, you could watch all the race cars drive through the city on the normal street without any barriers from their respective garages to the track. The ROHM staff followed them on foot to enjoy the ABB Formula E event. There was live music, a presentation of next season's car, various food & drinks and a family zone. And of course, Formula E practice, qualifying, and eventually the race.
Bad luck for Venturi
The weather forecast had predicted rain, but on the day of the event, the sun was shining. Perfect conditions for the race and for the ROHM staff. And Bern could show itself from its nicest side as a great and beautiful location for the Swiss E-Prix. The complete city center was buzzing with e-mobility themed stands and shows.
The race itself started with an accident of several cars in the very first curve. The following restart lead to many discussions about regulations. And it did not get much better for the Venturi team on this not so lucky day: Edoardo Mortara did not finish the race because of brake problems. But at least Felipe Massa finished on 9th place earning some points in the overall ranking.
But the result did not spoil the mood for the ROHM staff. The team had a very nice and enjoyable day. On Sunday they returned to Willich-Münchheide, to start a new week, working on more efficient high-quality products to make our world better.