June 22nd, 2022
In hall 4A, booth 358, ROHM showcases the latest analog and power ICs for automotive and industrial applications
ROHM Semiconductor currently exhibits at Embedded World in Nuremberg, Germany. The show takes place both as a physical and digital trade fair. ROHM Semiconductor will be present at both.
"We had to wait longer than usual, but now the time has finally come: After a successful, but unfortunately online-only event last year, Embedded World is finally returning as a physical event. This year, we are focusing our trade show presence on new products and innovations revolving around ADAS, automotive lighting and functional safety applications," states Wolfram Harnack, President of ROHM Semiconductor Europe. "It is a great pleasure to meet our customers in person on site again."
​​​​​​​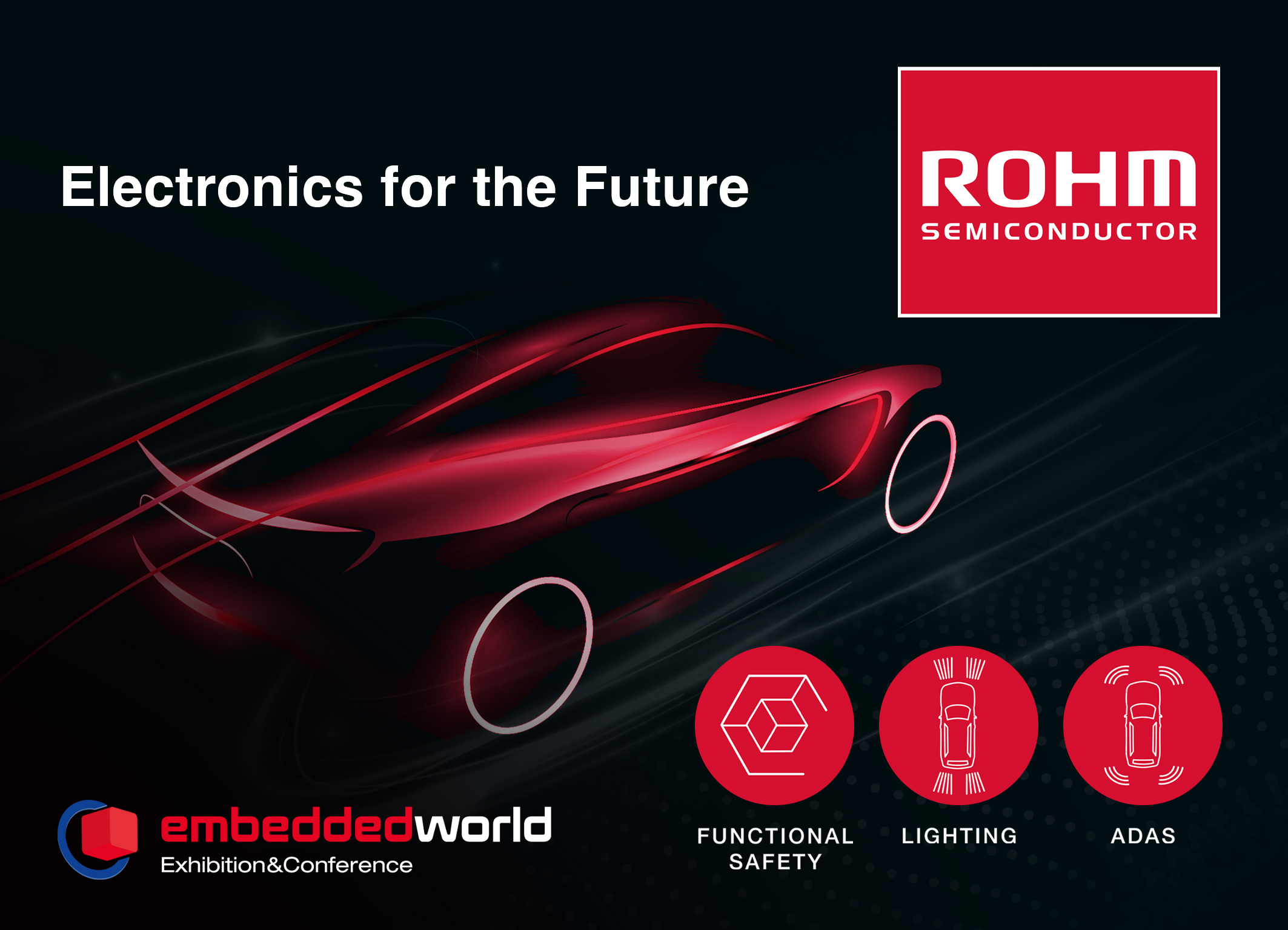 Highlights at ROHM's booth include the first PMIC family member of scalable and OTP configurable power management ICs for automotive and industrial applications as well as Nano CAPTM Technology the next generation of automotive qualified LDOs, with outstanding transient load response for lowest output capacitor values. Furthermore, a new fully integrated and featured satellite camera PMIC offers OTP configurable output voltages and flexible power sequencing including optical lens heating control.

On top, ROHM's new BM2P06xMF series of fly-back ICs integrates a 730 V Si MOSFET and a PWM controller in one package.

 

ROHM also showcases its new ultra-compact 13.56MHz NFC wireless charger modules – enabling miniaturization that contributes to greater application design flexibility, AEC-Q100 qualified 2ch/3ch Buck LED drivers with integrated MOSFETs and many other products for advanced applications. Visitors have the opportunity to experience state-of-the-art semiconductor demos and application examples.

 

Those who unfortunately cannot go to the trade fair have the possibility to visit ROHM's highlights online.

​​​​​​​