ROHM Semiconductor will exhibit its products and solutions at embedded world 2019
from February 26th – 28th in Nuremberg, Germany.
Industrial IoT , Machine Health Monitoring and Automotive HMI
ROHM Semiconductor provides a wide range of products suitable for Industrial IoT / Industrie 4.0.
This includes a wider range of Sensors, Communication ICs, General purpose ICs and small package devices.
For automotive applications, we will show the latest PMIC,TCON, Human Machine interface (HMI) solution, and Power semiconductors.
Machine Health Monitoring Demonstration
A dedicated demo to show how sensors can be used in the automation process. ROHM has wireless communication and sensing technology, which realize 'Machine health monitoring' concept for predictive maintenance. We showcase a new contactless current sensor achieves minimum power loss (no heat generation) in an ultra-compact size, making it ideal for industrial equipment that detect operating conditions via current, including battery-driven drones, solar power systems, and servers in data centers requiring high power.
Get your free Sensor shield kit !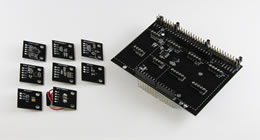 ROHM's SensorShield-EVK-003 sensor evaluation kit is compatible with open platforms such as Arduino Uno and mbed.
The sensor shield enables easy evaluation of the 8 onboard high-performance sensors, making it ideal for verifying sensor operation, initial set development, and as a learning/training tool.
Click here for more details of this product.
Fully booked
Get your free Stepper Motor Driver Evaluation kit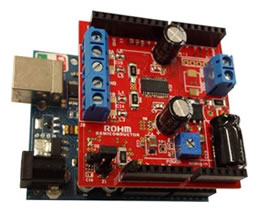 ROHM's Stepper Motor Driver Evaluation Kit (ROHM-STEPMO_EVK_20x) is a low-cost board enabling fast evaluation of ROHM Stepper Motor ICs and easy prototyping of real applications. The kit consists of a stackable Shield for Arduino Uno board and a software Library to manage the Stepper Motor driver IC. The EVK can be used as well standalone providing power supply and appropriated input signals.
Fully booked
Please bring the voucher as printed or mobile version to the ROHM booth and present it to the receptionist
One voucher per visitor
To the first 50 arrivals with this voucher
Finland Software Development Center Support
Located in the Finnish technological city – Oulu. The team's core competence is software development in Platform integration, Algorithms and application development. They will present their software solutions at the booth.
RoKiX Sensor Node which Integrates multiple sensors with Bluetooth®5 / LE SoC.
Finland Software Development Center developed a sensor node utilizes Nordic Semiconductor's nRF52840 Bluetooth® 5/Bluetooth Low Energy (Bluetooth LE) advanced multiprotocol System-on-Chip (SoC), offering better throughput and longer range compared to the Bluetooth 4.2. It also has better coexistence with other wireless devices, and an increased broadcast capacity improving beacon functionality.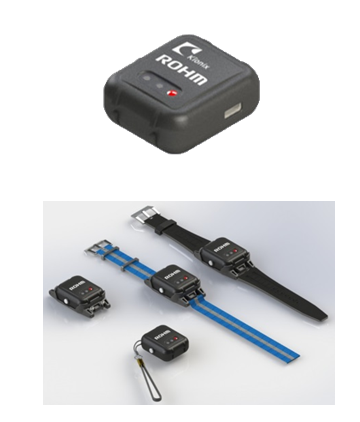 RASMID™(ROHM Advanced Smart Micro Device)
ROHM has been a pioneer in miniaturization technology, and is continually cultivating new methods to achieve the smallest devices in the industry. We will show the world's smallest class package line-up of discrete semiconductors.
> RASMID™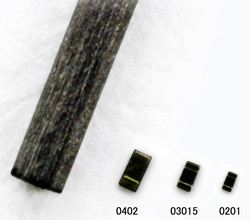 Power Management solution
ROHM will show our holistic portfolio of power management ICs for embedded systems in automotive, industrial and consumer applications including ROHM's Power Management Integrated Circuits (PMICs) that provide highly integrated, high-performance solutions.
These PMICs are designed to offer optimum integration for System on Chip (SoC) Solutions including Intel, Renesas, and NXP. A first platform in ADAS with highest functional safety ratings that has been designed by one of our most valued customer will be shown on the ROHM booth.
Automotive Display Chipset Solution
ROHM's automotive display chipsets integrate a gamma correction IC, timing controller (T-CON), source driver, and gate driver for driving HD/FHD class displays (the highest resolution currently on the market), along with a power management IC (PMIC) to ensure optimum drive operation. Each IC is designed to share information as needed, achieving automotive-grade reliability and for the first time supporting functional safety in devices of displays. This chipset ensures high reliability for LCD monitors used for side mirrors and speedometers.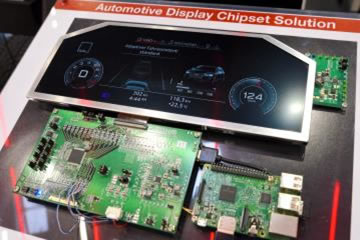 26. - 28. February 2019
Nuremberg, Germany
Website : https://www.embedded-world.de/