ROHM Semiconductor will exhibit its products and solutions at embedded world 2020
from 25th - 27th February in Nuremberg, Germany.
ROHM Semiconductor provides a wide range of products suitable for various automotive and industrial applications. At Embedded World 2020 we will show the latest products for the industrial sector such as PMICs, solutions for predictive maintenance and power semiconductors. Our portfolio of automotive applications will focus on functional safety and ADAS.
Efficient Power Management IC for NXPs´ i.MX 8M Nano Processors
BD71850MWV contributes to longer operating time and smaller size of IoT applications. It is the latest addition to ROHM´s growing portfolio of PMICs designed for NXP´s i.MX application processors.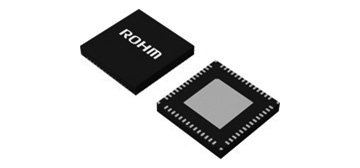 The Industry's First Accelerometer with Built-In Noise Filtering Function
KX132-1211 and KX134-1211 accelerometers are ideal for high accuracy, low power motion sensing applications in industrial equipment and consumer products such as wearables.
> More
Rely on ROHM – functional safety in automotive applications
ROHM's LSI products for Automotive Display Applications offer the most innovative technology and the highest flexibility on the market available.
ROHM provides the most complete line-up in the market, including Display Controller, Video enhancement and interface LSI's, supporting ultra-high resolution display panels, high-speed video connectivity, and in compliance to support most challenging functional safety requirements. Market leading quality and reliability make ROHM's Display LSIs the first choice for any Automotive Display Application.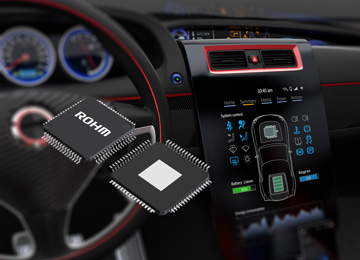 25 - 27 February 2020
Nuremberg, Germany
Website : https://www.embedded-world.de/en