*ROHM August 23rd, 2023 study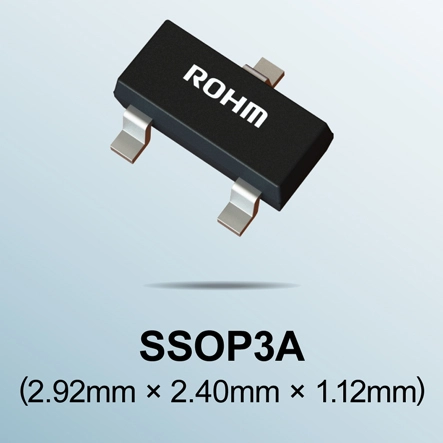 ROHM has developed Hall ICs, the BD5310xG-CZ / BD5410xG-CZ series, designed for automotive applications requiring magnetic detection.
In recent years, the continuing computerization of vehicle systems to meet the demand for increasing electrification and functionality along with greater comfort and safety has required additional ECUs (Electronic Control Units) and sensors to provide control.
Among these sensors, Hall ICs are becoming one of the most adopted type due to their ability to detect position and motor rotation in a non-contact manner that reduces the wear-and-tear prevalent with mechanical switches while also being compact and can be equipped with protection circuits.
ROHM has developed Hall ICs for automotive applications that improve reliability by combining Hall IC expertise cultivated over many years for the mobile and consumer sectors with original high withstand voltage processes. As a result, the BD5310xG-CZ / BD5410xG-CZ series features an industry-leading 42V withstand voltage that enables direct connection to a primary (12V battery) power supply. This contributes to improved reliability under battery power, which can fluctuate rapidly depending on the operating conditions. At the same time, a wide operating supply voltage range of 2.7V to 38V enables support for a variety of applications. The unique internal topology also reduces power consumption by approx. 20% over general products to achieve an industry-leading current consumption of 1.9mA. Both series comply with the AEC-Q100 (Grade 1) automotive reliability standard while incorporating multiple protection circuits required for vehicle systems.
The BD5310xG-CZ series is a unipolar detection type while the BD5410xG-CZ series provides latch-type detection, giving designers the flexibility to select the ideal product based on set needs. A total of 11 models are offered in detection magnetic flux densities - ranging from 2.0mT to 28.0mT. Unipolar detection can be used for detecting position in applications such as door open/close and door locks, whereas latch detection is ideal for rotation detection in various motors used in power windows, sliding doors, and the like.
Going forward, ROHM will continue to expand its lineup of sensor ICs that contribute to higher reliability and functionality in automotive applications.
42V Withstand Voltage Hall IC Lineup
Part No.
Data
Sheet
Detection
Type
Operating
Voltage
[V]
Operate Point[mT]
Magnetic
Signal Input
Frequency
(Max.) [kHz]
Current
Consumption
(Max.) [mA]
Output
Type
Operating
Temp.
[°C]
Protection
Features
Package
Automotive
Grade
(AEC-Q100 Qualified)
S-Pole
N-Pole
BD53103G-CZ
Unipolar
Detection
2.7
to
38
3.5
-
10
1.9
Nch
Open
Drain
-40
to
+150
Overcurrent
Protection

Thermal
Shutdown

Reverse
Connection
Protection

UVLO
(Under Voltage Lockout)
SSOP3A

JEDEC:
SOT23-3
Equivalent
YES
☆BD53104G-CZ
-
7.5
☆BD53105G-CZ
-
10.0
☆BD53106G-CZ
-
12.5
☆BD53107G-CZ
-
18.0
BD53108G-CZ
28.0
BD54102G-CZ
Latch
Detection
2.0
-2.0
☆BD54103G-CZ
-
5.0
-5.0
☆BD54104G-CZ
-
7.5
-7.5
☆BD54105G-CZ
-
10.0
-10.0
☆BD54107G-CZ
-
15.0
-15.0
☆: Under development
Application Examples
Automotive systems: Door locks, seat position, seat belts, wiper motors, power windows, sliding doors, etc.
Terminology
Unipolar Detection

Detects either S- or N-pole via magnetic line polarity.

Latch Detection

Detects both S- and N-poles alternately via magnetic line polarity.

Magnetic Flux Density

A quantity expressing the strength of a magnetic field, or the number of magnetic fluxes per unit area. Expressed in units of Tesla.