Back
Special honor for ROHM Semiconductor Europe: Record number of ad awards for our Marketing Communication Team
11/20/2019
At the WEKA Ad Award Gala in November 2019, Justine Hörmann, Head of Marketing Communication at ROHM Semiconductor Europe, has received four trophies for ROHM print brand ads within different WEKA publications.
Justine, congratulations to this big success! Why are the awards we won so significant for our business?
Justine Hörmann: Thank you very much. WEKA is Germany's leading specialist media provider in the target markets of electronics, automation, electrical engineering and ICT. Over 600 readers of WEKA publications, among them several of our customers, voted for us. This big feedback is a great confirmation for us that leaders from the automotive and electronic industry are becoming more and more aware of our brand.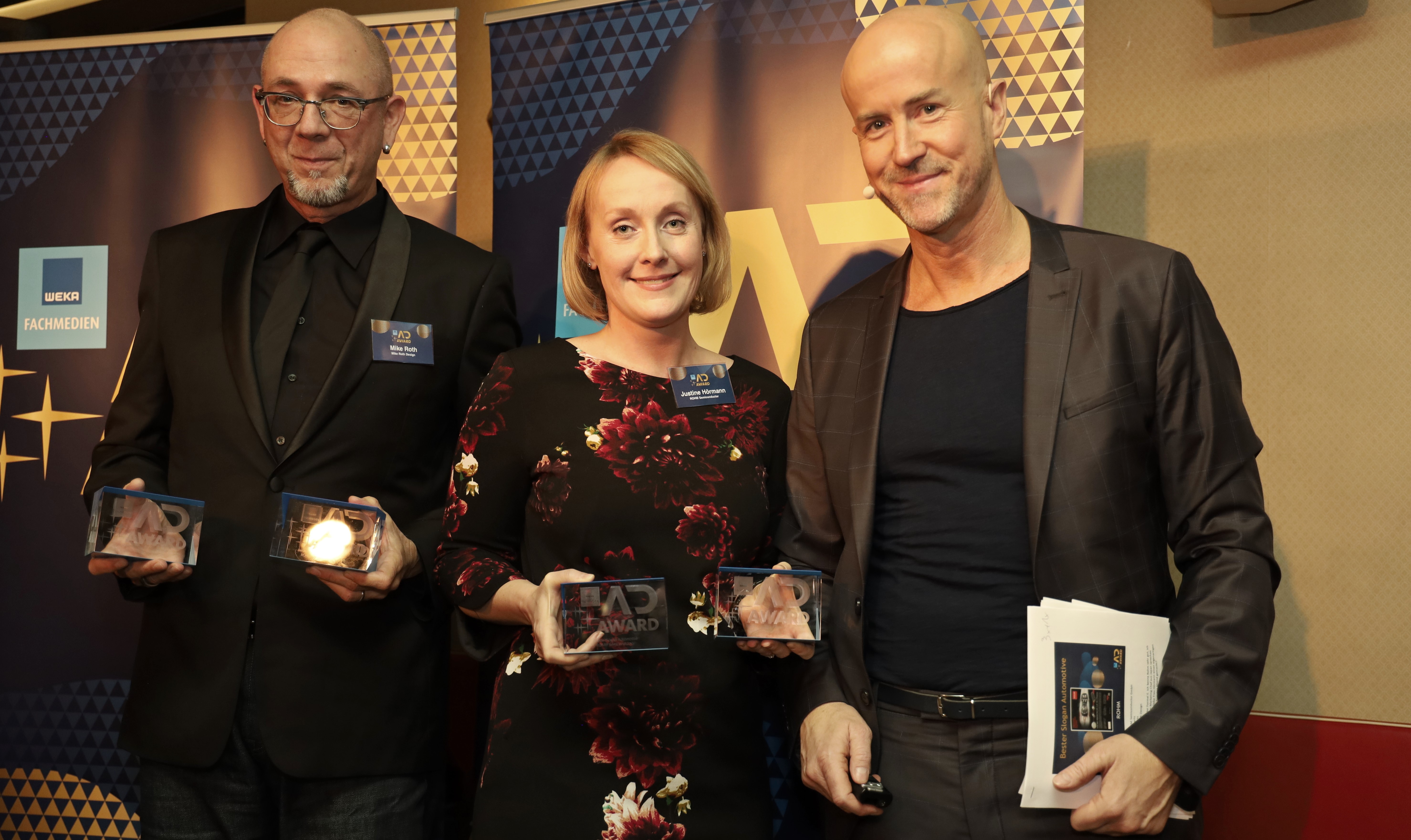 Justine Hörmann during the award ceremony with our supporting designer Mike Roth (l.) and Matthäus Hose, publishing director at WEKA Fachmedien
Could you please describe the winning brand ads?
JH: Sure, we won one award for the best content in the electronics category – for our Superjunction MOSFET Ad. Additionally, we received awards in the automotive category for the first time: Our SiC & Brand ad, created on the occasion of our trade fair presence at PCIM Europe 2019, won the award for the best visual, slogan and content. Since the Silicon Carbide (SiC) technology will become more and more important for our business and the whole industry, we are delighted this ad turned out to be perceived so positively.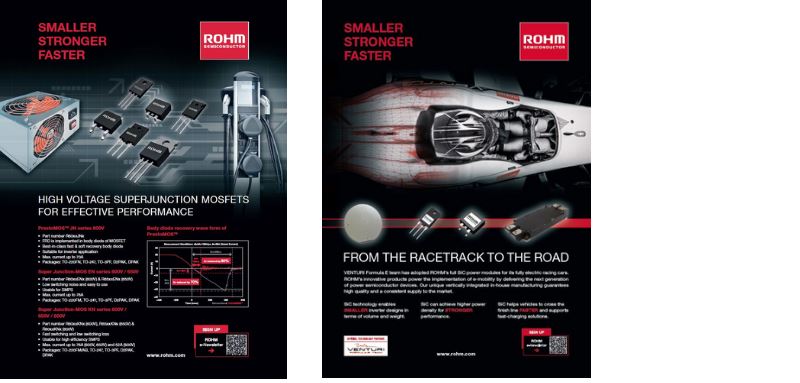 Our "winning ad team": ROHM's Superjunction MOSFET Ad (l.) and SiC & Brand Ad
Against the background of the increasing significance of digital magazines – why are ads in print publications still important?
JH: Though ads in online publications are very promising and can be measured very well, I don't think print ads are outdated in terms of brand awareness. Print ads are still successful because they have a special effect on the reader in terms of haptics. Also, the physiology of a print magazine serves the readers as a long-term reminder.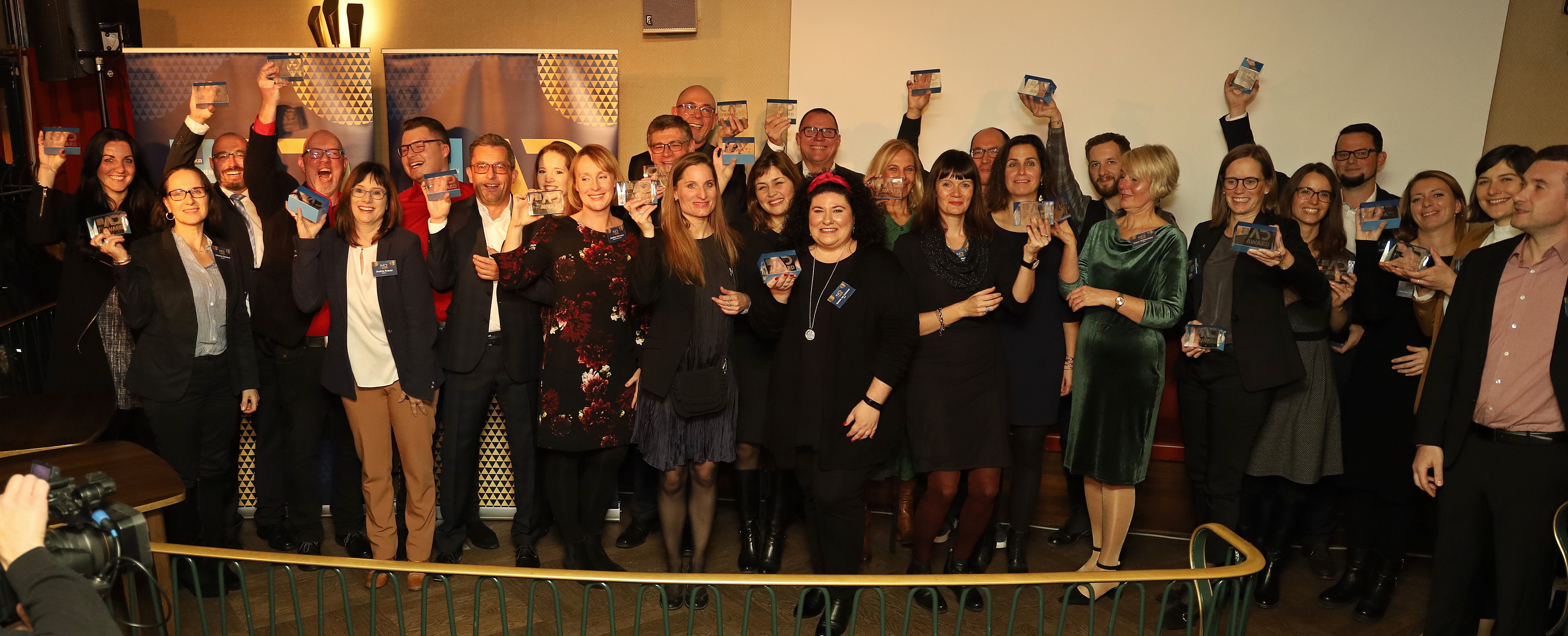 At a glance: This year's winners of the WEKA Ad Award
In which atmosphere did you experience the award ceremony?
JH: The event took place at Kongressbar, a stylish event location in the heart of Munich. Surrounded by around 100 other guests, such as representatives from Siemens and Lenovo, I had the chance to engage with them in vivid discussions about the latest industry trends. This was a very inspiring experience for me.
Weka Ad Award Ceremony: Facts and Figures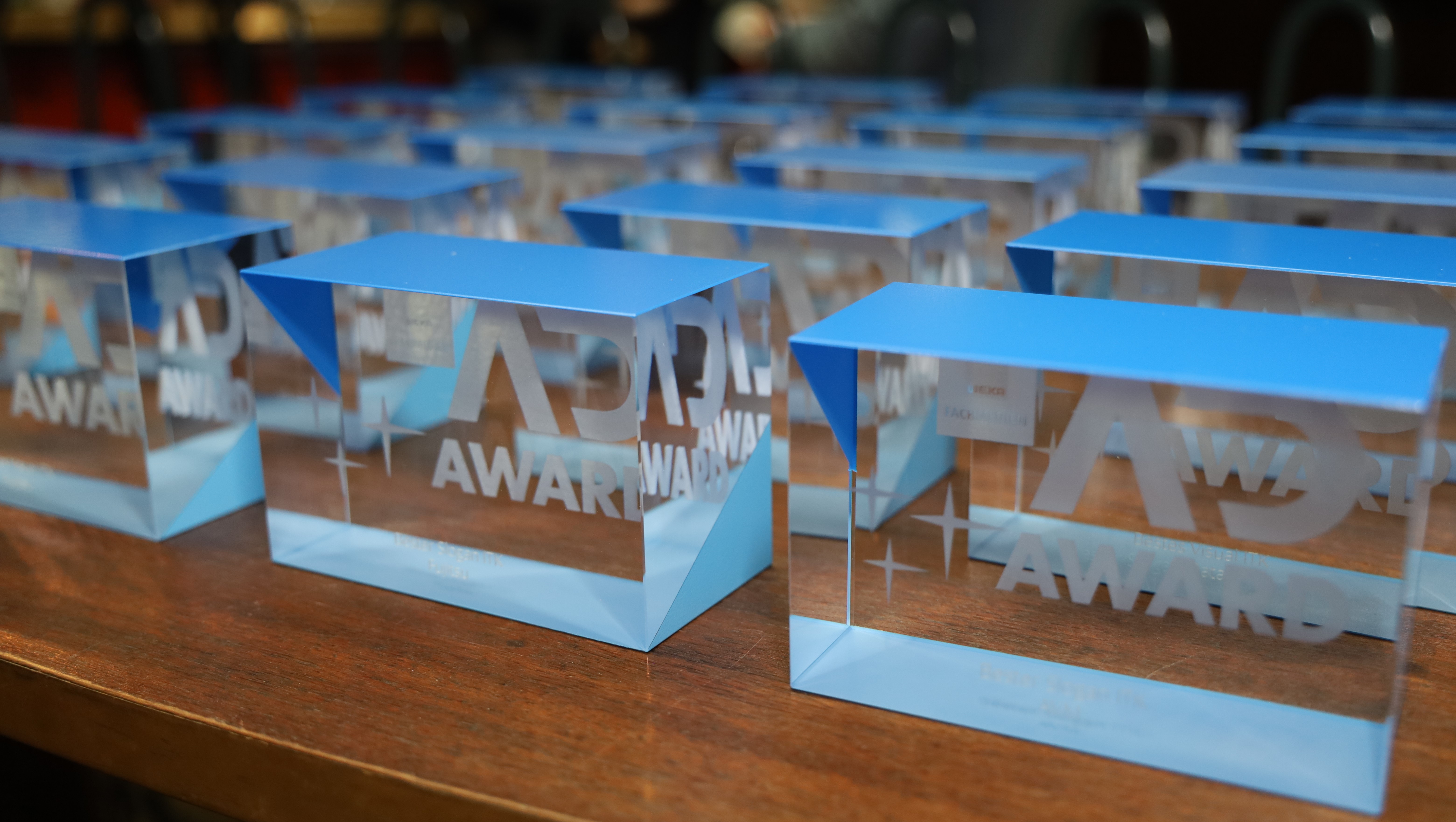 More than 60 campaigns participated
600 readers of CRN, Funkschau, Markt & Technik, Design & Elektronik, Elektronik Automotive and Computer & Automation took part in the vote
36 awards were conferred
Industries: ICT, Automotive, Automation and Electronics
Categories: Best visual, best slogan, best content