improvement_title
Strengthening Employee Engagement

Human Capital Management
sustainability_human-capital_navi_cms
improvement_main
Our Basic Policy
In the midst of major transitions such as digitalization and decarbonization, and against the backdrop of structural labor shortages caused by the declining birthrate and aging population, it is becoming more important to continue to develop and secure human capital over the long term. In particular, failure to continuously develop and secure highly specialized human capital may lead to a decline in competitiveness.
In order to continue to develop and secure human capital over the long term, it is important to create a stage where a wide range of talented people can play an active role. It is also important to enhance and strengthen human resource policies and systems to increase employee engagement with the company and productivity, and to enable each employee to fully display their abilities.
Specifically, to ensure that the highly specialized human resources that will support the Company's sustainable growth can fully demonstrate their capabilities, we have drastically revised our employee career system and established the Specialist Position System in FY2019. In addition, under the Job Posting System, which launched in FY2022, job openings at the times of reinforcement or increase the number of employees in focused businesses are publicly disclosed and advertised within the company, providing opportunities for employees to raise their hands and realize transfers on their own.
We will continue to use the Engagement Survey to understand the gap between the ideal state of the organization and the current situation and issues, and to implement effective measures to improve engagement to create a stage where excellent human resources can play an active role with vigor.
Medium-Term Targets and Achievements
In order to realize a workplace environment in which employees, who support ROHM Group's growth, can work vigorously and foster a better corporate culture, it is essential to strengthen engagement through two-way communication between the company and employees, since group-wide corporate management is crucial. ROHM has set "strengthening employee engagement" as one of ROHM Group's sustainability priority issues (set for FY2021), and is promoting efforts to achieve this goal.
Strengthening Employee Engagement
[Background and Challenges for Activities]
To become a company that solves the social issues outlined in its management vision, must be a company where every employee of ROHM Group working lively. To this end, it is important to create a working environment in which every employee at diverse lifestyle and life stages can work comfortably and achieve results. Through stronger engagement with employees, ROHM Group is committed to fostering a corporate culture that continues to boldly take on challenges without fear of failure in every workplace, and to creating a work environment that encourages employees to take on challenges.
Theme
Targets
(Target Year: FY2025)
Targets for FY2022
FY2022 Actual
Targets for FY2023
Foster a corporate culture that creates challenges
Establish a system to train world-class next-generation leaders and professionals
Expand assessment after implementation of management survey to promote autonomous self-management and self-improvement
Implement 360° feedback (feedback from supervisors, colleagues, and subordinates) to promote self-improvement at the management level
Expanding the scope of the job-based personnel system to provide more strategic and competitive treatment
Enhancement of job satisfaction
①Provide selective services that are adapted to employee orientation and lifestyles under the new normal conditions
Study introduction of selective benefit services adapted to employees' preferences and lifestyles
Benefit stations introduced at head office
Introduction of GLTD (Group Long Term Disability Insurance)
②Clarify job descriptions concerning job openings in each department to maximize performance by eliminating post-assignment mismatches
Further expand the amount of information on job postings on the official recruiting website
Expansion of information volume. In addition, introduce a job posting system to increase the mobility of human resources within the company
Expand the scope of the job posting system, introduce referral recruitment, and increase the number of foreign nationals.
③Establish a system within the personnel mission-critical system to make data on employees' abilities, expectations, experience, qualifications, etc., and utilize it for appropriate hiring and assignment
Collect data through the operation of the HR core system at the head office and deploy the system to some domestic affiliated companies
Visualize data accumulated in the HR core system through the use of BI tools, and deploy the HR core system to some domestic group companies
Collect data across the Group and deploy the HR core system to Group companies, including those overseas
Improve employee engagement scores
Initiate engagement survey in entire group, improve annual scroes and achieve employee engagement score at or above industry average
Implement engagement surveys at Group companies worldwide (scheduled for September 2022)
Achieve results above the industry average with completion of implementation (Group-wide: 91%)
Improve the engagement score at the Head Office
【Related Activities】
Human Capital Development System
Strengthening Employee Engagement
Enhancement of Job Satisfaction
ROHM is implementing the following measures to "strengthen employee engagement".
1. Systems Leading to Work-Style Reform and State of Use
ROHM has promoted work-style reforms and introduced various systems enabling flexible work according to the lifestyle and life stage of each employee.
As we enter the era of the new normal, there are major changes occurring not only in business, but also in the lifestyles of individual employees. Behaviors that were previously taken for granted have been transformed, and this has had a major impact on the lifestyles and work styles of our employees. Now that we are in the post-COVID era, we are working to restore internal communication to normal, and continue to search for new work styles according to the type of work. In order to maintain and improve labor productivity despite changes in working styles, it is necessary not only to improve work efficiency but also to create a comfortable work environment for employees. ROHM's goal by 2025 is to provide selective services that adapt to the preferences and lifestyles of employees and to realize a rewarding work environment.
Program Name
Purpose
Description
Work interval program
Prevent overworking to maintain employees health
Rest time is ensured by creating an interval of at least 10 hours between finish time and start time the following day, to prevent employees' health problems.
Remote work (work from home) program
Diverse work style support
A system that allows employees to work in locations other than their regular workspace to support different work styles and improve productivity.
Relocation of work place programs
Securing human resources
In cases where an employee is forced to relocate their home for reasons such as their spouse being transferred, marriage, childcare or to provide nursing care to a family member, a change of their place of work for personal reasons is recognized.
Rejoining program for retired employee
In cases where an employee is forced to resign from their job due to their spouse being transferred, marriage, childcare or to provide nursing care to a family member, the employee is granted the right to rejoin the company within five years of leaving.
Career course transition system
Success of Human resources
A system to expand the range of duties and promote the course transition of employees who aim to further their career development.
Acquisition of paid vacations in hours
Improving working environment
To enable diverse work styles, employees can take paid leave in units of one hour up to 5 days per year.
Going forward, we will develop and spread the use of various systems and aim to achieve a working environment that enable employees to work with energy.
2.Support Systems and Initiatives for Childcare and Nursing Care
ROHM strives to create an environment in which each and every employee can play an active role in accordance with his or her lifestyle. In addition to the systems stipulated by law, ROHM has established its own enhanced systems to allow employees to work flexibly and diversely in accordance with life events such as childcare and nursing care.
System
Contents
Special Remarks
Childcare leave
①In principle, the childcare leave period is extended until the child reaches one year of age. If the child cannot be enrolled in a daycare center, the childcare leave period can be extended until the child reaches three years of age.
②Up to 2 installments per child can be taken (not applicable for extensions)
・Adapted to the 2022 legal revision
・Exceeds legal requirements (up to 3 years of absence)
Father Childcare Leave after childbirth
Twice (up to 4 weeks in total) while spouse is taking maternity leave within 8 weeks after childbirth.
Adapted to the 2022 law revision
Nursing time
May request 30 minutes of parenting time each morning and afternoon per day to raise a child under one year of age.
Special congratulatory gifts during maternity leave
Partial payment of income during maternity leave (treated as paid leave)
Exceeds legal requirements (paid vacation portion)
Accumulated leave appropriation during maternity leave
Accumulated leave (unused portion of past paid leave) can be used during maternity leave
ROHM's unique system
Establishment of a policy to promote the use of maternity leave
Established a policy to encourage male employees to take childcare leave and to extend the period during which they can take leave, and made it known to all employees.
Adapted to the 2022 law revision
Establishment of a dedicated consultation service
Dedicated consultation service for inquiries about the childcare leave system, past cases of childcare leave taken, etc.
Creation of Mother's Room
Support for female employees who are breastfeeding
Installed at HQ, Kyoto Ekimae Building, and Shin-Yokohama location
Recommendation of acquisition and confirmation of intent to acquire acquisition for all eligible employees
Inform employees whose spouses have given birth of the childcare system, encourage and confirm their intention to using the system.
Childcare/nursing care support work
・Shortened working hours (maximum 2h reduced)
・Move working hours up or down (2h possible at most)
* Shortened working hours are available until graduation from junior high school at the maximum.
*Up to the graduation from elementary school in the case of accelerated and accelerated work
Exceeds legal requirements (for children up to junior high school graduation)
Leave to nurse a child
The following number of vacation days can be taken during one year (April to March of the following year)
・For one child: up to 5 days
・For two or more children: up to 10 days
Can be taken in 1-day, half-day or hourly increments
Nursing leave
The following number of vacation days can be taken during one year (April to March of the following year)
・For one eligible family member requiring nursing care: up to 5 days
・For two or more eligible family members requiring nursing care: up to 10 days
*Up to 10 days with pay
Exceeds legal requirements (paid vacation portion)
Nursing care leave
Up to a total of 93 days of nursing care leave per family member in need of care during a 3-year period (unlimited number of times, up to 3 years of leave)
Exceeds legal requirements (up to 3 years of absence)
Allocation of accumulated leave to nursing care leave/absence
Accumulated vacation (unused portion of past paid holidays) can be used for nursing care leave and absence.
ROHM's unique system
3. Promoting the Acquisition of Paid Vacations
We are promoting the acquisition of paid vacations through the following initiatives to help employees maintain good health or refresh their body and mind.
Implemented Contents

1. Training is implemented to boost their awareness and understanding of rules related to paid vacations.
2. Establishment of scheduled annual paid vacations (4 days a year)
3. Establishment of a paid-vacation promotion day.
4. Establishment of paid vacation in hours.
In FY2022, the paid leave utilization rate was 80.1%, an improvement of approximately 8% from the previous year. In FY2023, we will continue to maintain a company-wide environment that facilitates the use of paid leave, and we have set a minimum acquisition rate of 50% not only for the company average, but also for each individual.
4. Awarding Employee
ROHM Presidential Award
ROHM Presidential Award ceremony is held every year at ROHM to present awards to employees who have contributed positively to the company based on our corporate goals and philosophy.
The awards are presented for employees' annual contribution to developing new technologies and new products, as well as for their contribution to local and regional communities and our society in general. The awards help to improve the motivation of employees. Employees from group companies are also awarded the same prizes, and this has been a major event for the entire ROHM Group of companies.
[ Number of Awards Received ]
Amount of Commendation
(Million Yen)
FY2018
FY2019
FY2020
FY2021
FY2022
Gold Prize
3-10
6
6
10
10
8
Silver Prize
1.5
41
26
17
17
21
Bronze Prize
0.5
71
63
58
60
55
Effort Award
0.2
57
56
59
-
-
Total
-
175
151
144
87
84
Effort awards will be discontinued in FY2021.
5. Approach to Harassment Prevention
As part of initiatives to create workplaces where employees can work energetically in good health, harassment prevention training by the general counsel is implemented toward divisional heads, including board members.
[Training Content]
Education while utilizing changes in social demands and specific cases to prevent sexual harassment, power harassment, and maternity harassment.
[Training Achievements]
FY2019
FY2020
FY2021
FY2022
Participants
(number)
35
27
34
422
Attendance Rate
100%
100%
100%
100%
Similar harassment prevention training, which will be continued, is also implemented as part of the training provided when employees are promoted to a new position.
6. Specialist Position System
In order to develop products that are chosen by customers in the global market, it is necessary to enhance the expertise of everyone's individuality and the capabilities of our engineers.
To enable the highly specialized human resources that support ROHM's sustainable growth to fully demonstrate their capabilities, we have drastically revised our career system for engineers and established the Specialist Position System in FY2019. This system recognizes employees who contribute to the company with their highly specialized skills as "specialists" regardless of whether they have subordinates or not, and clarifies their career paths as leading experts in their fields.
Goals of the Specialist System
1. Indication of an image of growth for specialized personnel and planned development of highly specialized personnel when requiring each employee to improve and exhibit specialized skills that could become a source of competitiveness in ROHM's management and business strategy.
2. Expanding opportunities to actively participate and contributing to the personal development of employees whose strength is contributing to the company through advanced specialization.
3. Quickly recognizing the path suitable for one's aptitude, and increasing motivation for conscious and proactive self-improvement of each individual.
[Number of Specialist Appointments (Cumulative)]
In addition, the titles of Fellow and Senior Fellow are given to highly specialized human resources at the top level of specialist positions. The purpose of this program is to nurture human resources who contribute to the company with their expertise and technical capabilities, in addition to those who are responsible for management, and to encourage the relevant employees to maximize their performance for the sustainable growth of ROHM. We plan to appoint about 10 fellows over the next five years, with three having been appointed as of March 2022. Senior Fellows will be treated as general managers and executive officers, and a system has been established to enable them to grow as highly motivated, highly specialized human resources.
Specialist positions not only require a high level of contribution as highly specialized human resources, but also have the important duties of fostering future generations and passing on expertise and technology. Through this system, ROHM aims to motivate and develop highly specialized personnel to further improve their expertise, accelerate technological development that supports ROHM's competitiveness, and thereby achieve further growth and development of the company.
Employees from certain grades apply for specialist positions on their own or on the recommendation of others, and if they pass the selection process, they are promoted to the position of chief technical officer or other positions. Among them, employees who meet the selection criteria are appointed.
As of FY2022, a cumulative total of 84 have been appointed.
Specialist positions are term positions for 4-5 years.
[ Specialist Employee Testimonials ]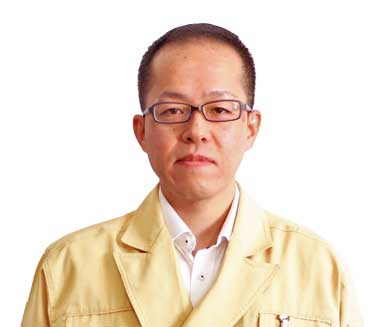 I am in charge of the development of in-house production of testers (measuring instruments) for final assurance of product characteristics, such as transistors, diodes, MOSFETs, IGBTs, and SiC modules, and work daily on new product support and improvement activities in cooperation with the business units and factories. I was involved in the development of the first in-house tester for AC characteristics (dynamic characteristics), which requires high voltage, high current, and high speed, and have experience in launching testers for various power devices. Although I am always next to danger because of the large amount of power handled, I am constantly improving my skills and devoting myself to the evolution of power devices.
Although it requires a wide range of knowledge (device characteristics, equipment, substrates, hardware, software, etc.), and there is pressure to prevent defective products from being released into the world, it is a very rewarding job. I would like to contribute to the field of measurement, including training young engineers, in order to improve the status of engineers in the field of measurement.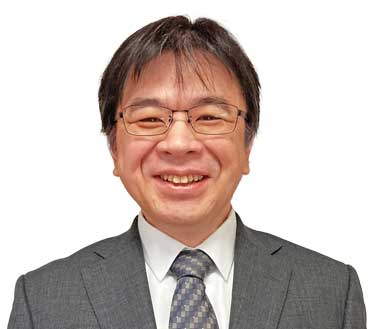 I am in charge of circuit design of isolated AD converters for current detection when driving motors for industrial machinery. As an analog engineer, I design communication circuits and ADC circuits for isolation by coil. I have developed and commercialized circuit design and drive algorithm development for touch panel ICs by utilizing small-signal analog technology using ADCs, which is my area of expertise. I have also applied for numerous patents. In my current work, I am working hard to realize the launch of isolated ADC by utilizing it in more core ADC design, etc.
As a specialist, I would like to contribute to the development of competitive products by widely deploying ROHM's circuit technology and know-how, and by giving shape to the company's collective design capabilities as well as individual strengths.
7. Job Posting System
In order to provide employees with the opportunity to transfer by raising their hands on their own, we established the Job Posting System in FY2022.
This system is commonly referred to as the internal recruitment system. Employees apply for positions posted within the company, and if they are matched with a department that has a vacancy, they can be transferred.
Purpose of introducing a job posting system
1. Allow in-house career path choice for oneself.
2. Foster a corporate culture that boldly takes on challenges and continues to innovate.
3. Increase the internal mobility of human capital.
This system was introduced in December 2022, and as of FY2022, 9 employees have started working in the department of their choice. By having each employee proactively and continuously address his or her own career development and having the company support them, we are revitalizing career development and increasing the internal mobility of human resources. Through this system, we will be able to respond quickly to rapid changes in the environment and secure the human resources needed for our focused businesses.
8. Evaluation System
System
System details
Situation
Management by Objectives System
Aiming at both contribution to the organization and personal growth, we introduced a target management system in FY2016. Employees set personal goals that are linked to management and departmental goals, and the degree of achievement is evaluated at the end of the fiscal year. The system is positioned as a mechanism to develop career paths through communication between supervisors and subordinates in the cycle of the evaluation system, from goal setting to evaluation and feedback, in the process of defining and sharing expectations and ideal images, and achieving them.
Average feedback completion rate 98-100% (last 3 years: FY2020-2022)
Performance Evaluation
Evaluation is based on performance and results achieved on the job. In order to maintain clear and fair standards, multiple evaluators are involved in determining evaluations.
360° Assessment
Assessments for managers are conducted so that they are constantly exposed to feedback from others and can promote self-management and self-improvement autonomously. In addition, from FY2022, group coaching will be implemented as a post-assessment measure to support personal and organizational growth.
Assessed participants: 700 (FY2022)
Group coaching participants: 27 (FY2022)
9. Long-Term Incentives
Introduced as a mechanism to increase appropriate incentives for executive officers, who are responsible for the management of ROHM Group, and to promote further value sharing with shareholders in order to achieve sustainable growth of ROHM Group and to enhance corporate value over the medium to long term.
10. Expansion of Employee Benefit Package Services
As working styles change dramatically and lifestyles and preferences continue to diversify, we are introducing a new benefit package service in FY2022 that can be used without being affected by circumstances or location and can meet a variety of needs. We are planning to expand and enhance the support services, focusing on providing employees with opportunities for growth, a comfortable work environment, and health support for their families, in order to create an environment in which employees and the company can grow further.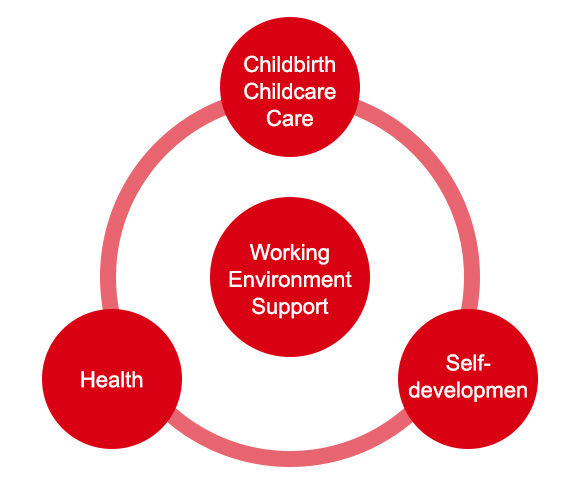 Improve Employee Engagement Scores
ROHM has set a medium- to long-term management goal of becoming a global major by FY2030. To achieve this goal, it is important for ROHM Group to manage the company as a whole, and therefore, we have set "strengthening employee engagement" as one of ROHM Group's sustainability priority issues.
In order to achieve our medium- and long-term goals, it is necessary to understand the gap between the ideal state of the organization and the current situation and issues, and to take effective measures to improve employee engagement, based on the standards of a company with global operations. To this end, ROHM has introduced an engagement survey, setting companies with global operations as benchmarks. This engagement survey consists of a total of 71 questions in 14 categories, including "challenge" and "communication", with a 5-point scale for each question.
[ Conduct Engagement Surveys ]
< Question Category >
Question category
1. Challenge
8. Business Management
2. Communication・Collaboration
9. Immediate Supervisor
3. Sustainable Engagement
10. Diversity & Inclusion
4. Management Philosophy, Goals
11. Ethics・Integrity
5. ESG
12. Talent Management
6. Leadership
13. Evaluation
7. Customer-orientation
14. Well-being
Rohm Group manages engagement scores through the Willis Towers Watson (WTW) Employee Engagement Survey.
< Selections for Each Question >
| Options | 1 | 2 | 3 | 4 | 5 |
| --- | --- | --- | --- | --- | --- |
| Valuation Basis | Agree | Rather Agree | Neither Agree nor Disagree | Rather Disagree | Disagree |
< FY2021 Engagement Response Results (ROHM) >
| Fiscal Year | Number of Subjects | Number of Respondents | Response Rate | Score |
| --- | --- | --- | --- | --- |
| FY2021 | 3,625 | 3,606 | 99.0% | 76.0% |
< FY2022 Engagement Response Results (Worldwide Group Companies (excluding ROHM)) >
| Fiscal Year | Number of Subjects | Number of Respondents | Response Rate | Score |
| --- | --- | --- | --- | --- |
| FY2022 | 19,761 | 17,743 | 90.0% | 91.0% |
The score represents the percentage of employees who responded favorably to the question regarding "high willingness to contribute toward achieving goals and a strong sense of belonging to the organization.
< Results of Efforts in FY2022 >
In fiscal 2022, the following initiatives were undertaken under the key theme of "fostering a culture of dialogue among employees" to improve engagement.
Bout
Outline,Main Purpose
Actual
President's Roundtable for Managers
The president and managers share their thoughts, the company's direction, and management issues across divisions and hierarchical boundaries so that managers can maximize their work performance with a stronger awareness of their role as leaders.
22 times
Dialogue workshop For managers
Understand what "dialogue" is all about and change "dialogue" in the workplace to improve relationships with subordinates and foster an "organizational culture of dialogue.
Director 3 times
General Manager 7 times
Manager 19 times
(29 times in total)
WEB Café
Creating opportunities for young employees to interact with each other and for communication between management and young employees.

・Newcomer exchange meetings for technical newcomers 3 times
・Reading sessions 8 times
・New technology and new product presentations 5 times
・For mid-career employees 6 times
(22 times in total)
< For the Future >
ROHM has conducted an employee satisfaction survey until fiscal 2017* to gather employee feedback and consider and implement measures to improve benefits and the workplace. We have been working on the following themes. In order to achieve further growth in the future, it is necessary not only to improve individual employee satisfaction, which we have been working on, but also to have all employees share the corporate philosophy, vision, and goals of the organization and move forward on the same vector as "ONE ROHM" as one.
Past Employee Satisfaction Survey Results
| | Number of subjects | Number of Respondents | Response Rate |
| --- | --- | --- | --- |
| FY2013 | 3,213 | 3,115 | 96.9% |
| FY2015 | 3,340 | 3,220 | 96.4% |
| FY2017 | 3,390 | 3,112 | 91.8% |
Based on the above-mentioned idea, ROHM aims to increase the number of employees who understand and sympathize with the company's vision, and who voluntarily demonstrate their individual abilities toward achieving it. The survey method has been changed from the conventional employee satisfaction survey, which simply measures whether employees are satisfied, to an engagement survey that measures employees' understanding of, empathy for, and willingness to take action toward the company's vision and direction.
To further improve engagement, in FY2022 we will plan and implement measures such as holding "Dialogue Workshops" for managers, and the "Organizational Culture Committee" will hold "Web Café," a place for young employees to interact with each other and a place for "dialogue" between management and young employees.
< Responsible Person's Comment >
In the Mid-term Management Plan announced in 2021, we decided to conduct an Engagement Survey for the entire ROHM Group and to set the score as one of the non-financial targets. The engagement survey was conducted at the ROHM head office in FY2021, and at domestic and overseas group companies in FY2022.
In the survey conducted among domestic and overseas group companies, 32 group companies participated, and 90% of employees responded, meeting the target score of "above the industry average." While the overall results were satisfactory, individual companies revealed their own issues.
Based on the results of the survey, each company will consider action plans and implement initiatives for future improvement, which will lead to higher engagement.
Since FY2021, as one of our efforts to improve engagement, we have been holding "round-table discussions" with the President to foster a culture of "dialogue". In the previous fiscal year, meetings for section managers were held a total of 27 times from November 2022 to June 2023, with 205 participants. In addition, as a new initiative to deepen understanding of dialogue and promote its practice in the workplace, dialogue workshops for managers were held a total of 29 times, with 344 participants. We will continue to support efforts to foster a culture of dialogue directly with management and in each workplace to improve employee engagement and foster a corporate culture that will enable sustainable growth.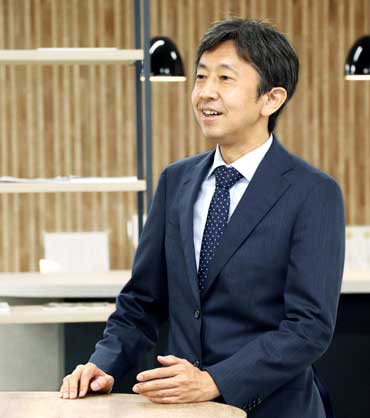 New_company jquery_v3.6.0.js