Powering-up with ROHM at PCIM 2023
Thank you for joining us at PCIM 2023 in Nuremberg! It was an incredible event where the power industry came together to explore the latest advancements and sustainable technologies. We are thrilled to share our highlights from the exhibition and showcase how ROHM's products are driving innovation in various sectors, including e-mobility.
At booth 310 in hall 9, we had the opportunity to engage with industry professionals, enthusiasts, and experts like you. Our team was excited to demonstrate how our high-performance solutions are contributing to a greener and more efficient future. From power management ICs to SiC power devices, we showcased a wide range of products designed to meet the evolving needs of the power industry.
We look forward to meeting you again at PCIM 2024, where we will continue to push the boundaries of innovation and drive sustainable solutions for the power industry. While we gear up for future events, we invite you to dive into our captivating SHOWREEL VIDEO and explore additional content that will keep you informed and inspired. Stay tuned and power up with ROHM!
Half Bridge Evaluation Board: HB2637L-EVK-301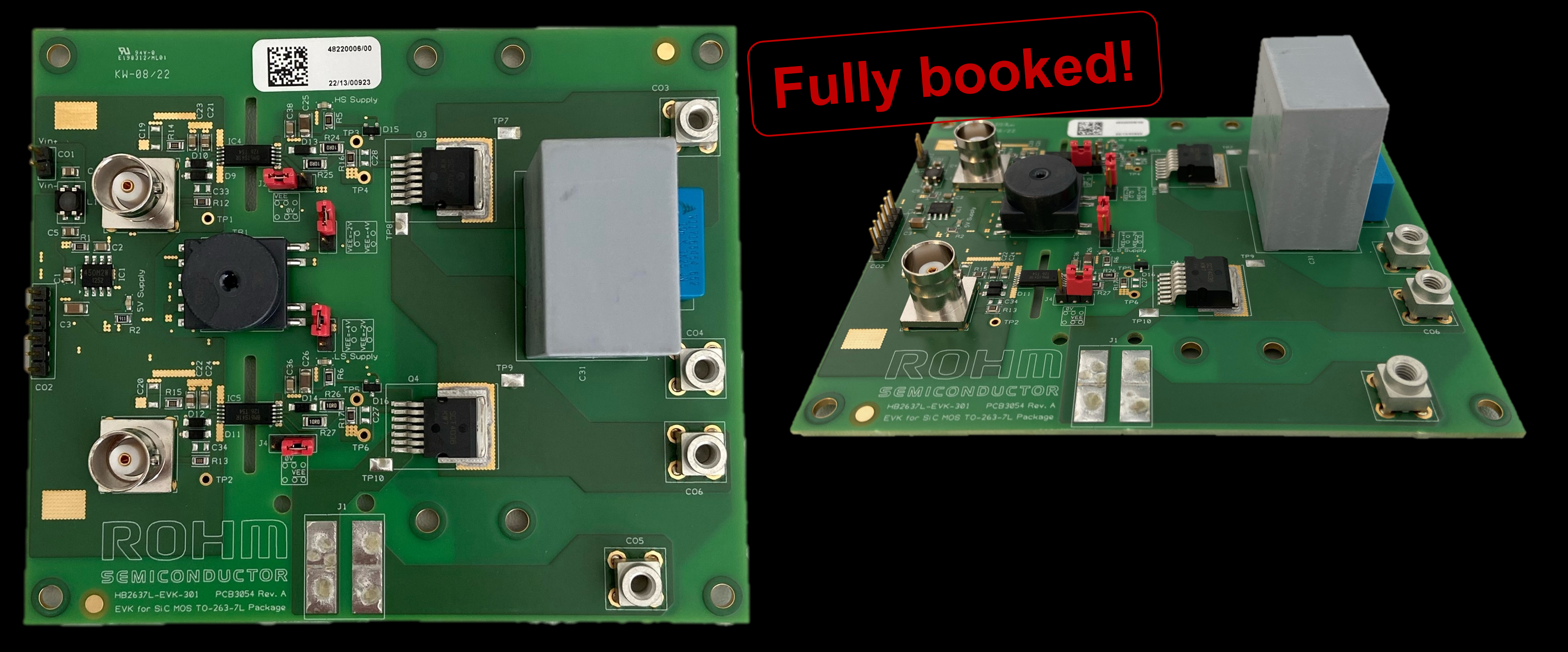 We want to express our sincerest gratitude for your participation in our recent campaign. Your support and enthusiasm have been incredible! We are excited to announce that we have selected 10 lucky winners. Although you may not have won this time, don't worry! With a little bit of luck, you could be our next winner in future campaigns. We have more exciting opportunities planned just for you. Stay tuned and keep an eye out for our upcoming campaigns.
PCIM forum & conference presentations
Throughout the event, we also had the privilege of hosting conferences and presentations that delved into cutting-edge trends and technologies. These sessions allowed us to share insights, exchange knowledge, and foster meaningful discussions with attendees. We hope that the valuable information shared during these events will continue to inspire and drive advancements in the field of power electronics.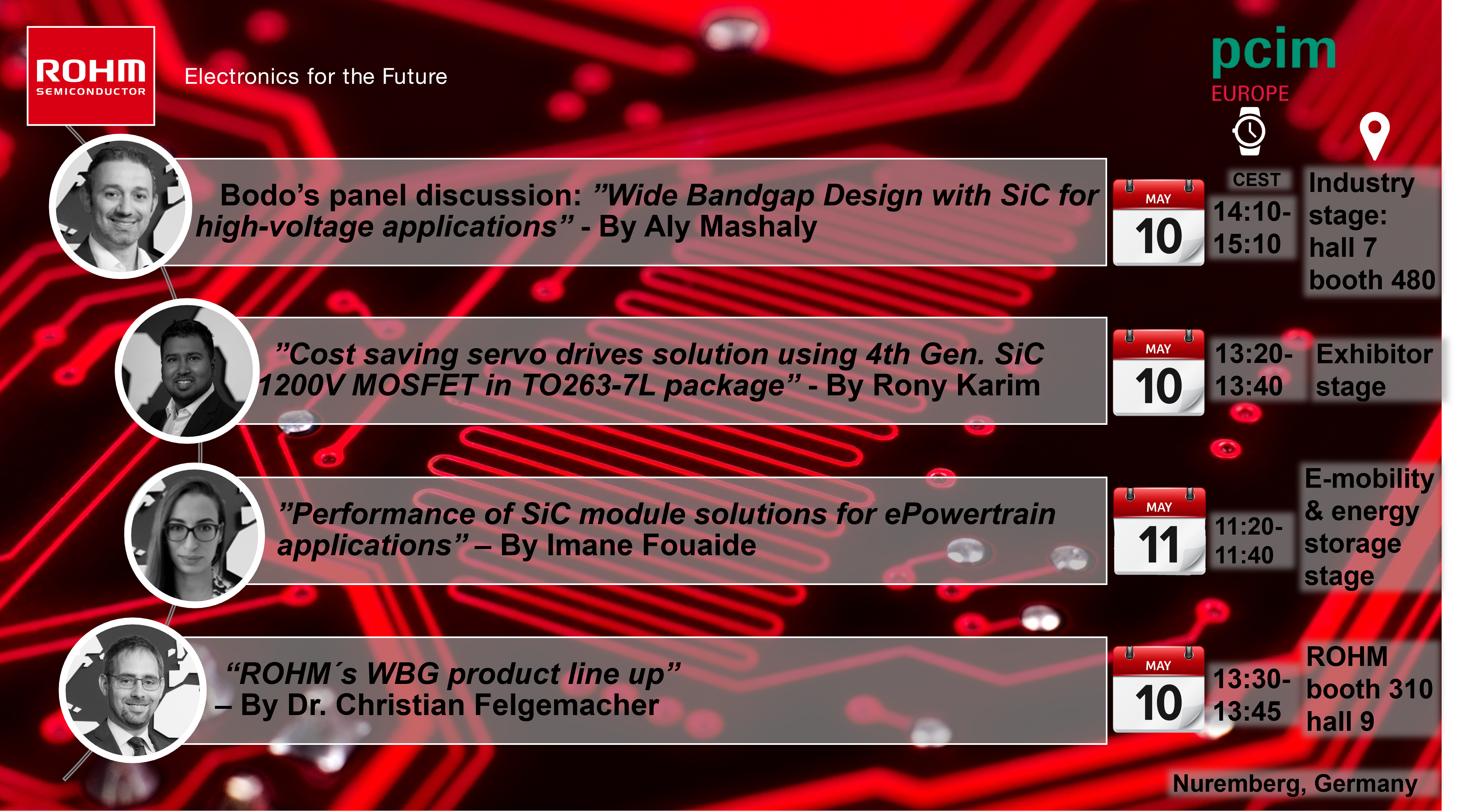 Poster sessions at PCIM Europe conference: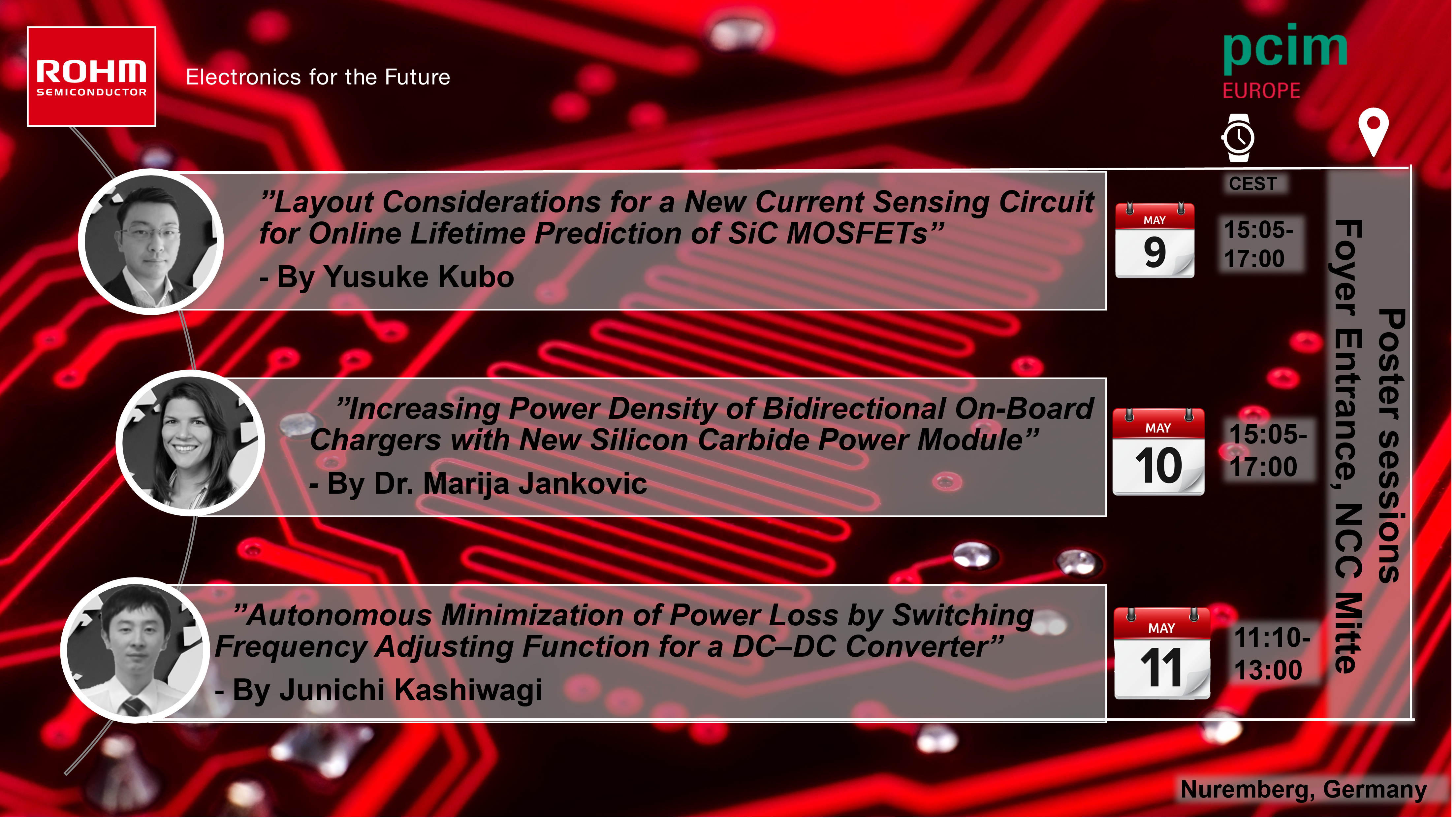 Highlight products
On top, ROHM will exhibit enhancements to its IGBT and GaN product portfolio at the PCIM 2023 fair.
Meet us
ROHM at PCIM Europe 2023: booth 310, hall 9, Messe Nuremberg, Germany.