Foundry
The ROHM Group offers 3 foundry services, for thin-film piezo MEMS (ROHM), wafers (LAPIS Semiconductor), and WL-CSP (LAPIS Semiconductor), that allow customers to achieve their designs and innovations. Proven mass production results and superior quality cultivated over many years give ROHM the flexibility to meet customer needs and provide products that add new value.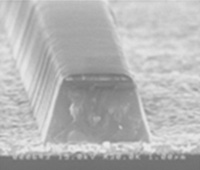 Advanced manufacturing expertise backed by ROHM's cutting-edge thin-film piezo and MEMS process technologies gives customers the tools to achieve compact, energy--saving, high-performance MEMS products.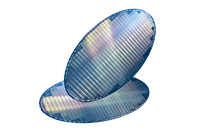 A variety of foundry services are being developed to meet customer needs, from standard processes to process transfer.
Characteristic processes contribute to greater IC power savings and performance.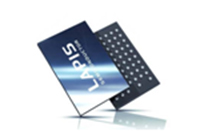 Wafer-level chip scale packages (WL-CSP) are ideal for reducing the size and weight of mobile devices, while Cu rewiring and surface treatment technologies (Cu/Ni/Au/SnAg plating) contribute to the multifunctionality and performance of ICs.