Solving issues by combining power
and analog technologies
Providing valuable solutions by leveraging the synergistic effects of power and analog technologies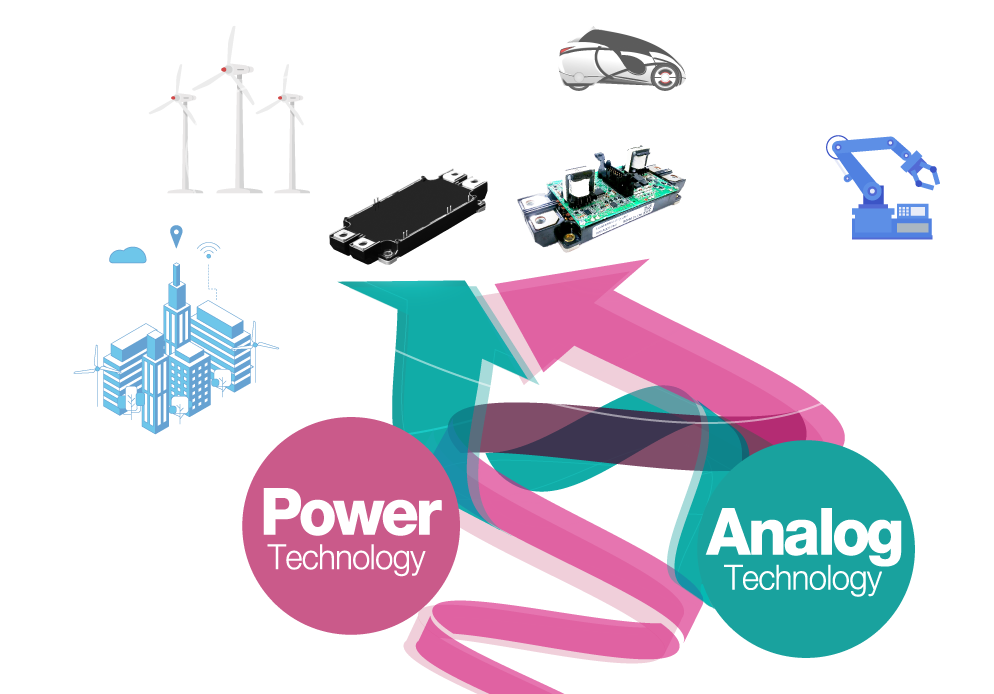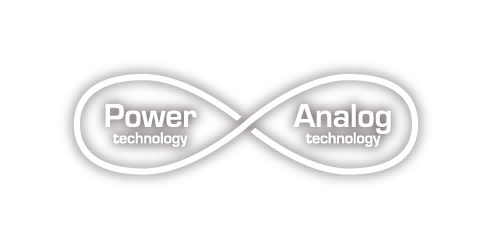 Advanced power and analog technologies ideal for equipment and facility developers in a wide range of fields
Equipment and facilities used in a variety of fields, including the automotive and industrial equipment sectors, are becoming both smarter and electrified. To ensure safe operation of these applications while achieving further reductions in power consumption and size, semiconductor products incorporating advanced power and analog technologies are commonly used. At the same time, as systems become more complex the development load for both hardware and software tends to increase, requiring solutions that not only improve performance at the system level using semiconductor products, but also enhance design efficiency and facilitate market launch.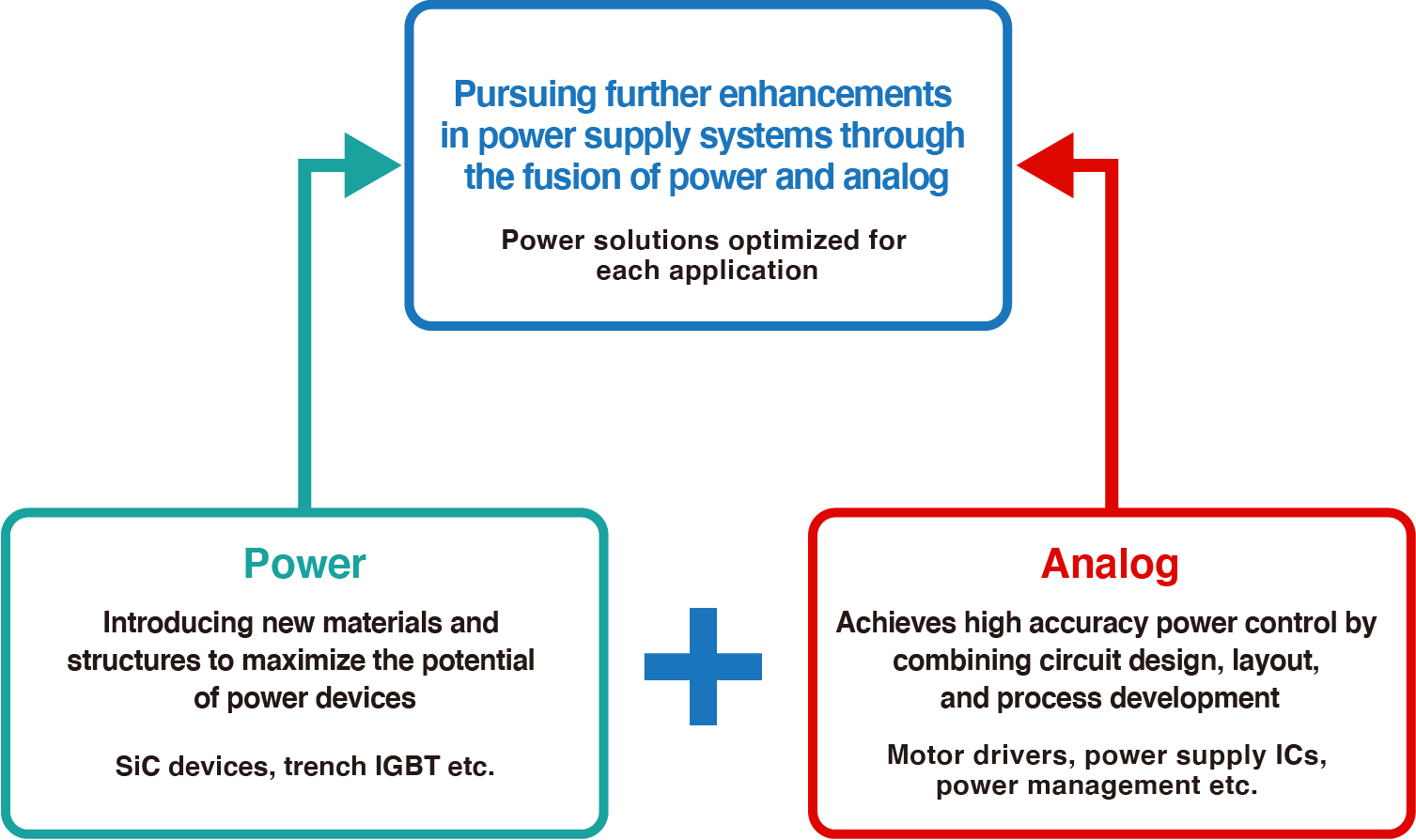 Maximizing power device performance while promoting the development of advanced applications
The performance of power devices and analog ICs can be further improved by matching characteristics and specifications at system level. For example, although SiC devices provide higher performance than silicon, simply replacing Si devices in existing circuits will not maximize the potential of SiC. ROHM has developed a number of analog ICs (control ICs) that facilitate the operation of various power devices centered on SiC, along with peripheral components such as shunt resistors for current detection, allowing users to optimize system performance. And in addition to Japan, where ROHM is headquartered, we also have established bases around the world that will allow us to quickly design and evaluate power devices at system level. For example, the Power Lab, inaugurated in Dusseldorf, Germany in 2018, aims to improve design efficiency among manufacturing leaders in the automotive and industrial equipment fields.
Pursuing further miniaturization and higher reliability by integrating device technologies
In addition to conventional performance, integrating multiple power devices and analog ICs into a single package delivers higher reliability in a smaller size. ROHM is also actively involved in this type of integration. As an example, two years after we started mass producing SiC MOSFETs and SiC SBDs in 2010, we commercialized the industry's first full SiC power module integrating multiple SiC components. In 2019, we were also the first in the world to mass produce an AC/DC converter IC with built-in SiC MOSFET that incorporates an SiC MOSFET and analog control IC into a single package. This not only maximizes the performance of the SiC MOSFET and saves power compared to conventional solutions comprised of silicon devices and control IC, but also reduces component count from the 12 + heat sink to just a single package. At the same time, reliability is improved as there is no need to make adjustments for each component.

Supporting timely market launch by providing simulation tools, models, and design data
Improving design efficiency while reducing development time are the major challenges in the development of products that need to be quickly brought to market. For the design of electronic circuit boards in order to mount semiconductors, it is extremely important to utilize simulation tools and models that can reduce the time and effort involved in component selection. Also, problems need to be identified before actual device verification in order to reduce development load.
ROHM provides a range of solutions contributing to solving issues for a variety of user development flows, such as SPICE models that faithfully reproduce the electrical characteristics of products through simulation along with thermal design support for validating heat generation phenomena and dissipation results using fluid analysis. In 2020, ROHM released its ROHM Solution Simulator that enables system-level evaluation of power device and analog IC operation, providing an industry-leading tool for batch verification of both SiC devices and analog ICs that drive them (free of charge). ROHM also offers free-to-use 'Reference Designs' comprised of system-level design data utilizing multiple ROHM components to support timely market launch.