Back
Contributing to Society and the Local Communities
12/19/2019
An illumination of "light" and "sound"
It's been 65 years since ROHM was founded in Kyoto in 1954 as Toyo Electric Manufacturing Co., Ltd. In 1971, ROHM was the first Japanese company to establish a base in Silicon Valley, and continues to lead the industry as a global supplier headquartered in Japan with offices all over the world including Asia and Europe.
ROHM strives to be a company preferred by both customers and stakeholders worldwide by working to further improve our corporate quality which consists of both product and management quality.
Social contribution activities are just one of these aspects. ROHM values activities that deepen interaction with society and local communities. One example is "ROHM Illumination". Every year from the end of November, ROHM transforms the roads around its headquarters at Saiin Mizosaki-cho, Ukyo-ku, Kyoto into 'paths of light' where street-lined trees are decorated with around 860,000 LEDs.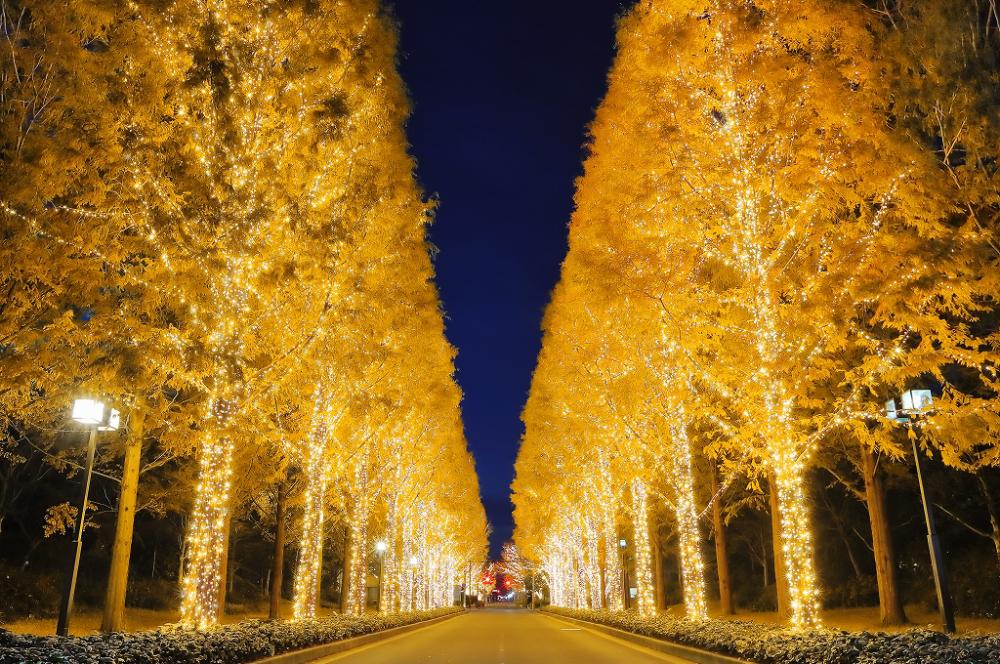 In this article, we will introduce ROHM's approach to society and local communities through initiatives that illuminate.
ROHM's 'Factory in the Forest' features one of the largest lighting displays in Kyoto
ROHM Illumination began in 1995, but its origins date back to the 1980s.
ROHM has been headquartered in the same location since 1961. As the scale of business expanded, so too has the site, but at the same time the number of 'inorganic' factories in the city increased, adversely affecting the local landscape.
So we asked ourselves if there was some way we could contribute to the surrounding area of Kyoto, where we are building factories and where there is very little 'green'.
ROHM has always placed a high value on building trust and connections with the local community. This includes a plan to improve the greenery around our headquarters by planting trees along the roads and working to create a landscape that allows people who pass by to feel the 'season'.
We call this concept 'factory in the forest'. On company grounds all areas of a few meters facing the streets are maintained as part of the sidewalk, where an abundant number of roadside trees such as metasequoia, zelkova, and bayberry are planted. By surrounding the factory and lining the streets with trees, ROHM was able to completely transform the area and provide a green landscape for both residents of the community and passersby to enjoy.
Unfortunately, however, the leaves fall in the winter, leaving only bare trees. Ironically, some within the company thought that the abundance of leafless trees amplifies feelings of loneliness. This provided the impetus and seed for our theme of illumination. Our goal is to light up the roadside trees against the winter night sky for the local residents to enjoy, in stark contrast to the lush green of summer.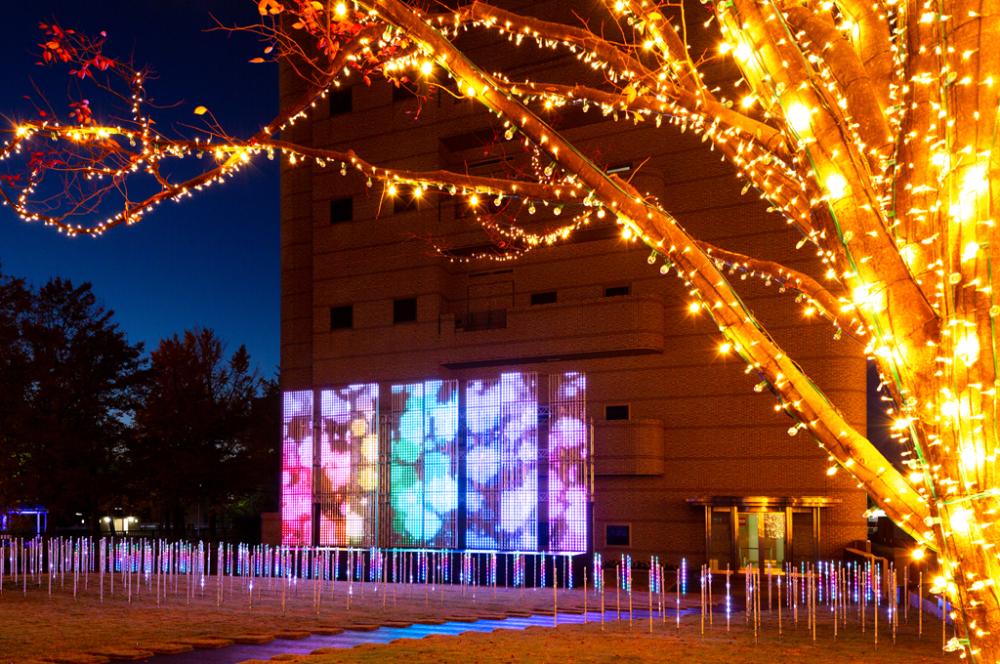 The colorful production utilizes ROHM's original LED technology. Customized in-house LEDs are used for the majority of the 860,000 lights, demonstrating our commitment to manufacturing with an emphasis on energy savings and quality along with a deep sense of gratitude which we hope to convey at each lighting. This year marks the 21st year of putting on the Illumination project, designed to brighten the winter nights and warm the hearts of the people of Kyoto. And the popularity of this long-held display continues to increase, as evidenced by the over 13,000 photos posted on Instagram with the hashtag #ロームイルミネーション [#ROHMIllumination]. As such it is quickly becoming a winter tradition to be enjoyed by all.
Contributing to business and cultural development
On Saturdays, Sundays, and holidays during ROHM Illumination, another event called 'Kansai's Largest' is held. This refers to the series of "University A Cappella Concerts" performed by the Kansai Student A Cappella Circle.
ROHM actually has a long history of supporting music culture, beginning with 'A History of Music in Pictures', published in 1965 - shortly after ROHM was founded. This introductory book on classical music was well received, as it was published in an era where there were only 2 music magazines available at the time. And in 1991 the Rohm Music Foundation was established to both provide scholarships to students wanting to be musicians as well as nurture talented young musicians, such as by sponsoring the Kyoto International Music Students Festival that attracts music students from all over the world. In addition, ROHM Theatre Kyoto was opened in 2016 to much fanfare, and has since hosted many world-class performances – including concerts by "Rohm Music Friends" , who were connected to ROHM and the Rohm Music Foundation through the musician support activities.
This deep connection to music is why ROHM holds a cappella concerts. They provide student performers the opportunity to showcase their talents on a wondrous stage decorated with brilliant lights. So it's no surprise that the number of applications continues to rise year after year. In 2019, a total of 39 teams from 10 universities participated. Visitors are treated to lighting shows on the lawn plaza that change with the tune while enjoying the melodious voices of the students, providing an unforgettable experience.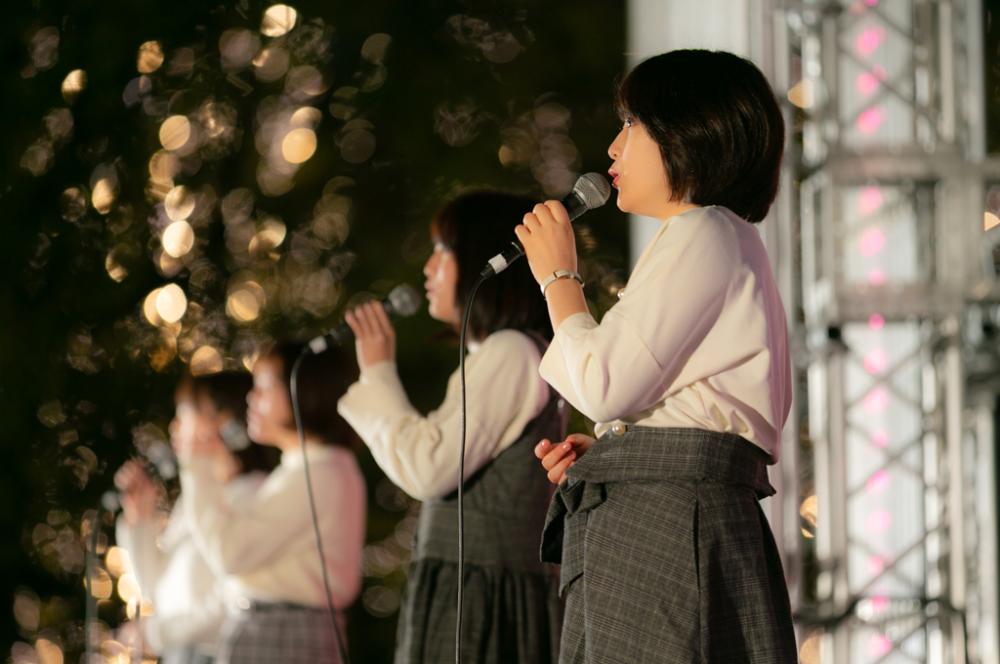 ——Contributing to the people and community while spurring company growth
This time we have touched on only a few of ROHM's social contribution activities. The ROHM Group will continue to contribute to the advancement and progress of society on a global scale.