Back
ROHM @ PCIM 2018
06/20/2018
This year ROHM started PCIM with a big announcement – the company will increase production capacity for silicon carbide (SiC) and build a new plant in Japan to meet the ever-growing demand for SiC products. The new factory will cover more than 11.000qm2 and help to increase the production output by the factor 16. This investment is a clear commitment to further focus on SiC technology which will play a leading role in the future of mobility.
If you are interested in finding out how SiC and ROHM's technology enables to design smaller, stronger and faster solutions for Automotive and Industrial applications, check out our fair video:
Impressive how Venturi Formula E team and ROHM managed to shrink the inverter size in the car by 43% from season two to season four.
At the same time ROHM announced to collaborate with GaN Systems, the global leader in GaN power semiconductors. The goal of the newly formed cooperation is to jointly develop form-, fit-, and function-compatible products using GaN semiconductor dies in both GaN Systems' GaNPX™ packaging and ROHM's traditional power semiconductor packaging.
Jim Witham, CEO of GaN Systems stated: "By combining our joint expertise and capabilities, we're enabling more businesses to access and experience the benefits of GaN in achieving higher power, more efficient, smaller, and lighter power electronics."
This year 506 exhibitors joined the 40th edition of PCIM which attracted more than 11.000 visitors. Finally Christian André, President of ROHM Europe finally drew a very positive balance:
"Once again PCIM was a successful show for ROHM Semiconductor. We participated in many forums and discussions in the power electronic community, where we made some powerful announcements. We will increase our product portfolio and production capacity with further investments to satisfy the market needs and further grow in the booming market of power semiconductors. Three exciting days of exhibition lie behind us. The number of visitors on the booth was even greater than last year demonstrating the attractiveness of our technology and the products."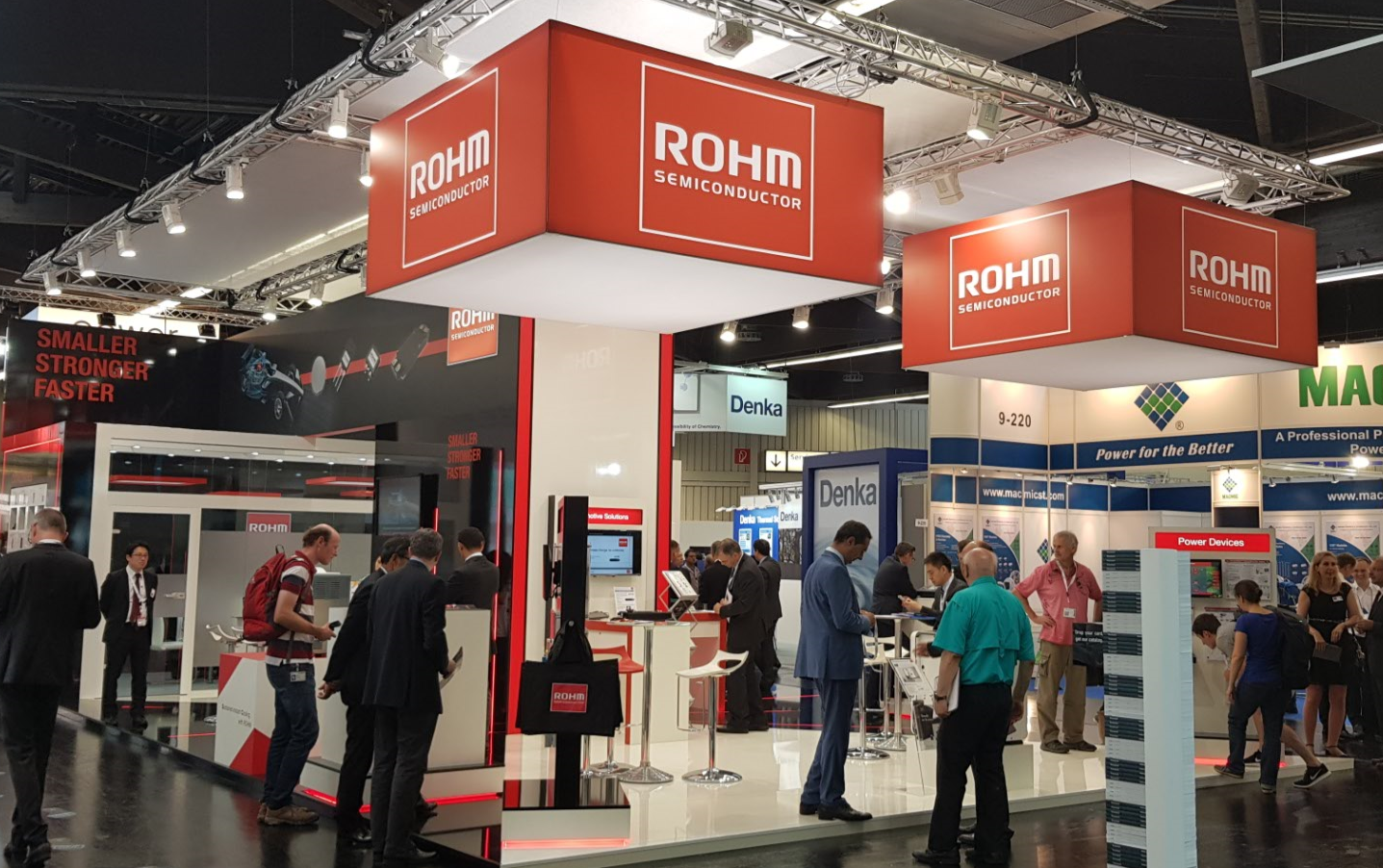 ---