High speed Switching /High Voltage Resistance MOSFET Series

Overview
ROHM expands its widely used lineup of high speed switching, high voltage resistance MOSFETs for PFC

circuits in switching power supplies and main switch

circuits with a variety of package types.
Features
ROHM's newest series utilizes high voltage resistance processes to reduce ON-resistance by

as much as 50% and Qg by 40% over conventional products.

Switching speed improved by 30% (approx.)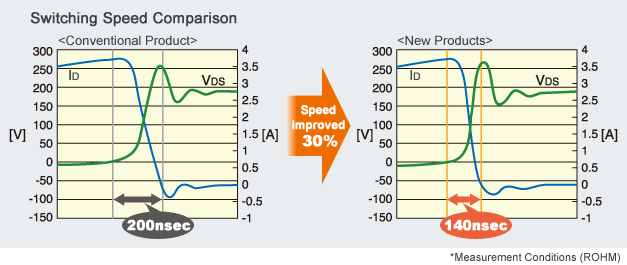 Heat generation is mitigated during switching operation, contributing to smaller designs.
In addition, a high efficiency element is utilized for lower costs.
Application Circuit Example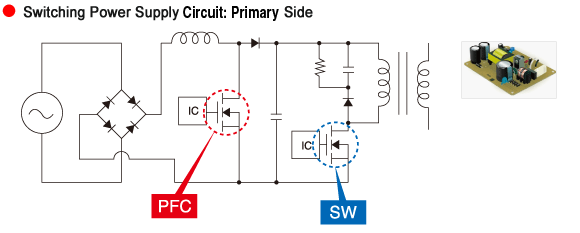 <Advantages>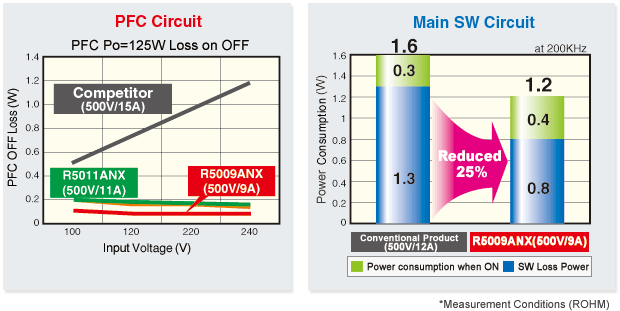 Applications
☆ : Under Development