header - ROHM Sensors

Side navigation - ROHM Sensors
05_sensor_control
Sensor Control
ROHM Group's integrated sensor control technology.
Sensor Hub Low Power MCUs
LAPIS Semiconductor sensor hub MCUs include interfaces for connecting to sensors as well as the main chipset, enabling integrated low-power control of multiple sensors. These MCUs make it possible to separate the continuously operating sensors used in smartphones and wearable devices from the host MCU, reducing host MCU load while prolonging battery life vs conventional solutions. And in order to reduce system power consumption even further, users can select between the ML610790 family, equipped with LAPIS Semiconductor's original U8 core MCU, or the ML630790 family with integrated ARM® Cortex®-M0, based on application requirements.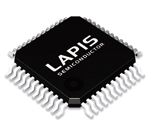 Features
Provides integrated control of multiple sensors mounted in smartphones
Select between 8bit/32bit CPU core to meet application needs
Power consumption in Halt mode reduced to below 0.6μA (ML610790 family)
Operating frequency expanded up to 32MHz (ML630790 family)
Built-in 64kb/128kb Flash ROM supports on-board writing
Applications
Smartphones
Tablets
Sensor Network Modules
The sensor hub MCU controls continuously operating sensors.
This reduces host CPU load, prolonging battery life.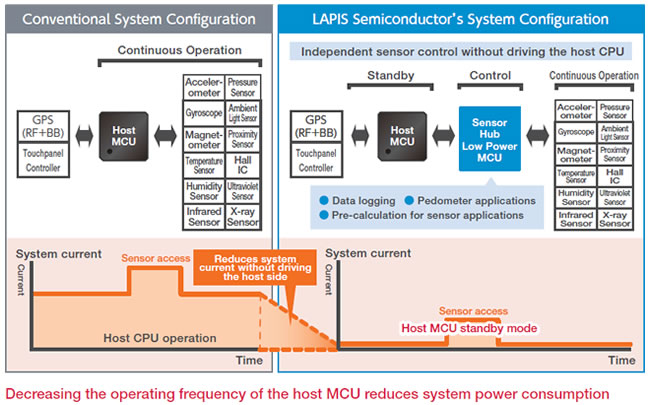 Standard 8bit Low Power MCUs with Built-In U8 Core

[8bit ML610790 Family]

ARM® Cortex®-M0 Based Standard Type 32bit Low power MCU [32bit ML630790 Family]

*ARM® and Cortex® are registered trademarks of ARM