Evaluation Kits
The ROHM Group offers evaluation kits and tools that support application and software development.
ROHM Sensor Evaluation Kits
ROHM sensor evaluation kits integrate a variety of ROHM Group sensors. The included sensor expansion boards are compatible with Arduino Uno. Support materials such as manuals and app notes, along with development software, can be downloaded from a dedicated website to facilitate development of modules using sensors and wireless ICs.
Features
Broad sensor lineup
Sensor expansion board compatible with Arduino Uno and Lazurite
Supporting materials, including documents and development software, are available online
Applications
Sensor Evaluation and Initial Set Development
Internet of Things (IoT)
Electronic Circuits and Training Materials
Application Example Using an Arduino Uno Board

Sensor Evaluation Application

Arduino is a registered trademark of Arduino LCC and Arduino SRL.
Broad range of sensor kits
ROHM Sensor Medal
ROHM's sensor medal is a wearable device that utilizes proprietary human sensing technology. Multiple sensors instantaneously sense the wearer's movement, activities, and location, and can communicate with information terminals.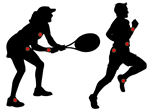 Features
Ideal for initial development using multiple sensors
Provides distinctive sensor applications
Low power consumption
Applications
Wearable Devices
High-performance Smart Watches
Machine Health Monitoring Devices
Supports Multiple Applications on a Compact Board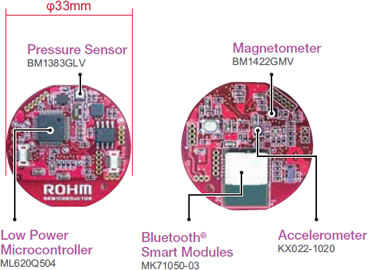 Low Power Consumption Platform

Functions