ROHM's Multi-Sensor Platform Solutions
ROHM provides a Sensor Platform Kit and new Sensor Shield that allow users to easily evaluate ROHM sensors and develop sensor-based applications.
The Sensor Platform Kit was originally created as a way to promote ROHM's sensor products. The baseboard + breakout board configuration makes it possible to quickly evaluate sensor data on the go as well as add individual sensors by simply wiring the necessary sensor breakout boards to the user's end design.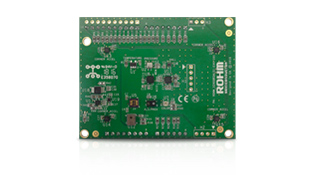 Developed based on feedback received from the Sensor Platform Kit, the Sensor Shield integrates multiple sensors on a compact Arduino-compatible board that enables easy connection to any evaluation kit with a shield interface header.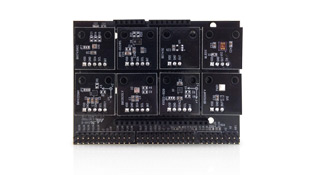 ROHM's new Sensor Evaluation Kit is an Arduino Uno and mbed compatible shield that allows connection of up to 8 different sensor boards, making it ideal for initial set development, prototyping, or as a tool for learning about sensors. The versatile design makes it easy to mix and match different sensors based on application requirements.
ROHM-SENSEKIT1-EVK-101/
SENSEKIT2-EVK-101
SENSORSHLD1-EVK-101
SensorShield-EVK-001
6 Sensors
10 Sensors
8 Sensors
Breakout Boards Available
No Breakout Boards
Breakout Boards Available
Base Board Included
Arduino Shield Interface
Arduino Shield Interface
$60
$94
$120
Sensors List