ROHM's New Facility Increases Its LSI Post Processing Production Capability by 40%
The 15 billion yen investment is expected to meet future demands in the automotive and industrial markets
In response to the increasing demand for expanding the post processing production capability of LSIs, ROHM has plans to build a new facility at ROHM Integrated Systems (Thailand) Co., Ltd. (RIST). The project is currently in the design phase, with construction scheduled to begin in December 2014 and completed by December 2015.
The ROHM Group has been working to strengthen production capability by updating its cutting-edge, high efficiency manufacturing equipment and increasing the total floor space at RIST by investing 15 billion yen to build a new 28,800m2 manufacturing facility to meet future growth. This effort is expected to increase LSI post-processing production capacity by 1.4x. The new facility will produce analog power devices, including motor driver and power management ICs, for the automotive and industrial markets.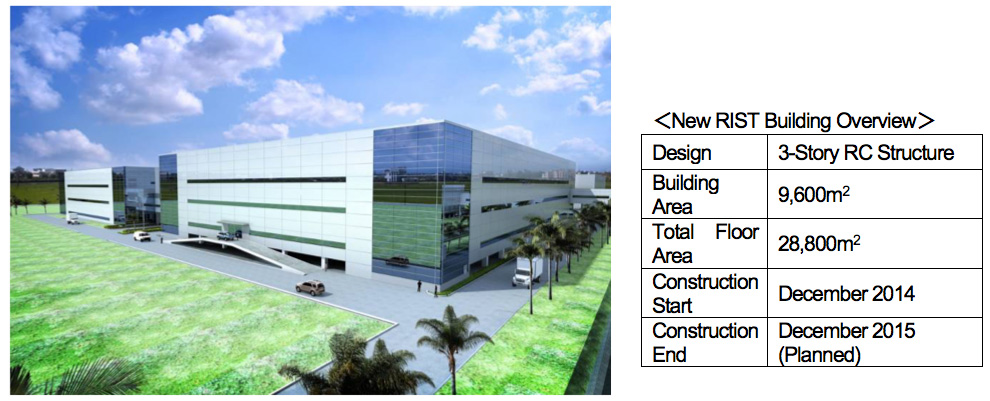 In addition, the new building will take advantage of the ROHM Group's comprehensive Business Continuity Management (BCM) system by implementing such measures as introducing LED lighting and high efficiency AC equipment along with raising the 1st floor by 3m to guard against flooding.
The ROHM Group is also taking steps to ensure stable product supply to customers worldwide – even during a disaster or unforeseen event – for example by continuing to further enhance production capacity to meet market needs, establishing a multi-site production system, optimizing inventory management (i.e. maintaining safety stock), and making production equipment and processes more disaster-proof.