Design Support for Digital DC-DC Controllers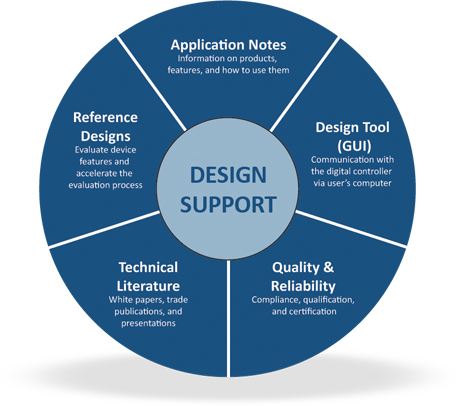 Design Support

We offer a number of technical documents and tools to help understand and use Powervation Digital Power products. Additional material may be available. Please contact us at sales@rohmsemi.com for inquires.
powervation_designsupport_vertical_menu
powervation_page_bottom
Hardware
System on Chip platform using DSP, RISC,
NVM, and RAM to enable advanced
power management solutions.


Firmware
Configuration & flexibility. Streamline
inventory management. Tunable
for needs of application.


PowerSMART™
Intuitive design tool makes digital
power design easy and enables
rapid prototyping & design.