csr-social-environment
Home

>
Environment& Community Contribution

ROHM products and initiatives that bring joy and festivity to locals and visitors alike
For one month between November and December 2016, illuminations were lit at the ROHM headquarters and trees decorated with about 800,000 lights lit up Kyoto's night sky.
At the LED Square Vision, an illumination show was held, and on holidays as part of a specialprogram, events such as an a cappella concert by university students, performance shows and a hands-on reindeer music band concert were held.
ROHM works together with the local community to reduce greenhouse gases by using green power generated using natural energy sources to ensure environmental friendliness and by taking advantage of Kyo-Ver, Kyoto's very own CO2 emissions trading program.
Illumination around ROHM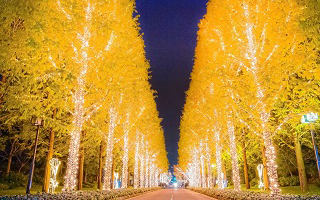 Holiday event "a capella concert by university students"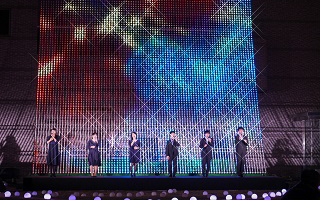 Holiday event "performance shows"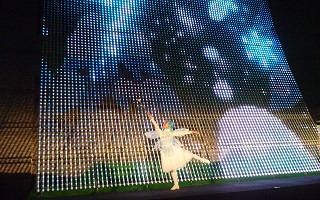 Holiday event "a reindeer music band concert"
Workshops on disaster prevention and mitigation*for local residents
Disaster prevention and mitigation workshop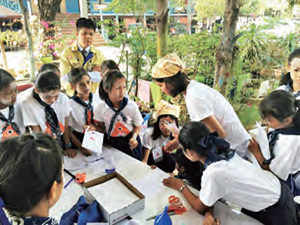 In the wake of the massive flooding that occurred in Thailand in 2011 comes an increasing need for disaster prevention and mitigation knowledge.
The need for disaster prevention and mitigation knowledge has been increasing in Thailand since the massive flooding there in 2011. In 2015, ROHM orchestrated a series of workshops to teach about 200 local elementary school students how to have fun making life jackets out of empty plastic bottles, whistles from straws, and emergency bags.
*Disaster mitigation refers to initiatives designed to anticipate and minimize damage from disasters.
ROHM Bulletin board "CSR Hiroba"
CSR Notice Board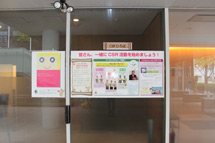 The Environmental Working Group of the CSR Promotion Committee has set up a bulletin board called "CSR Hiroba" at ROHM's Head Office in order to help employees feel closer to CSR and encourage their participation in various activities. We provide opportunities to communicate with employees in the future by posting information on employees who are playing active roles at affiliated companies in and outside of Japan, recruitment information for CSR activities, etc.
Contribution for communities environment
Tree planting activities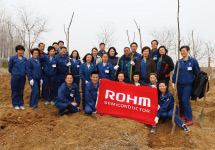 Tree planting with local companies and organizations
Employees from the production company in Dalian, China joined other local businesses and organizations to plant trees. More than 200 volunteers participated in planting more than 300 trees. This event gave each participant the opportunity to consider measures to prevent global warming and preserve the environment.
Stakeholder Voice

From an overseas production company
Activities to raise awareness about dengue fever in the region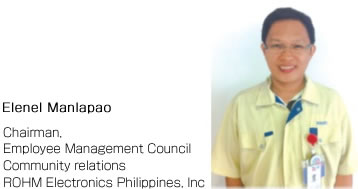 In the Philippines, dengue fever has become a significant problem in the region, especially among 1- to 12-year-olds. In response, the production company in the Philippines collaborated with the Department of Health to hold educational activities directed at preventing dengue fever and helping to provide a full understanding of the importance of a clean environment. In the future we hope to continue contributing to local communities.