csr-labormanagement
Home

>
Labor-management relations/Benefits
The ROHM Group pursues business activities while working to deepen mutual understanding through regular discussions with labor unions and employee representatives regarding employee working conditions, benefits, and other topics based on the laws and regulations of each country.
For motivated working place
ROHM Festa 2016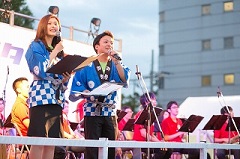 Parents and Children Event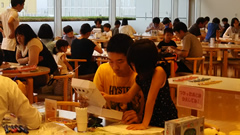 Website for Employees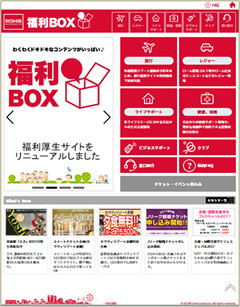 ROHM is pushing to expand various benefits, with the aim of creating a working environment that emphasizes a work-life balance and allows all employees to work with peace of mind.
For example, ROHM held "ROHM festa" in 2015 and 2016 together with employee labor union. Employees, their families and OB enjoyed quiz game and foods/drinks at stands.
Another example, ROHM holds a "summer event for employees and their children" in which its employees and their families can participate at the Head Office and Yokohama Office every year. ROHM sets different themes every year and provides hands-on learning opportunities, craft kits, etc. so that the children can get ideas for open study programs offered at school. More than 500 employees and their families came and had a fun time. So that group employees can spend private time in fulfilling ways, ROHM is also increasing its corporate affiliation with various outside facilities. In 2017, ROHM renewed an employee-only website that gathers information regarding various employee benefit programs. This enables all employees to access the employee benefit program menus from home or elsewhere.
Presidential Award / Improvement Proposal System
ROHM Presidential Award Presentation Ceremony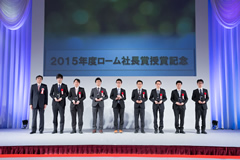 A ROHM Presidential Award ceremony is held every year at ROHM to present awards to employees who have contributed positively to the company based on our corporate goals and philosophy.
The awards are presented for employees' annual contribution to developing new technologies and new products, as well as for their contribution to local and regional communities and our society in general. The awards help to improve the motivation of employees. Employees from group companies are also awarded the same prizes, and this has been a major event for the entire ROHM Group of companies.
Active dialogue between the president and employees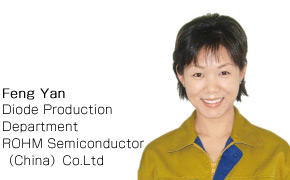 Once a month, since 2009, the production company in Tianjin, China creates an opportunity for dialogue between employee representatives and the president.
During these dialogues the president listens directly to employees as they talk about various issues they find in the workplace and discuss ideas to come up with solutions.
This initiative promotes mutual understanding between labor and management and leads to increased motivation among employees.