Back
ROHM App relaunched: Staying connected and offering an enhanced service
08/09/2020
By downloading the recently relaunched ROHM App, users stay up-to-date about our company's product news and benefit from various services – targeted to their individual needs. Nelli Nising, Junior Digital Marketing Manager at ROHM Semiconductor Europe, guides you through the highlights:
​​​​​Why is the ROHM App an important element within ROHM's content marketing mix?
Nelli Nising: Apps are becoming increasingly important for companies since more and more people exclusively use mobile devices such as smartphones or tablets. By downloading the ROHM App on their mobile device, users get access to all relevant information – anywhere and anytime. One of our key priorities is the aspect of usability: It only takes a few clicks to get access to up-to-date information regarding specific products or applications.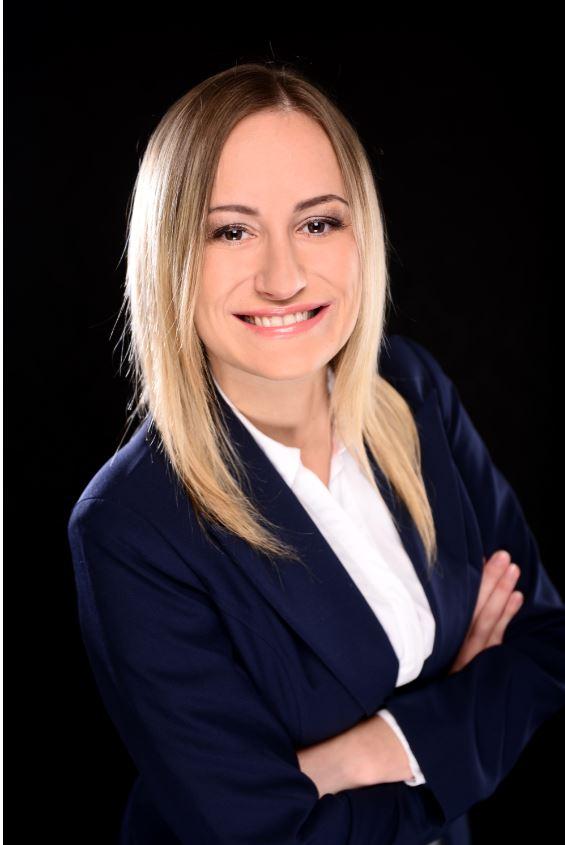 Nelli Nising, Junior Digital Marketing Manager ​​​​​​​
Who do you want to reach with the ROHM App?
NN: The ROHM App serves as a product information tool for various target audiences, with a special focus on the engineering community such as electronic designers but also purchasers. Its main purpose is to ease the beginning of a dialogue with our customers – offering them a quick contact and service targeted to their specific interests.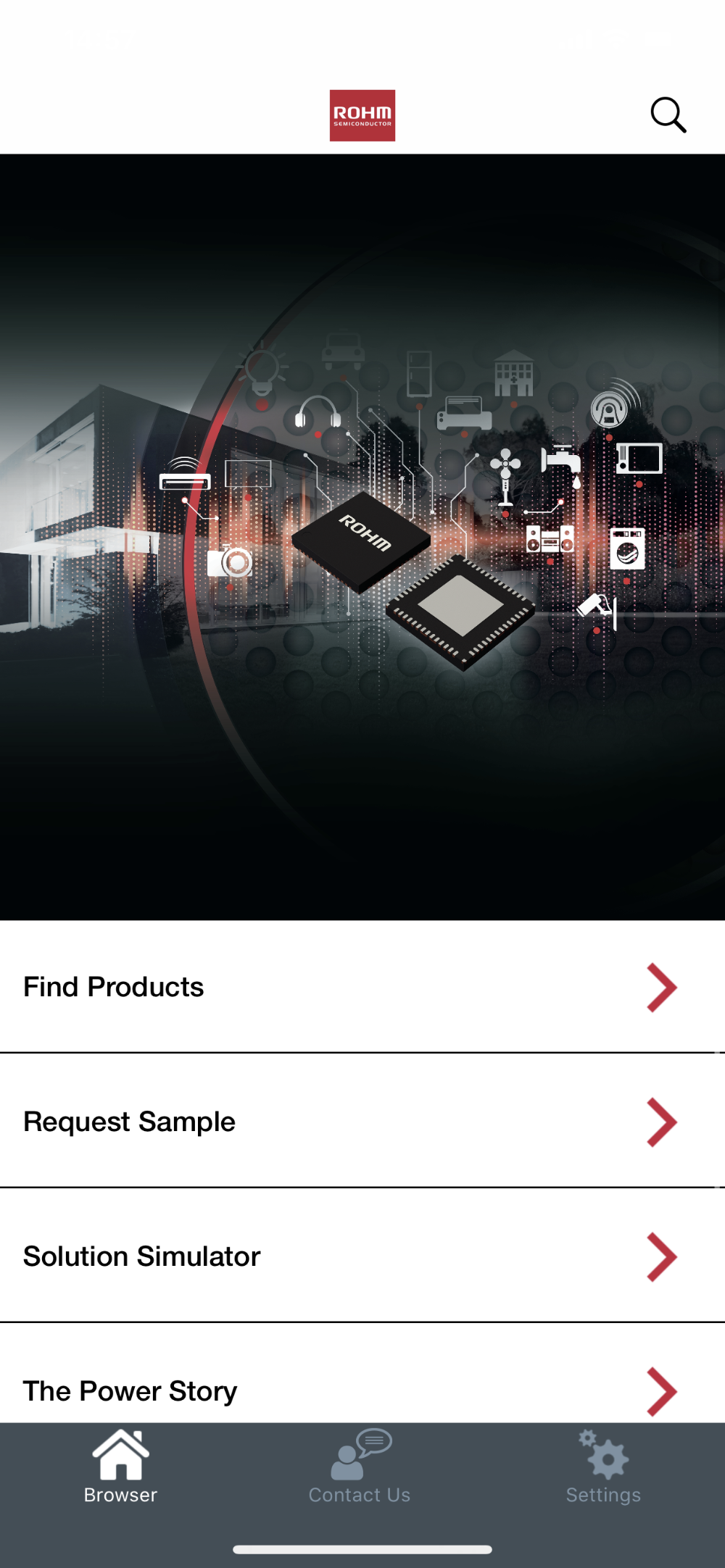 At a glance: The newly launched ROHM app
How does this service look like?
NN: For example, app users can benefit from the app-integrated contact form and ask questions or submit requests. Depending on the topic, each inquiry will be forwarded to the right contact person at ROHM directly who will promptly get back to the requesters.
Increasing dialogue via the app-integrated contact form
NN: Furthermore, the app's "Short Form Product Catalog" section provides app users with a quick overview of our product portfolio.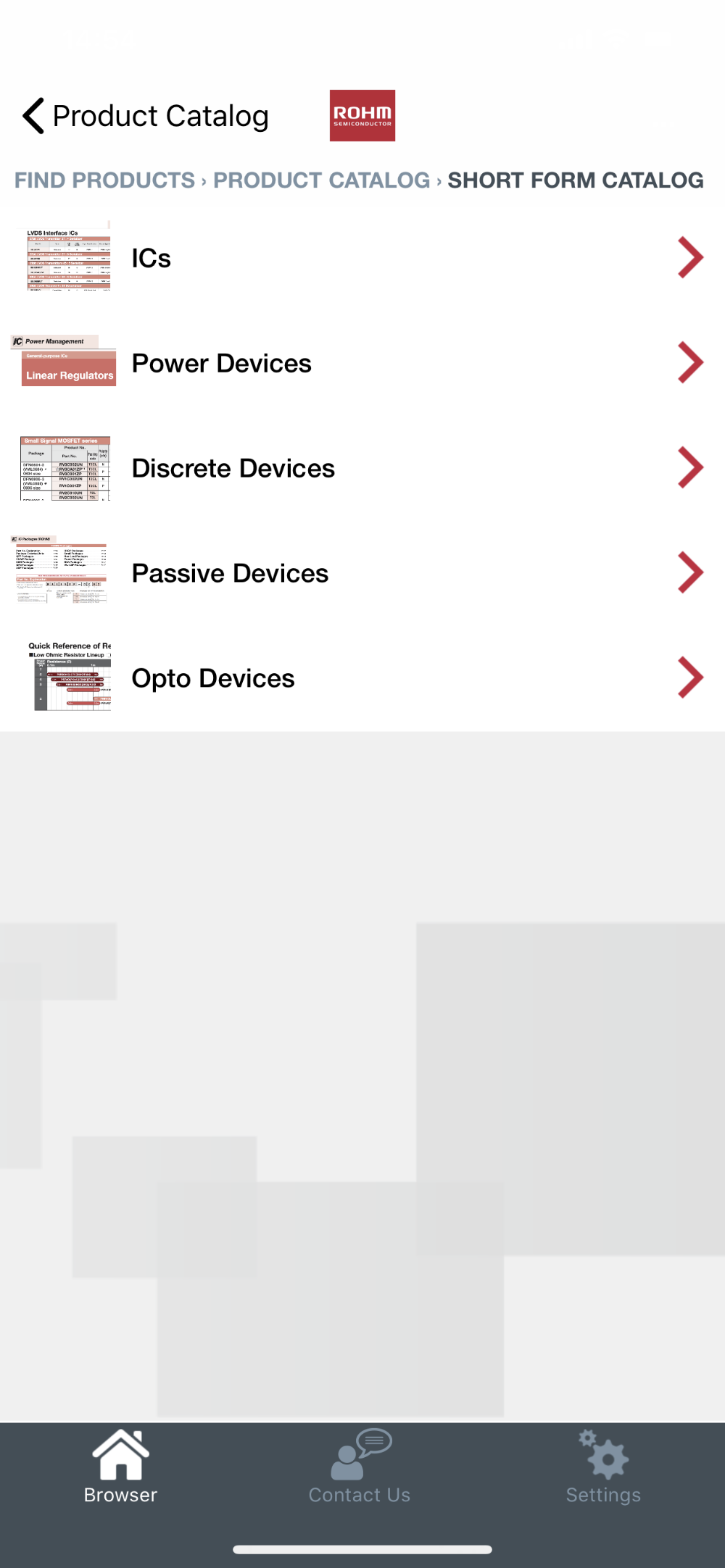 At a glance: Keeping an overview with the Short Form Catalog
Let's say I found the product I was looking for. What can the app do for me now?
NN: As a next step, you can request a sample. Just one touch leads you to the sample shop.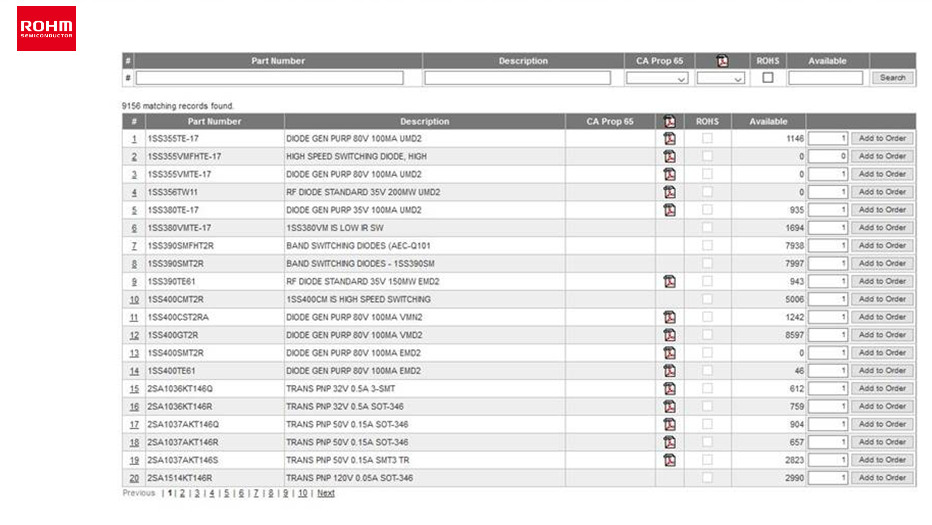 Via the sample shop ROHM app users can easily request product models
​​​​What else does the app provide for engineers?
NN: Engineers can easily get access to specific datasheets of our Power Management ICs, LED drivers, power devices or all other key products by simply typing in product numbers into the search mask provided. Our app based datasheets inform engineers for which types of applications the products they have chosen are suitable for.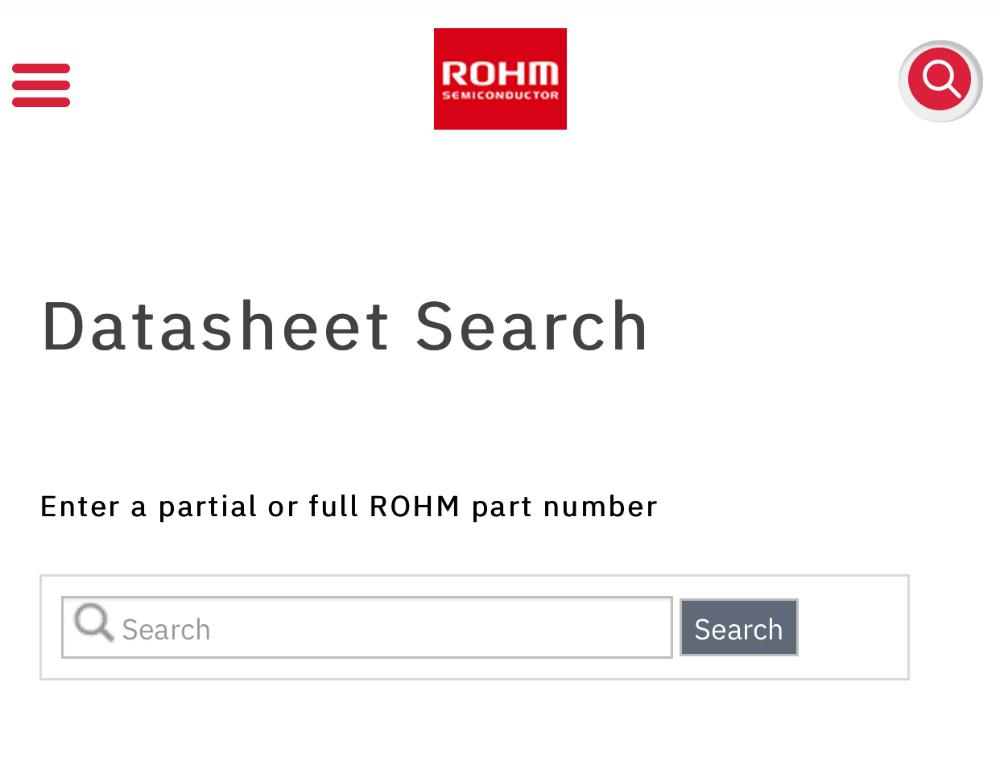 Finding relevant information quickly via the datasheet search
​​​​​​​
​​​​​​NN: Furthermore, engineers can make use of the "ROHM Solution Simulator" ­– a new web-based electronic circuit simulation tool that can carry out a variety of simulations. This way, they can quickly and easily implement complete circuit verification of ROHM power devices and integrated circuits.
How can the wider audience and journalists benefit from the ROHM app?
NN: For example by accessing our app-integrated new interactive tool "The Power Story". It is suitable not only for engineers, but also provides the interested public and journalists with an overview about our high performance power products. Elements such as videos, infographics and picture galleries highlight our silicon carbide (SiC) power solutions and fields of application.

Providing orientation: ROHM's interactive format "The Power Story" and virtual booth
NN: Additionally, we equipped the app with a link to our virtual booth. Various stations invite users to find out more about our wide range of products for the power sector. Visitors can schedule a one-on-one online meeting with ROHM experts or register for one of our on demand webinars and much more.
Sounds promising! Where can the ROHM App be downloaded?
NN: The ROHM App for Android or iOS can be downloaded directly from the ROHM website (https://www.rohm.com/rohm-app) or via respective app shops. Also, we created a video to guide new users through the app step by step. It can be accessed via this link: https://youtu.be/YbFBHkmRxpk