Back
Next Generation on the Rise: Young Talents for ROHM
09/01/2020
At the beginning of the new training year that started in August 2020, ROHM Semiconductor Europe welcomed two new trainees. One of them is the 19-year-old Louisa Ragsch. Within our new blog article, our youngest team member outlines her path to ROHM.
​​​​​​​​​​​​
After my graduation from St. Bernhard-Gymnasium in Willich-Schiefbahn in 2019, I was not sure yet in terms of my future professional path. Therefore, I decided to take a year off – it was the best decision ever. I used this gap year in many different ways: I worked, travelled a lot and enjoyed my young life – full of freedom.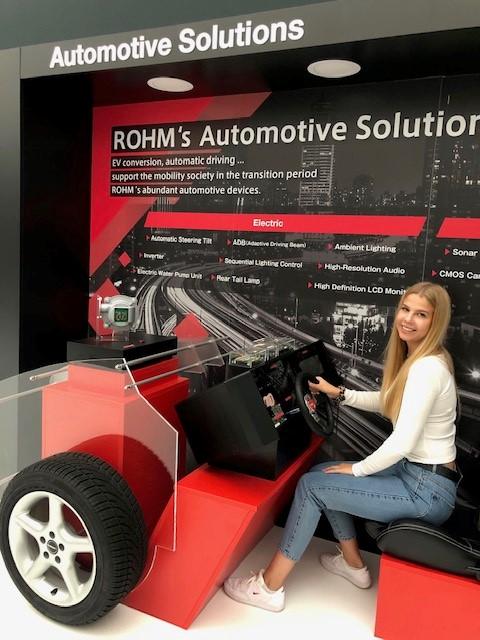 Full speed with ROHM: Our new trainee Louisa started her apprenticeship in our company in August 2020.
In the summer of 2019, I lived on the North Sea island of Norderney for almost two months to work as a waitress in a local milk bar. I certainly enjoyed it. Nevertheless, I also realized that a career in the catering trade industry was not what I wanted to do professionally.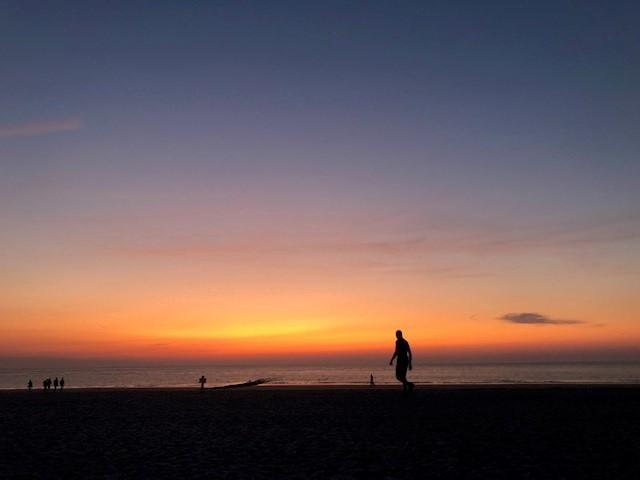 On Norderney, a German North Sea Island, Louisa gathered first working experience in the catering industry – and enjoyed beautiful sunsets.
Therefore, I wanted to gain impressions of other industries as well. For example, I have always been interested in the fashion industry. In January 2020, I had the chance to fly to Berlin with my father to visit the Fashion Week. He works in the fashion industry. Ever since I was little, I always wanted to accompany him to this event because I have a great passion for fashion. It was my young girl's dream and I was overjoyed when it worked out this year. We were there on three different fairs in total, whereby I liked the "Seek" best, since mainly the younger brands were represented there. During this trip, I was able to gain a lot of exciting insights and impressions from the fashion scene, for example regarding the production or marketing of the different labels. I also got to know a lot of new people, but unfortunately no real stars. During this time, I found it especially interesting to listen to my father talking to customers and making acquisitions.
My next stop was in Toronto in February 2020. Originally, I had planned to improve my English skills in Canada and wanted to stay there for three more months. Two of them were intended for attending a language school and another one for volunteer work. Due to the sudden outbreak of the global Corona Pandemic, I unfortunately had to break off my trip after only one month and had to fly back home. Nevertheless, I am very happy that I could spend four weeks in this beautiful country. It is true what many people always say about Canadians: They are very nice, tolerant and helpful and in general the vibe there is much more relaxed than here in Germany. You also feel very safe in Toronto because the crime rate there is low, which was also a crucial point for me.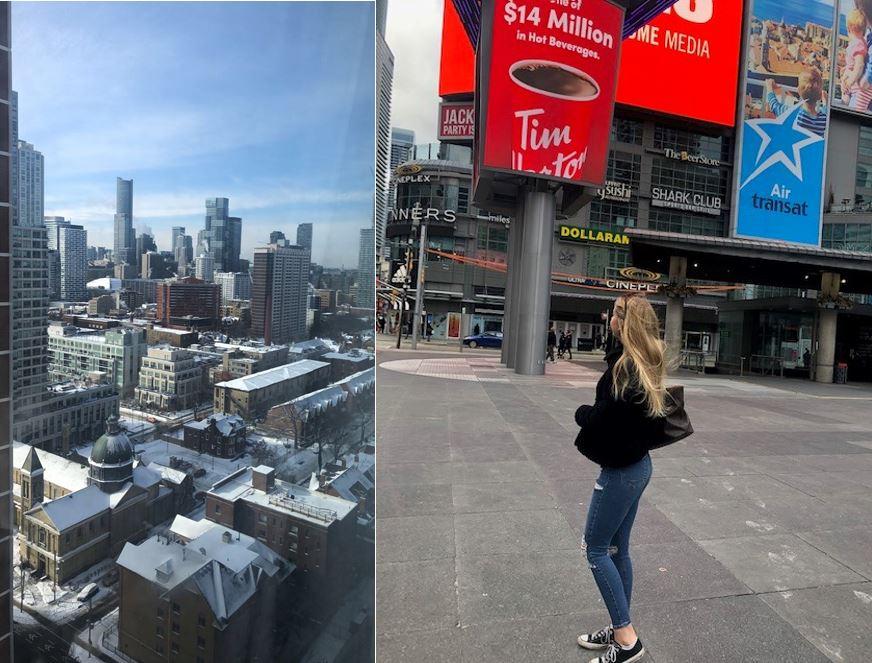 In Toronto, Louisa improved her English language skills and enjoyed the beautiful architecture as well as the friendly Canadian mentality.
Back in Germany, I began to deal intensively with the question of where I wanted to start my professional career. I quickly realized that I wanted to do an apprenticeship instead of studying directly, because I simply prefer working, earning my own money and getting to know different areas first, before choosing a specific field of study. I also think an apprenticeship is a great basis for a subsequent study and my job search afterwards. Then I figured a commercial apprenticeship would be the right way for me. I believe an apprenticeship in the area of wholesale and foreign trade is very diverse and broad – full of great opportunities in the future. Therefore, I applied online to several companies and happened to come across the ROHM job advertisement. Positively surprised about the fact that there is such a large and international company in Willich, I sent off my application documents at the end of April. Just one week later, I was interviewed by ROHM's HR specialist Evelyn Stevens and the current trainee Büsra Sunca. Right from the start, the two of them were able to convey a good feeling to me: about ROHM as a company, but also about the interpersonal relations here, because I liked the interaction between the two of them very much. After my interview, I definitely went home with a very positive feeling about the company.
In addition to the short commute to work, the company's international atmosphere was the main reason why I chose ROHM. It's incredibly great and impressive how many people coming from different nationalities work together here and how present the English language is as a result. Nowadays, mastering the English language is very important for my career and I see it as a huge advantage for me that I can use my language skills every day during my training. This is exactly what I liked at ROHM, in contrast to many other companies. Also, I see ROHM as a very future-oriented company that operates in the very dynamic electronics industry. I am glad to have started in the Marketing and Communication department, because it is an incredibly nice team of 5 likeable and intelligent women and I feel very well taken care of here. They take a lot of time for me, involve me in projects and show me a lot about their individual professional areas within the MarCom department. Also, I feel very honored regarding their suggestion to publish this blog article about myself.
All in all, I can say that I simply like the overall package here very much and I am happy to do my apprenticeship at ROHM.