Back
ROHM's History and Brand Changes
09/18/2018
On September 17, 2018, ROHM celebrated its 60th anniversary.
With this in mind, I would like to look back at the history of ROHM, from its foundation to the present.
Resistor Pioneer and Manufacturer
In 1954, ROHM, which was originally established under the name Toyo Electric Mfg. Co., Ltd. on September 17, 1958, started out with the (patent) registration of a breakthrough utility model called a 'parallel lead-type fixed resistor'. Mainstream resistors used at the time were solid types as thick as a pencil, but what ROHM proposed was a much smaller resistor about the size of pencil lead. This compact resistor, developed in Japan through trial and error, was a revolutionary product that solved issues associated with conventional resistors while featuring a simple structure. And in 1966 the company established its corporate objective of 'Quality First', which has been a cornerstone of ROHM and allowed it to become a top resistor manufacturer. Also around this time the brand name was changed to 'R.ohm', created by combining the unit for resistance (ohm) with 'R', which stands for 'resistor' and 'reliability'.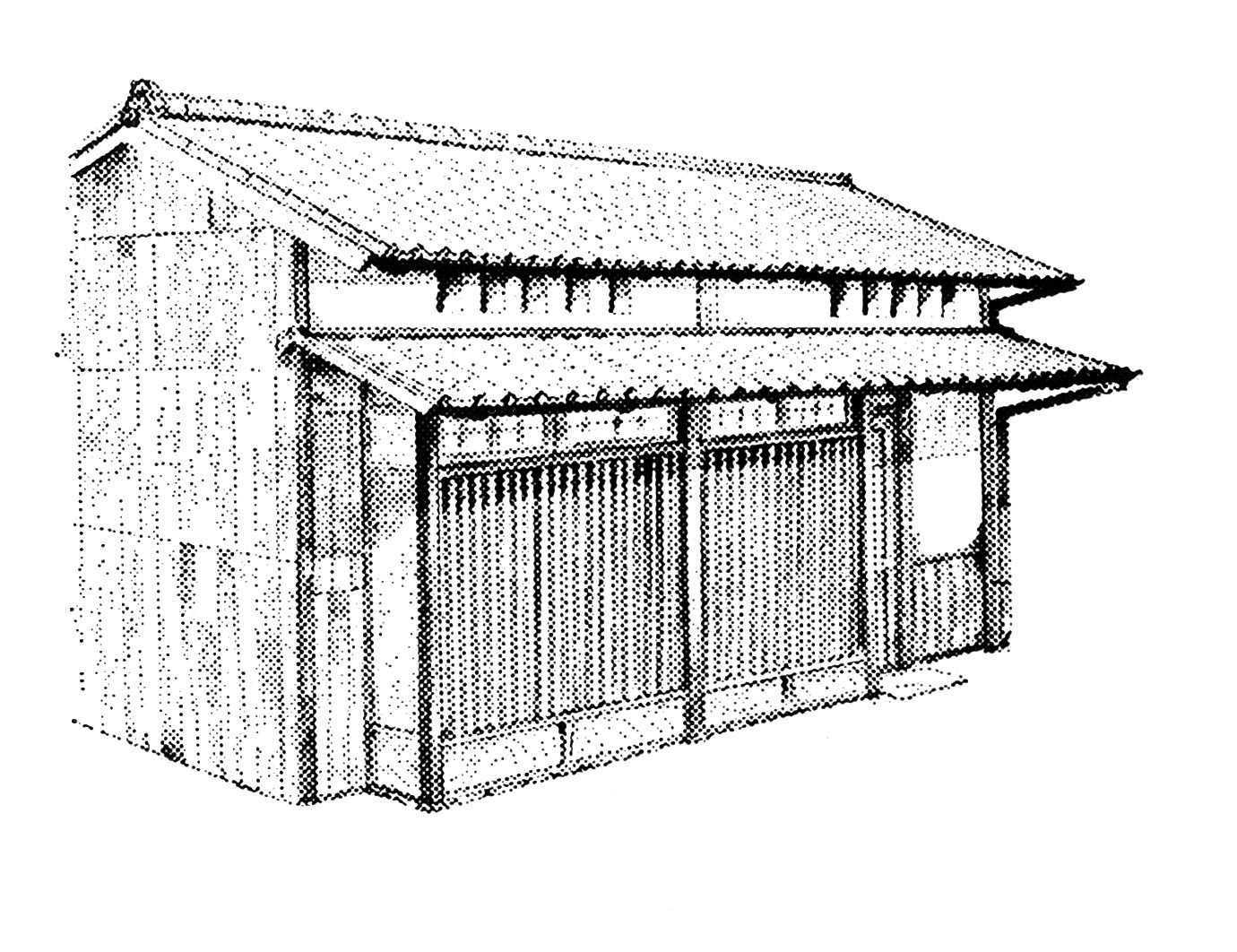 Machiya in Kyoto, where Toyo Electric Equipment Co., Ltd. was founded in 1954
ROHM Expands Its Product Lineup to Become a Supplier of General Electronic and Semiconductor Components
In an era when the electronics industry was beginning to transition from vacuum tubes to transistors and transistors to integrated circuits, ROHM, which had enjoyed steady growth thus far through its high quality, high reliability resistors, recognized the need to expand into new areas, and so began research and development in the emerging semiconductor sector. Even in this unknown field, ROHM was able to expand its lineups through its quality-first approach and venturesome spirit that 'proactively finds a way through any adversity'. In 1971 ROHM was the first Japanese company to establish a presence in Silicon Valley and has since overcome a number of challenges both in Japan and abroad. Subsequently, ROHM developed a number of leading inventions and innovative new products, including chip resistors, digital transistors, motor drivers, and power supply ICs. This culminated in 1981 as the Toyo Electric Equipment Mfg. Co., Ltd., which had become a comprehensive electric equipment manufacturer both in name and reality, officially changed its name to the current 'ROHM Co., Ltd. and worked to accelerate growth.
Employees Celebrating the Company's Establishment in Silicon Valley
ROHM's Venturesome Spirit and Achieving Customer Satisfaction
We do not know what challenges remain even in this new millennium.
ROHM continues to create products that meet customer demands, such as next-generation SiC devices that achieve significant energy savings, analog technology featuring unsurpassed performance, and the industry's smallest components (RASMID(TM) series).
In addition, to support users throughout the world ROHM established technology centers in a variety of countries and regions and has created a system that can immediately respond to overseas requests locally.
A new brand name, 'ROHM Semiconductor' was introduced in 2009 to commemorate our 50th anniversary. As a leading semiconductor supplier, 'Semiconductor' was added to ROHM, a testament to our DNA as a manufacturer, against the backdrop of 'passion red' - a nod to the venturesome spirit that the company was founded on. This new brand name embodies our strong passion to become a company that can strive to achieve customer satisfaction and contribute to society as an entire group while remembering our humble origins.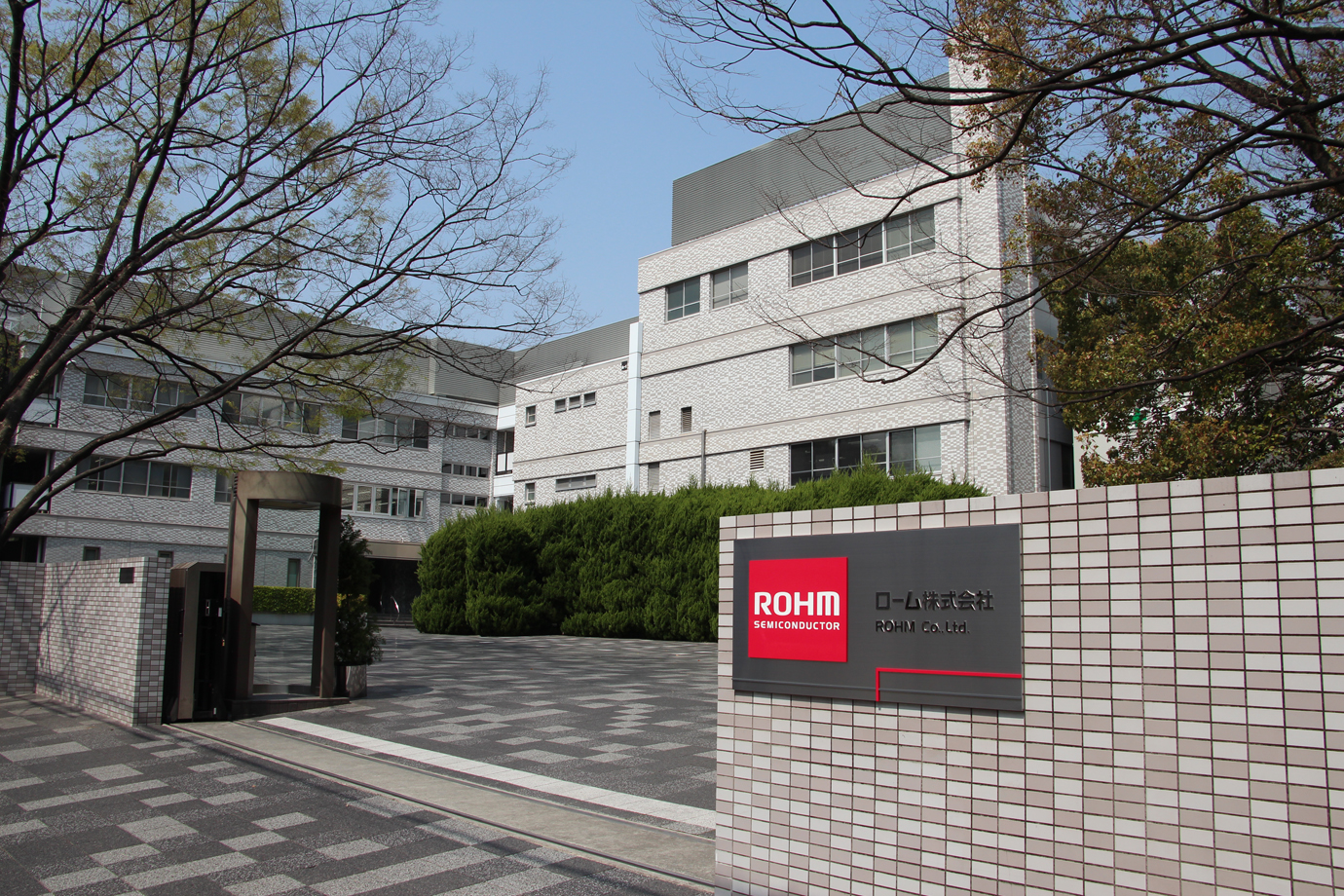 View of the Current Head Office in Kyoto
Looking to the Future
Over the last 60 years it was never smooth sailing for ROHM, which has encountered numerous difficulties. Although the business environment has undergone significant changes, going forward we will continue to contribute to the advancement of culture and society by providing innovative, high-quality products based on corporate objectives established when the company was founded.
ROHM currently offers a number of products that have become key devices in a wide range of fields, particularly in the industrial equipment market where energy conservation and IoT conversion are required, as well as in the automotive industry which is experiencing increased innovation. For our 100th anniversary, we hope to propose solutions that will leverage the considerable resources of the ROHM Group to address the major issues of our times by strengthening our quality – which has been our cornerstone – while taking advantage of the individuality and abilities of each ROHM Group employee around the world to contribute to society.
[Column] Thoughts and Expectations Expressed in Our Corporate Objective
Quality is our top priority at all times.
Our objective is to contribute to the advancement and progress of our culture through a consistent supply, under all circumstances, of high quality products in large volumes to the global market.
Since it was founded, ROHM has consistently pursued a guarantee rate one digit higher than the industry standard with the motto of 'Quality First' and carries out thorough quality control and reliability management. By 1964, we already reached a defect rate for resistors of 1 in 1,000,000, compared to 1 in 100,000 with other manufacturers. Since then, we have been striving to improve the guarantee rate ahead of the industry, such as by achieving mechanization and semi-automation in all processes.
ROHM has no company emblems or anthems. All thoughts and efforts are put towards achieving our corporate objective. Perhaps its greatest feature is that it is a 'concrete living phrase' that everyone can understand. Throughout the years, ROHM has experienced many events that underscored the importance of quality. And in order to contribute to the advancement of culture, we have established a climate that places an importance not only on products, but the people who support business activities as well. Living words generated from these experiences have become one of the pillars of our company, where they will continue to take root and maybe even be passed on beyond the nation and, ultimately, the era.