Back
The Expat View: "I feel the spirit and power of a strong automotive industry in Germany"
10/25/2022
Recently, our Headquarter colleague Yoshihisa Taguchi celebrated his one-year-anniversary as an expat at ROHM's European Headquarters, located close to Düsseldorf, Germany. Now he gives us some insights about his first year and shares his favorite spots in Germany and Japan.
Taguchi-san, congratulations on your anniversary at our European Headquarters! Looking back: Why did you decide to become an expat in Europe?
I was looking for an exciting new challenge for my next career step. From my point of view, Europe is one of the most interesting and exciting regions globally – as it's the center of gravity for e-mobility with many famous car manufacturers. Also, I am delighted to be able to contribute to the reduction of carbon emissions in Europe by providing innovative core components at such a transformational time.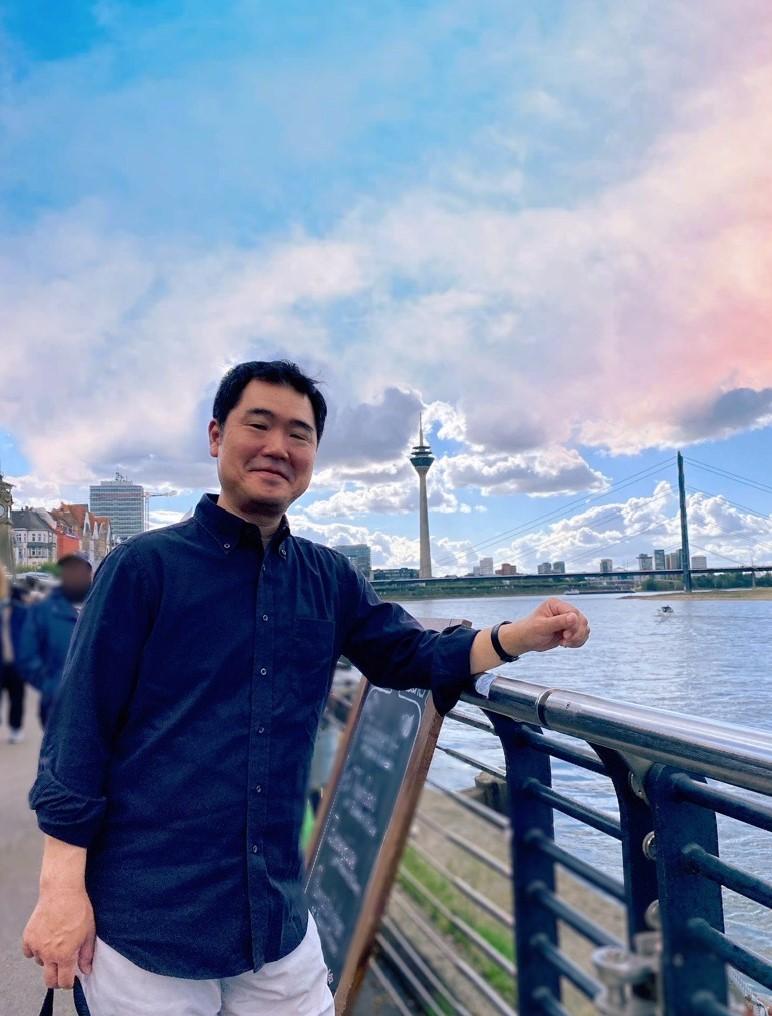 Building bridges: Being an expat, Taguchi-san connects ROHM's European and Japanese business activities.
If the world and Europe continue pushing for e-mobility and demanding improved performance, ROHM Semiconductor will provide solutions and value to these expectations. I believe that by continuing to respond honestly and diligently to the demands of society and our customers, we can expand ROHM Semiconductor's sales and recognition in Europe.
What is your main mission during your time as an expat at ROHM's European Headquarters?
My mission: increasing sales and awareness of the ROHM brand within Europe. ROHM Semiconductor is a well-known name in the Japanese industry, but awareness in Europe is still in the development process. In this context, ROHM products – applied in electric vehicles and renewable energy solutions – are an important opportunity to expand business and ROHM's brand awareness in a positive cycle.
When you arrived in Germany one year ago, how was your start?
One year ago, when I arrived in Germany, the world was still fighting an invisible enemy – a severe pandemic. Even though I came all the way to Europe, I was not able to meet my colleagues and customers in person – online was the main means of communication within the company. This situation made it more difficult to achieve my mission.
That sounds like a very challenging start. Fortunately, both the European and Japanese ROHM teams returned to the office a couple of months ago. What are your impressions about Japanese vs. German (working) cultures so far?
For example, in Japan, the connection between individuals – finding a common ground – is important, whereas in Germany, logical explanations are even more important.
On the other hand, similar characteristics can be found both among Japanese and Europeans, especially Germans. For example, colleagues from both countries are well disciplined and follow commitments. This brings immense harmony and effectiveness in achieving joint goals and missions.
What do you like best about Germany so far?
Driving on the "Autobahn"! Japanese motorways are narrow and not always fun to drive on. However, the German highway is wide and comfortable. You can experience enjoyable driving that makes full use of the car's performance. Whenever I am on the Autobahn, I feel the spirit and power of a strong automotive industry in Germany. On top, I enjoy driving my car with latest autonomous driving technologies inside. In this context, I'm proud of ROHM being part of those technologies and helping drivers to reduce car accidents as well.
How would you describe the typical ROHM spirit?
ROHM Semiconductor has a venture spirit that values global harmony and welcomes the motivation of ambitious people to create "Electronics for the Future". On top, ROHM Semiconductor has offices in every region of the world and employs people from various origins. We use web meetings on a daily basis. Besides, we regularly visit our Headquarters in Kyoto, Japan, during business trips to talk directly with Japanese colleagues and work together on projects. If you have an innovative and ambitious idea, you will surely benefit from the discussions.
Speaking of Kyoto, the city were ROHM's Headquarter is located: How would you describe this city from your point of view?
Kyoto is an academic city with many universities where intellectually curious students study cutting-edge technology.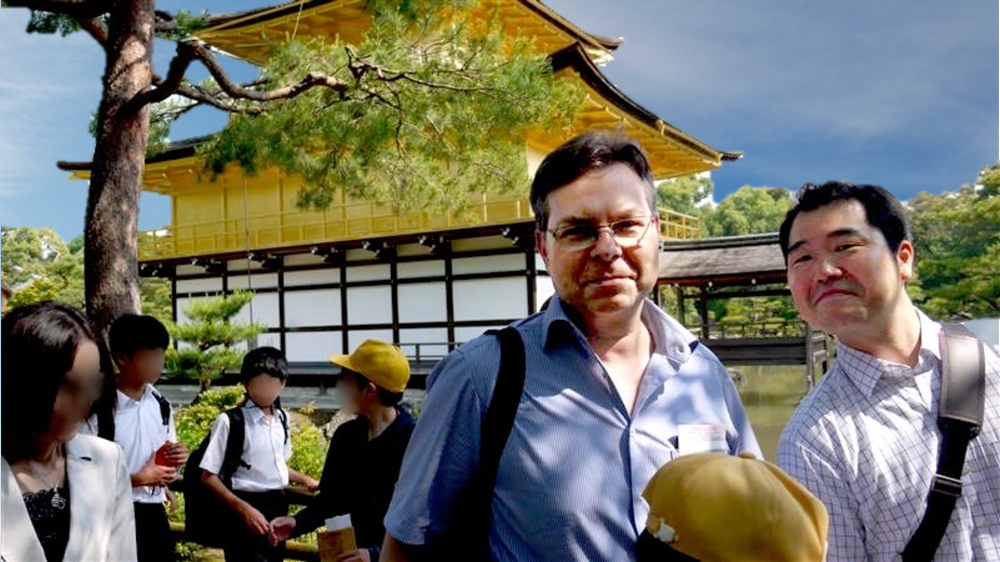 In Kyoto, Kinkakuji Temple "Golden Pavilion" belongs to Taguchi-san's favorite places to show to customers and friends from all over the world.
Of course, as you know, Kyoto is the ancient capital of Japan and a very famous tourist attraction. There are many famous spots such as Kinkakuji Temple, Kiyomizu Temple and Heian Shrine.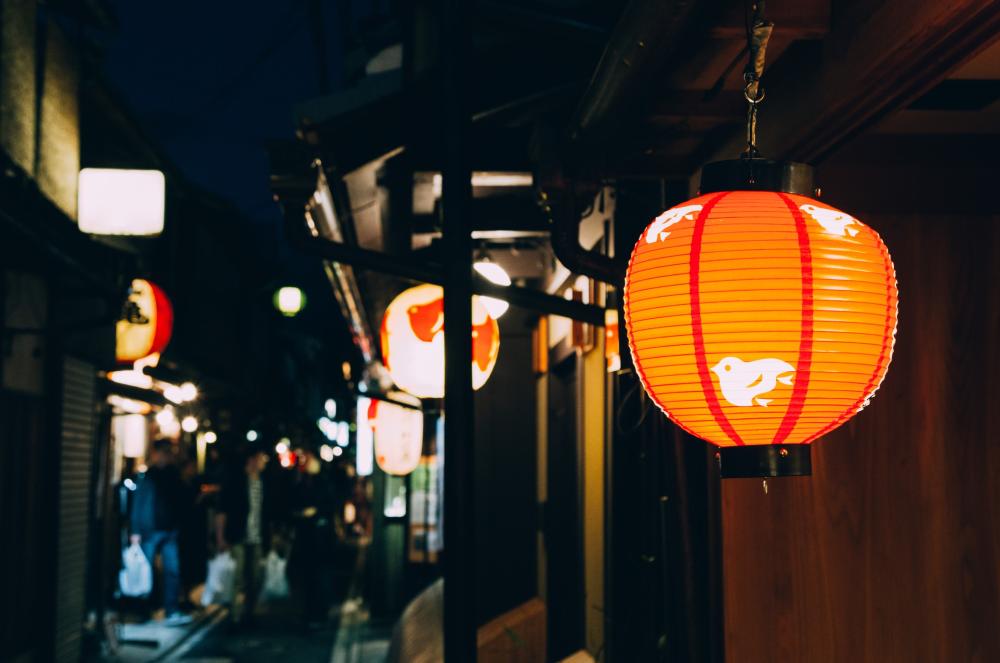 In Pontocho Alley, Japanese night life takes place.
At night you can enjoy a fantastic night life in Pontocho Alley and Kiyamachi street, where many great restaurants, bars and clubs are located. You may even meet ROHM employees enjoying their after-work hours there.
Yoshihisa Taguchi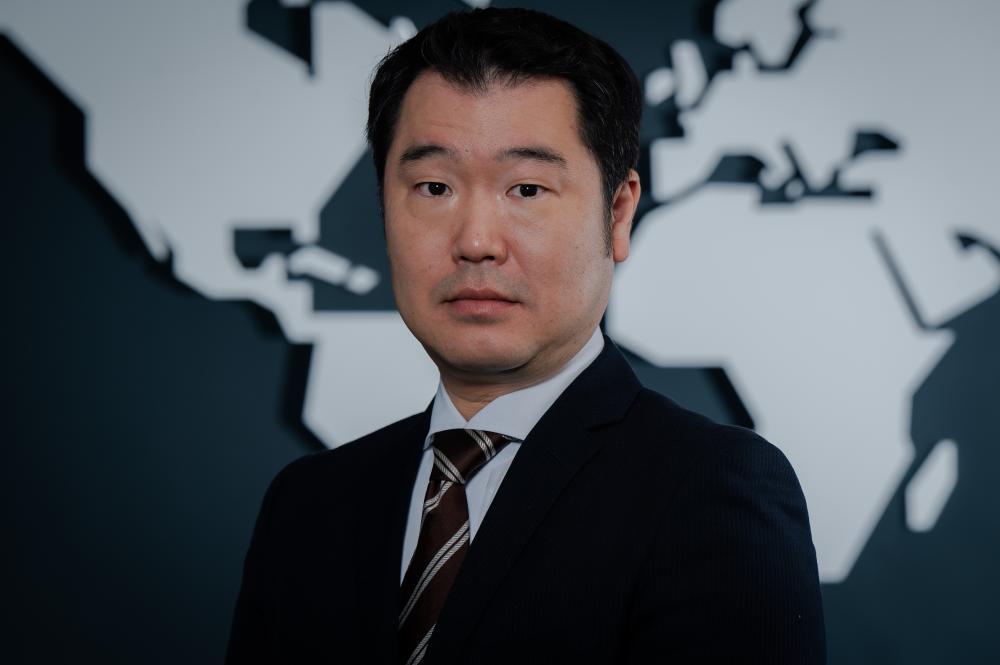 Taguchi-san has joined ROHM's Headquarters in Kyoto, Japan, in 2004 and has supported ROHM's European sales activities from the beginning on. During 2010 and 2014 he already worked for ROHM GmbH as an Expat Sales Manager and took care of ROHM's mobile phone and automotive customers. After his return to Japan he was in charge of Distribution Sales and Industrial Sales.
Now, back at ROHM GmbH, Taguchi-san supports ROHM's European business development and sales activities as a Senior Sales Director.
Tipps from the Expat: Taguchi-san's Favorite Location in Dusseldorf/Rheinland area
Immermannstraße: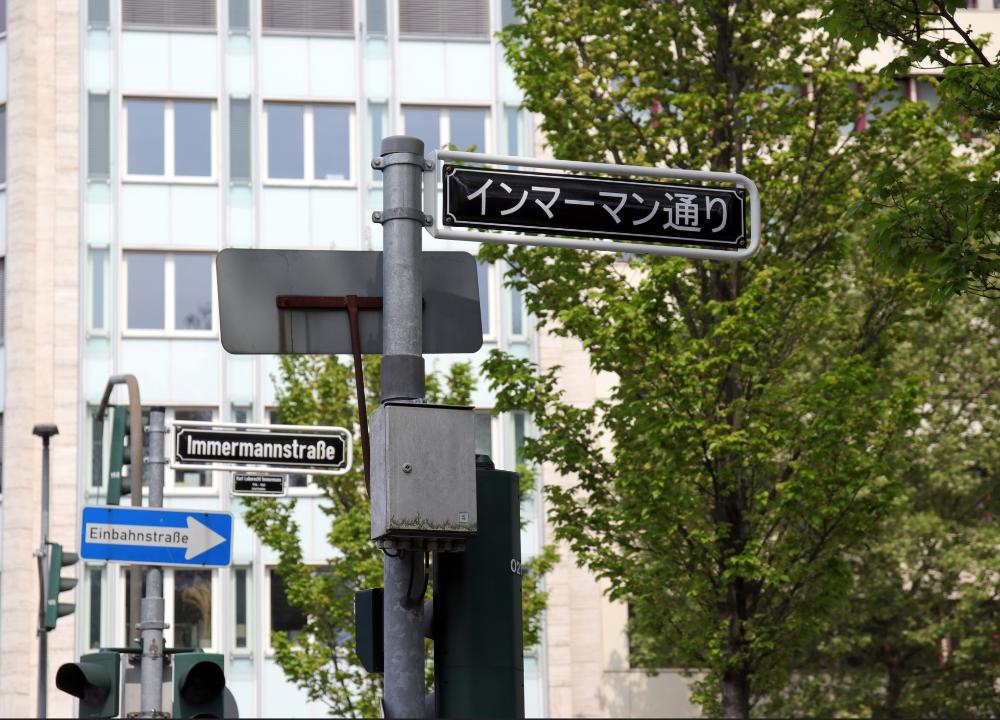 This street is located in the heart of Düsseldorf and is a famous place – known as "Little Tokyo". You can find lots of authentic Japanese restaurants, Japanese supermarkets, and Manga-Anime stores. It's a fun place to visit and feel the Japanese culture.
Taguchi-san's Top 3 Insider Tipps for your next trip to Kyoto
1.Ichijoji: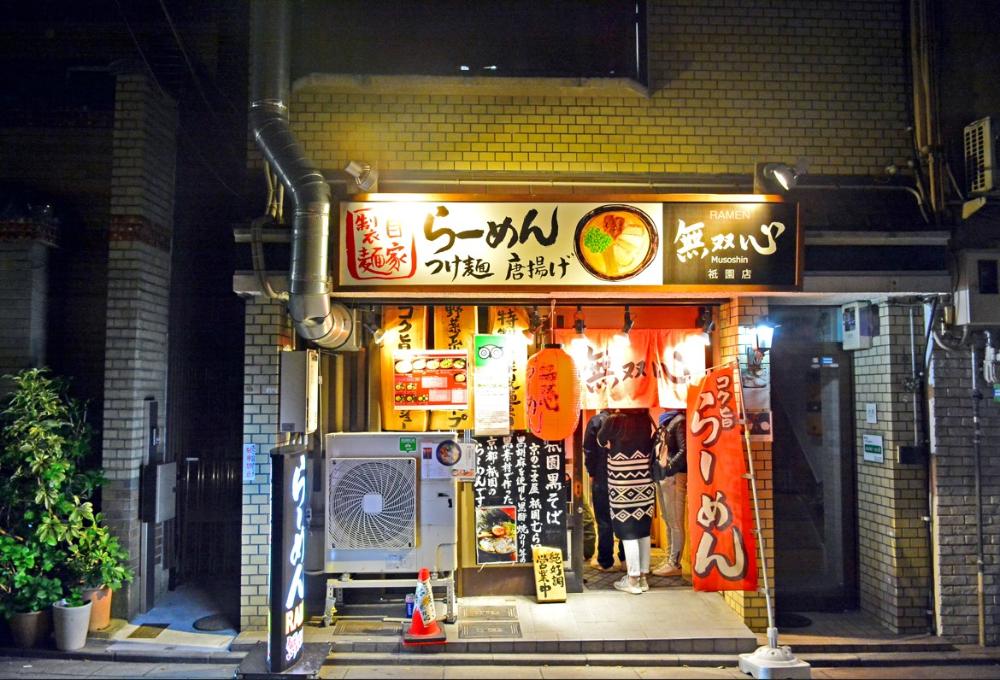 Kyoto is home to some of the best ramen restaurants and Ichijoji Ramen Street is known as Kyoto's best-kept ramen secret place where you can find multiple superior Ramen restaurants.
2. Shogunzuka:
Shogunzuka mound is a historical place but offers you a spectacular view from the North Observation Deck. Really beautiful especially at night. You can look out over northern Kyoto all the way to Mount Hieizan.
3. ROHM Theatre Kyoto: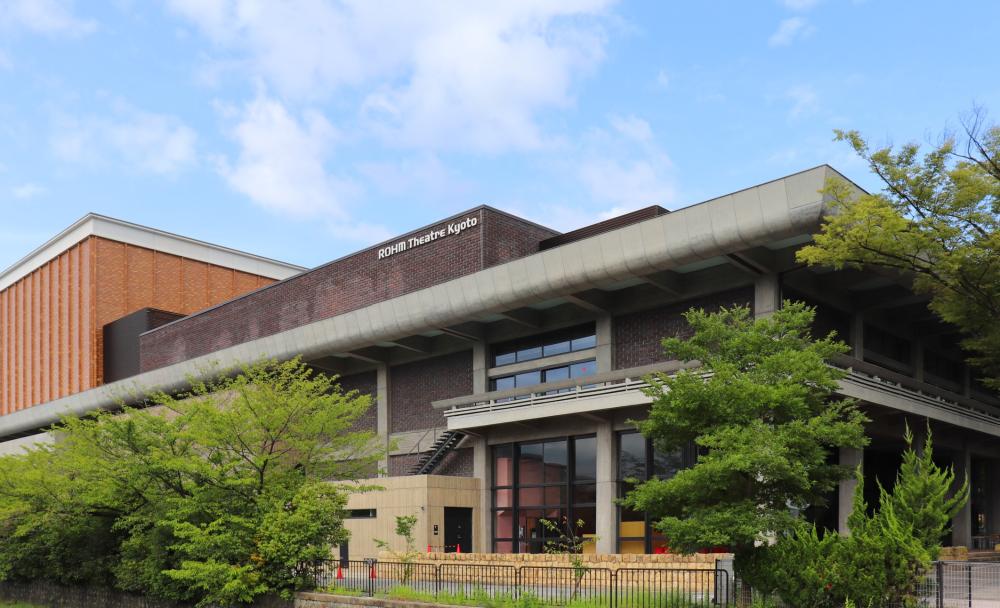 This is a concert hall and performance venue located in Kyoto, located close to a nearby Heian-Jingu shrine. It reopened in 2016 with ROHM Semiconductor's sponsorship. I recommend a visit there to listen to classical concert and opera.