Visit ROHM at Industry Tech Days on September 13th - 17th for the latest in Power solutions, gate drivers and industrial solutions.
Industry Tech Days is a five day, free digital conference and trade show designed for engineers. The virtual event features 5 live keynote discussions with influential industry designers and engineers.
Click here to register for the virtual expo.
Visit ROHM's virtual booth featuring exclusive white papers, videos and an on-demand webinar featuring Advanced SiC MOSFETs. ...
---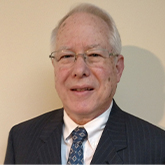 Live Session: Wednesday September 15th, 9:00AM Pacific Time
ROHM Presents:
New High-Surge Voltage Withstand 5A Output Power Supply ICs for Industrial Applications
ROHM's 5A non-isolated buck DCDC converter duo BD9G500EFJ-LA and BD9F500QUZ optimized for 48VIN and 24VIN applications, respectively, are designed with a focus on high efficiency and robustness against input surge voltages. Both ICs utilize ROHM's market-proven NanoPulse Control™ technology to provide efficient single-stage conversion down to POL voltages for demanding industrial applications with high surge voltage withstand requirements of 39V/80V. They are available in packages ideal for PCB layout and operating requirements in 5G base stations, electric bicycles, power tools, home appliances, and factory automation applications. This reduces BOM count and total area while facilitating thermal design considerations.
In this presentation, Mitch will present key features that result in compact, high-efficiency, low-risk design guidelines.
Mitch Van Ochten, Senior Application Engineer
Technical Marketing Manager
Register to watch the virtual presentation.
---