Visit ROHM at Industry Tech Days for the latest in S
i

C Technology and Gate Driver Technologies.

Industry Tech Days is a week-long Trade Show and Conference event hosted on All About Circuits featuring 5 live keynote discussions with Industry leaders

Click here to register for the virtual expo.

Visit our virtual booth featuring exclusive white papers, videos and more...
---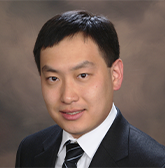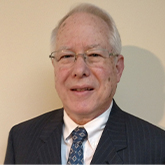 Live Session: Thursday September 3rd, 10:00AM Pacific Time
ROHM Presents:
Next-Generation SiC MOSFETs and Gate Drivers
SiC is a rapidly emerging technology ideal for today's performance-driven power electronics systems where high-voltage power device efficiency is required. ROHM's 4th generation SiC trench MOSFETs, which feature industry-leading on-state resistance, switching energy and short-circuit robustness, are positioned to dramatically reduce energy losses in conventional power converters and deliver unprecedented system benefits at a competitive cost.
At the same time, to maximize the performance and safety of SiC power MOSFETs, ROHM offers automotive-qualified gate drivers based on coreless transformer isolation technology. Our latest solutions include products featuring high output drive current, active Miller clamping, temperature monitoring and other protection functions for the SiC device and power circuitry.
Join us in a live presentation session in which we review the static/dynamic characteristics and advantages of the latest SiC MOSFET and isolated gate driver technologies and understand how they can lead to power system solutions that deliver superior efficiency and compactness.
Ming Su, Ph.D.,
Technical Marketing Manager
Mitch Van Ochten, Senior Application Engineer
Technical Marketing Manager
Register to watch the virtual presentation.
---
For more details on our latest in SiC technologies schedule a one-on-one with a ROHM expert.