Product announcement for the BH1790GLC optical heart rate sensor IC

Overview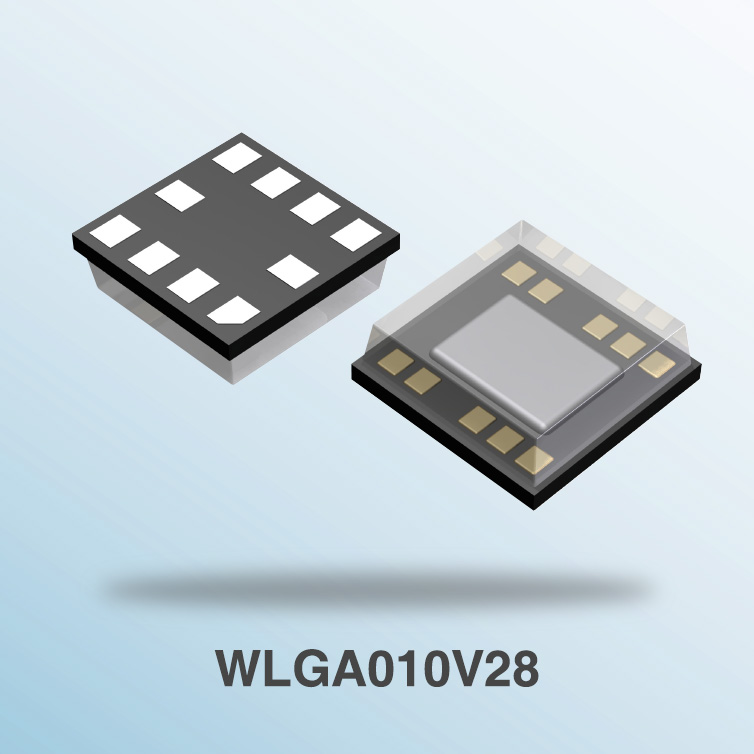 In recent years pulse sensing functionality (heart rate monitoring) has become mainstream in sports bands and smartwatches, with demand expected to increase significantly in the future.
The BH1790GLC integrates a high sensitivity heart rate sensor that provides class-leading detection accuracy with low power consumption, ensuring stable, long-term operation - even outdoors.
Evaluation Module
This heart rate sensor module (which can be mounted on the sensor shield) enables easy evaluation of the BH1790GLC and is available for purchase online.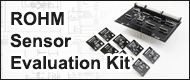 Heart rate sensor module/sensor evaluation kit
product information and support page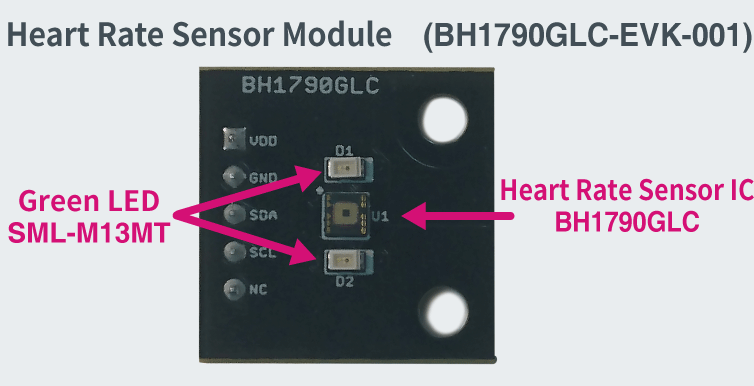 ROHM Optical Heart Rates Sensor
Optical Heart Rate Sensor Operating Mechanism
Measures the change in blood vessel volume due to pulsing (heart contraction) by detecting the variation in reflected light emitted by a green LED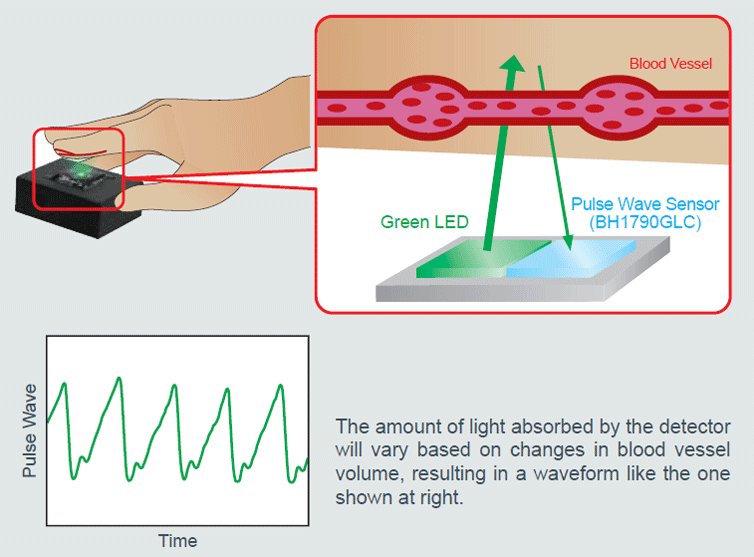 Features1:Sensor structure optimized for pulse measurement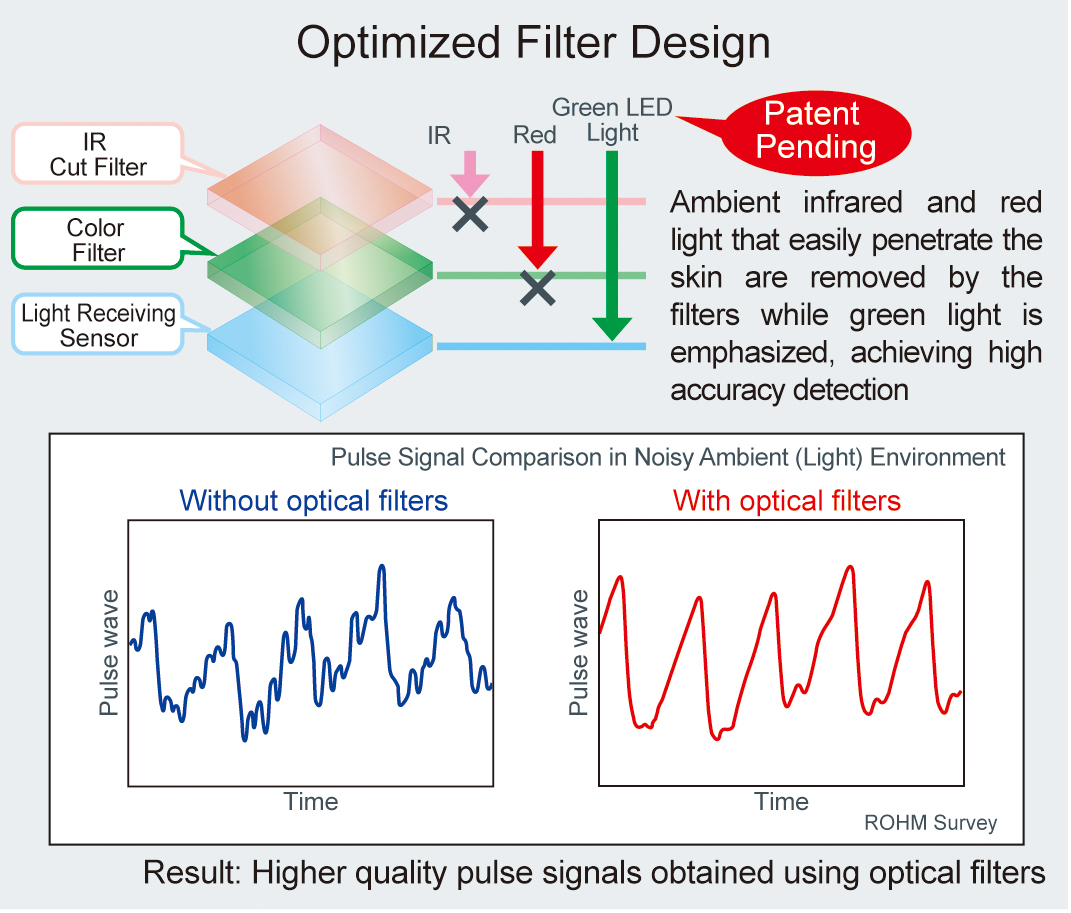 High sensitivity detection provided by:
Utilizing a photodiode matched to the green wavelength which is ideal for pulse wave detection
Adopting a green filter in the light receiving block
Integrating an infrared (IR) cut filter
Features2:Industry-low current consumption
Improved sensor sensitivity makes it possible to reduce LED brightness, resulting in the lowest current consumption in its class.
BH1790GLC
Co.A
Co.B
Operating Current Consumption
(LED+IC)
0.74mA
0.86mA
1.5mA
Standby Current
0.8µA
0.8µA
15µA
Supply Voltage Range
2.5 to 3.6V
1.7 to 2.0V
3.0 to 3.6V
Package Size
2.8 x 2.8 x 0.9mm
(external LED)
2.8 x 5.6 x 1.2mm
(internal LED)
3.6 x 6.36 x 1.0mm
(internal LED)
ROHM study
In addition to heart rate sensor ICs, ROHM will continue to leverage the latest proprietary technologies and expertise to expand its industry-leading lineup and develop products that meet customer needs.