Home

>
Labor-management relations
The ROHM Group pursues business activities while working to deepen mutual understanding through regular discussions with labor unions and employee representatives regarding employee working conditions, benefits, and other topics based on the laws and regulations of each country.
Back after 20 years - ROHM Festa Cosponsored by Employees' Association
ROHM Festa 2015 Quiz Competition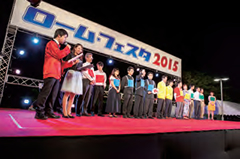 To deepen interactions between employees, ROHM reinstated the summer festival which had been held annually until 20 years ago. Over 3,000 people attended ROHM Festa 2015, including past and present employees and their families, who enjoyed a quiz competition, food stalls, and more.
Active dialogue between the president and employees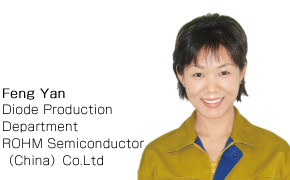 Once a month, since 2009, the production company in Tianjin, China creates an opportunity for dialogue between employee representatives and the president.
During these dialogues the president listens directly to employees as they talk about various issues they find in the workplace and discuss ideas to come up with solutions.
This initiative promotes mutual understanding between labor and management and leads to increased motivation among employees.