Home

>
Design Centers/QA Centers
Prompt and appropriate response through the QA / Design Centers
The ROHM Group has established product analysis centers called QA (Quality Assurance) Centers, which are equipped with a variety of analysis equipment, in 10 locations across the globe. These centers enable ROHM to quickly respond to quality issues virtually anywhere in the world.
Employees fully-versed in the latest technologies provide community-oriented support and conducts detailed analysis of past quality issues from every aspect in order to determine the root causes of the problems and take corrective actions to prevent recurrence.
Also, for product development and design, Design Centers have been established as development bases around the world to accurately determine customer needs and quickly provide products that meet those needs. In addition, ROHM is pursuing true globalization by employing local developers and designers to develop new products tailored to local needs.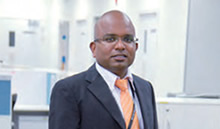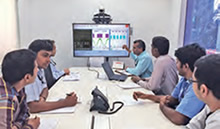 India Design Center
At the India Design Center, we strive to not only offer timely support to local customers, but also to properly understand requests and give prompt, appropriate feedback to the development team at HQ. We are also establishing a local development framework to build an even better system.
Head- India Design Center
ROHM Semiconductor India Pvt. Ltd.
Britto Edward Victor