Product Categories
IC
SiC Power Devices
Power Transistors
Transistors
Catalogs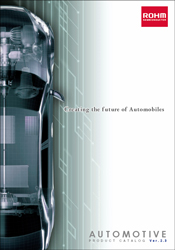 This catalog includes our latest products and solutions for automotive applications, describes our proprietary production system, and outlines our 'Quality First' approach.
Our selection guide introduces ROHM's lineup of switching and linear regulators, lists features and advantages, and helps users select the ideal products based on application requirements.
Video
This video details our approach to car electronics.