Approach to Quality
Discrete & Module Business
Discrete & Module Business: Highlights - LED Lighting
Contributing to society through wide-ranging product development LED Lighting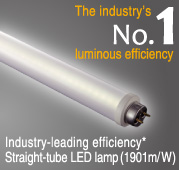 *ROHM May 2014 survey
The ROHM Group offers total solutions for the LED lighting industry, from LEDs to driver ICs and high-efficiency power modules.
Lighting showroom in front of Kyoto Station now open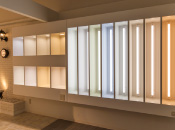 Please note that ROHM Lighting Square is a reservation-only showroom for business customers.
ROHM launched its ROHM Lighting Square showroom in the ROHM Kyoto Business Center located in front of Kyoto Station to allow visitors to see and experience our newest LED lighting technologies. Space exhibits are included that showcase everything from lighting simulations to ROHM's HEMS system.