Approach to Quality
LSI Business
LSI Business: Highlights - Analog power
Contributing to energy conservation with high-efficiency analog power technology Analog power
Power Management ICs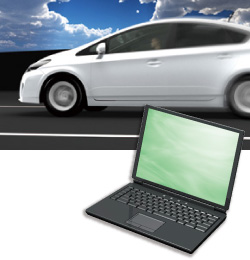 Power management ICs are essential to making electronic devices more energy efficient. ROHM utilizes technology cultivated for secondary power supplies to develop primary power supplies that provide high-efficiency power conversion in a variety of applications, contributing to optimized performance and greater energy savings for the entire power supply system.

Motor Driver Control IC
As the top supplier of motor driver ICs we offer a wide lineup of high-efficiency, high-performance products ideal for a variety of applications.
Developing new processes to support high-performance analog power
ROHM has completed its state-of-the-art BiCDMOS process line capable of integrating both analog and digital circuitry onto a single chip.
This process instantly brings the digital field from the original 0.35μm to 0.13μm, increasing the performance of analog management while reducing size for dramatically improved energy savings and functionality.