Approach to Quality
Discrete & Module Business
Discrete & Module Business: Highlights - Passive Components / Opto Electronics
Contributing to society through wide-ranging product development Passive Components / Opto Electronics
Resistors

In the field of resistors, which were the first products offered by ROHM, we continue to provide industry-leading developments, such as the world's first chip resistors (in 1974).ROHM is also working to increase power in high reliability compact applications as well as the automotive and industrial equipment sectors.
Tantalum Capacitors
ROHM tantalum capacitors are more compact, provide larger capacitances, and feature superior temperature and DC bias characteristics compared to ceramic chip capacitors. We also offer the industry's smallest packages.
Contributing to increased miniaturization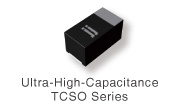 LED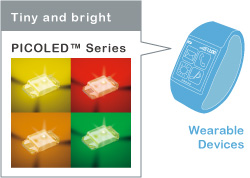 ROHM develops the world's smallest, thinnest products by fusing original device and precision processing technologies.ROHM is also increasing high power performance in the compact device, automotive, and industrial equipment fields.
Laser Diodes
ROHM is competing for the top share in the laser diode market, which is primarily used in optical disc drives, laser printers, and photocopiers. And in recent years we have been pursuing development to open up new fields and applications such as motion sensors and HDD heat-assisted magnetic recording.